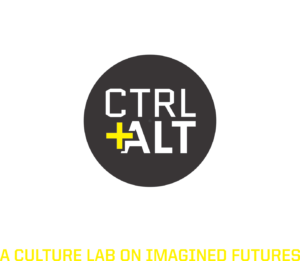 Charles Jean-Pierre
Charles Philippe Jean-Pierre's artistic expression was birthed on Chicago's south side. As an undergraduate, Jean-Pierre split his time between painting and studying African art, culture, and history. He solidified his introspective style as a graduate student at Howard University.
Jean-Pierre is a U.S. State Department Art in Embassies Artist. His work is in the permanent collection of the U.S. Embassy in Cotonou, Benin West Africa. He was a 2015 White House invitee for the role of art education in promoting national youth justice. His work has been highlighted by numerous media outlets including; The Washington Post, Ebony Magazine, Black Enterprise, NHK Japan, The Village Voice, BET, NBC and FOX.
Jean-Pierre has guest lectured at Stanford University regarding a positive vision of Haiti through the Mamelodi Project. He was named top 5 arts educators by the District of Columbia and served as a creative communication instructor for Alvin Ailey Camp Chicago. Jean-Pierre is former National Arts Director for the Young and Powerful group. He is an adjunct professor at American University in Fine Arts and serves on the board of the Diaspora of African Woman Network (DAWN).
Adam Labuen
adrienne maree brown
Alexandra Chang
Andrew Rebatta
Betsy Huang
Chad Shomura
Charles Jean-Pierre
Chinatown Art Brigade
Chris Mendoza
Christine Sun Kim
Christopher Mah
Daniel del Pielago
DJ Rekha
Edgardo Miranda-Rodriguez
Erin O'Brien
Evan Keeling
Jaret Vadera
Keanu Sai
Lisa Park
Matt Huynh
Museum of Impact
Naiʻa Lewis
Nia Keturah
No Kings Collective
Paul D. Miller
PRIME
Samson Young
Saya Woolfalk
Saymoukda Duangphouxay Vongsay
Sheldon Scott
SI Universe
Solomon Enos
Taeyoon Choi
Thomas Mader
Wiena Lin
Yumi Sakugawa