31 Aug /

Series: Leaving My Homeland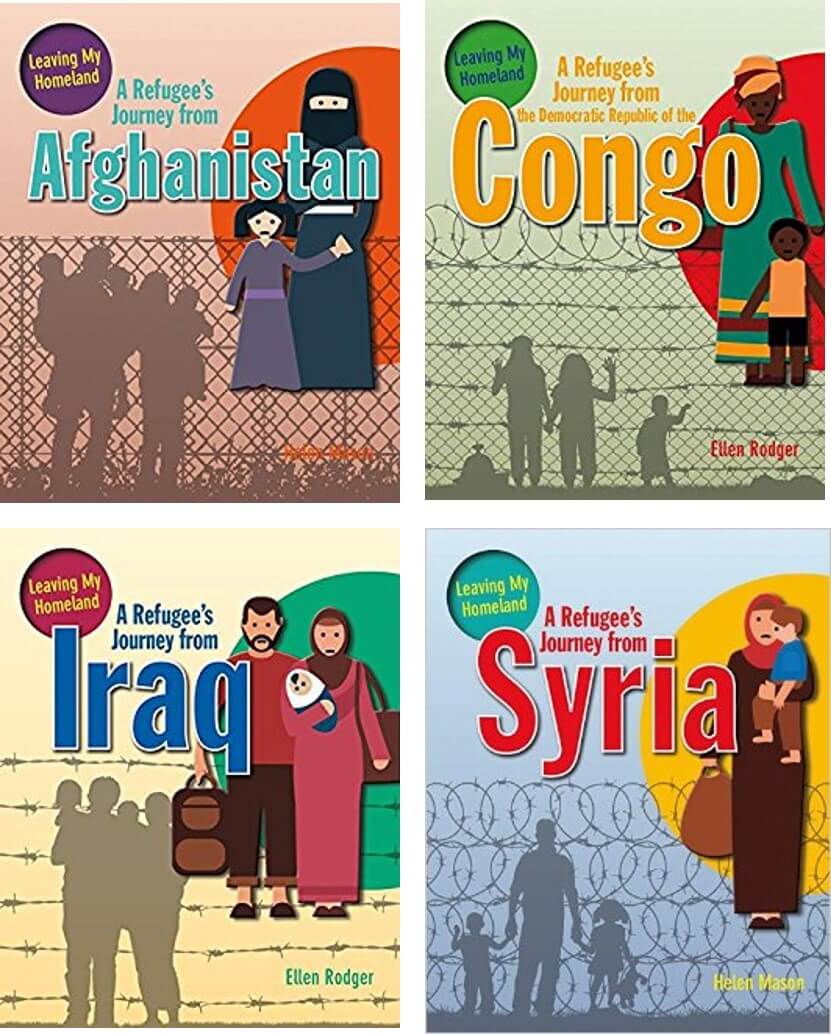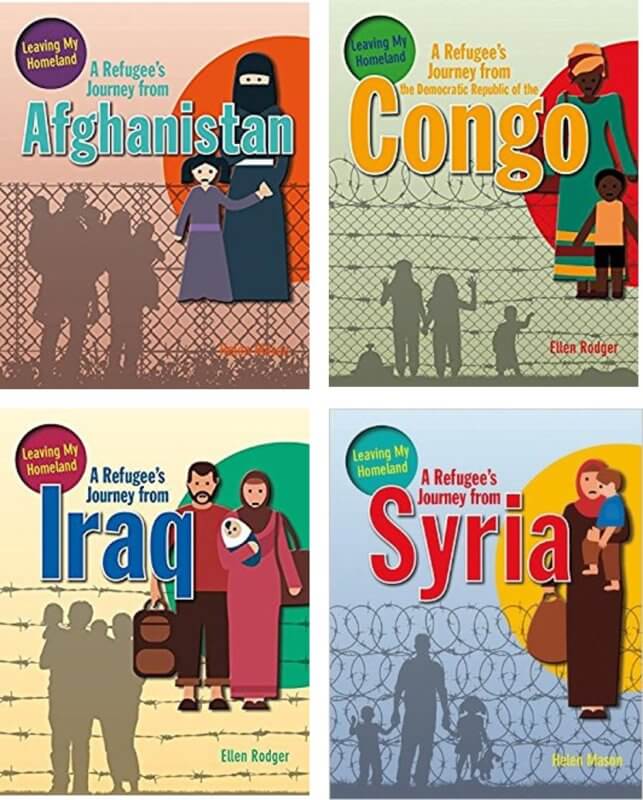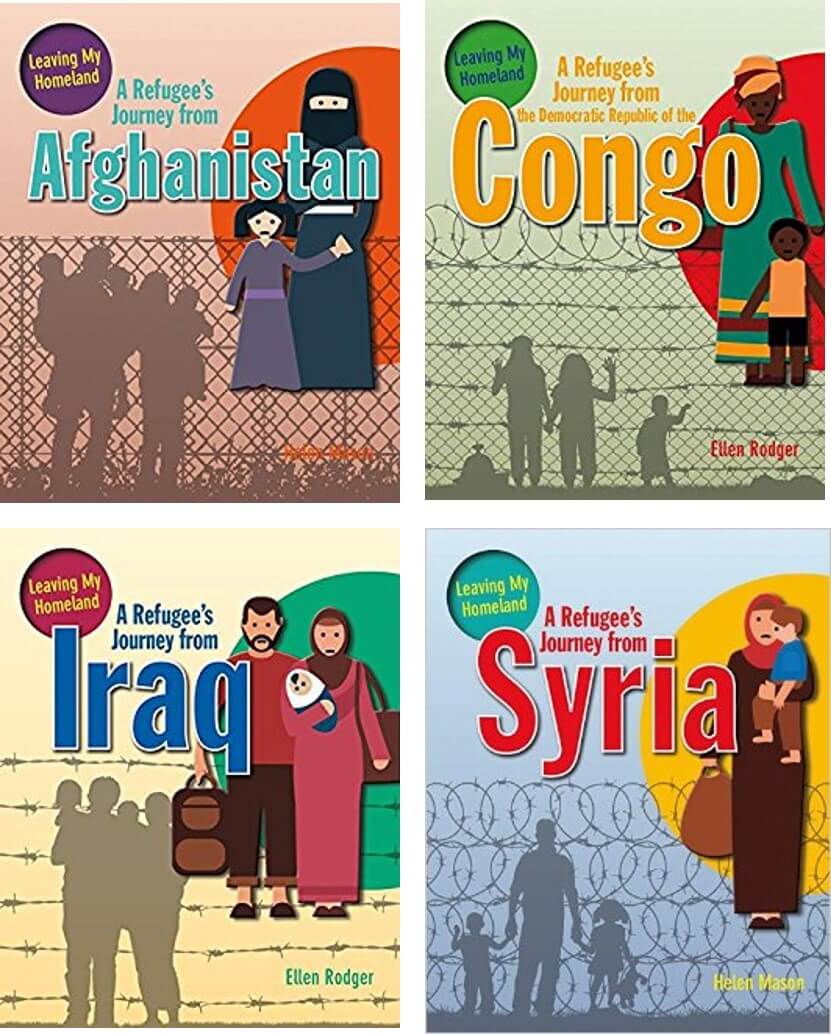 A Refugee's Journey from Afghanistan by Helen Mason
A Refugee's Journey from the Democratic Republic of the Congo by Ellen Rodger
A Refugee's Journey from Iraq by Ellen Rodger
A Refugee's Journey from Syria by Helen Mason
Working with members of the Centre for Refugee Studies at York University in Toronto, Canada, educational indie Crabtree Publishing introduces younger readers to the refugee experience, from leaving, to surviving, to adapting in new homes, communities, and cultures. The series, Leaving My Homeland, which debuted in February with the four titles here, is ongoing, having added an additional six countries (Colombia, Guatemala, Myanmar, Somalia, South Sudan, Yemen) just this month.
Woven through the contextual history of each country – cultural, socioeconomic, political – is a child's specific journey: Sonita, whose parents are Afghan refugees; Etienne, who was stolen from his family in the Democratic Republic of the Congo and forced into being a child soldier; Zainab, whose prosperous family in Iraq must start again in the U.S.; and Roj, displaced by war in Syria, who escapes to a refugee camp in Turkey before finally being granted asylum in Germany.
Putting specific names and faces (albeit fictional, but undoubtedly representative) to the growing statistics and difficult headlines repeatedly in the news helps young readers build understanding and experience empathy. Each volume's ending pages include "You Can Help!" checklists, suggesting ways for children (with and without their adults) to raise awareness and funding, encourage ways to speak up, and where to find volunteer opportunities. Timely, informative, and enabling – not to mention thoughtfully humanizing – this important series belongs on school and library bookshelves everywhere.
Reader: Children
Published: 2017
By Afghan, African, Children/Picture Books, Iraqi, Nonfiction, Syrian
in
Tags > BookDragon, Civil rights, Ellen Rodger, Family, Helen Mason, Immigration, Leaving My Homeland, Politics, Refugee's Journey from Afghanistan, Refugee's Journey from Iraq, Refugee's Journey from the Democratic Republic of the Congo, Refugees, Series, Series: Leaving My Homeland, War