30 Aug /

Five More to Go: Crystal Hana Kim's If You Leave Me [in The Booklist Reader]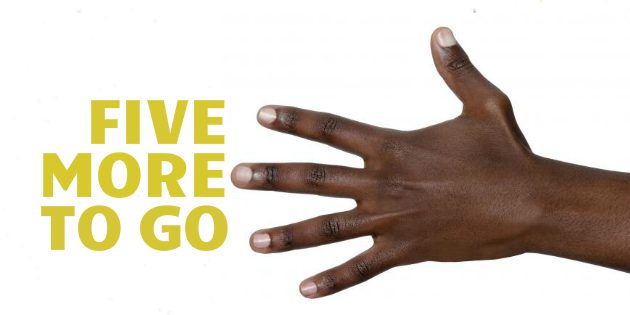 I got to get this started for The Booklist Reader … hoping it will encourage and enable readers to read more, more, more. Because, you know, there's always another book, right?
…
Introducing our newest feature, in which we give Booklist critics the opportunity to shout about a recently published book they adored. They'll tell us why we should read it, then provide five read-alikes for the title.
If You Leave Me by Crystal Hana Kim
In rendering her multivoiced, multilayered ancestral and cultural history into stupendous testimony and indelible storytelling, Kim's debut novel has earned lavish praise (and multiple starred reviews) since its early August publication. Kim introduces the extended Lee-Yun family during the tumultuous, violent decades that define modern South Korea in the latter twentieth century. At its core is a love triangle involving two childhood playmates, Haemi and Kyunghwan, and Kyungwhan's cousin Jisoo. Choices are made, alliances committed, survival promised—but at what cost?
For readers in search of other epics in which familial and social expectations define Korean young women who face defeat and revel in triumph, these titles will provide resonating, edifying literary journeys.
Everything Belongs to Us by Yoojin Grace Wuertz
As explosive growth transforms 1970s South Korea into an international powerhouse, upheaval becomes unavoidable in daily life. Into the maelstrom of such spectacular sociopolitical change, first-time novelist Wuertz drops two women onto the elite campus of Seoul National University. Jisun is there by birthright as the daughter of a wealthy, powerful businessman, but she eschews her privilege to live with factory workers, join demonstrations, get arrested, and aid underground organizations. In contrast, Namin has outperformed everyone to gain entry; her singular goal of becoming a medical doctor means her family's escape from poverty. The girls' childhood friendship falters as each twenty-something faces complex crises against the backdrop of a nation-in-the-remaking.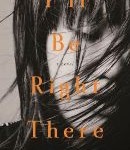 I'll Be Right There by Kyung-sook Shin, translated by Sora Kim-Russell
As people around her vanish without a trace and others die senselessly, Jung Yoon matures into young adulthood, losing her beloved mother, meeting a once-in-a-lifetime mentor, forming and renewing intimate friendships, and creating "forever" memories with her first love. Her self-preservation in the midst of brutal turmoil comes at an impossibly high price. Years later, in spite of what she survives (and others do not), the title becomes an anthem to hope: "I hope you never hesitate to say, I'll be right there." Shin's searing, immediate prose elucidates stories of ordinary lives trapped in extraordinary sociopolitical circumstances.
Lee's bestselling National Book Award finalist is an exquisite, haunting epic that crosses almost a century, four generations, and three countries. It depicts an ethnic Korean family that cannot even claim a single shared name because, as the opening line attests, "History has failed us." In 1910, Japan annexes Korea, usurping the country and controlling identity. Amid the tragedies that follow, a fisherman and his wife survive through sheer tenacity. Their beloved daughter, married to a gentle minister while pregnant with another man's child, initiates the migration to Japan to join her husband's older brother and wife. Their extended family will always live as second-class immigrants; no level of achievement, integrity, or grit can change their status as reviled foreigners. Two Japanese-born sons choose diverging paths, and a grandson hazards further immigration to get to the other side of the world. Lee's profound novel of losses and gains explored through the social and cultural implications of the pachinko parlor is shaped by impeccable research, meticulous plotting, and empathic perception. Catch the masterpiece before the Apple-made celluloid incarnation appears on a screen near you!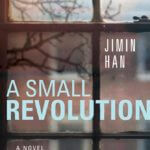 A Small Revolution by Jimin Han
In a Pennsylvania college dorm, five teens are trapped in a life-and-death situation. The quintet's point of connection, allegedly dead, is a Korean-American student, Jaesung, who was reported to have perished in a recent car fire in Seoul. Yoona, in whose room the terror plays out, was Jaesung's lover. Her three classmates serve as bargaining chips. Lloyd, armed with deadly weapons, claims both Jaesung and Yoona as intimate friends since they all shared a cultural study-abroad program the previous summer in Seoul. Convinced that Jaesung is the victim of a cover-up by a violent, corrupt regime controlling South Korea, Lloyd is determined to rescue Jaesung by any means necessary. Desperate enough to hope, Yoona recounts the events that led to such a terrible outcome. Entwining personal and political histories on either side of the globe—"THE SMALL REVOLUTIONS MAKE THE WAY FOR THE BIG ONES"—first novelist Han exudes a universal immediacy about what can happen when safety and sanity are repeatedly threatened. Although marked by events three decades past, Revolution is an affecting parable for today's volatile, fearful times.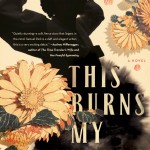 This Burns My Heart by Samuel Park
Set in postwar South Korea, where tradition is challenged by rapid modernization, the late Park's novel is a triangulated love story involving wealthy Soo-Ja, who dreams of becoming a diplomat in a brave new world, the weak-willed lothario she marries, and the good doctor she lets go. For the sake of her beloved daughter, Soo-Ja chastely endures her suffocating marriage, exacerbated by the manipulations of her greedy father-in-law. "Chamara," the devastated would-be lover tells her, "[t]o stand it, to bear it," a sentiment commingled with the empathy of his agonizing, "This burns my heart, too." Inspired by the life of Park's mother, to whom the book is dedicated, this novel has the added gravitas of being embellished truth.

Published: "Five More to Go: Crystal Hana Kim's IF YOU LEAVE ME," The Booklist Reader, August 28, 2018
By Adult Readers, Fiction, Korean, Korean American, Lists, Repost, Translation
in
Tags > Betrayal, BookDragon, Booklist, Booklist Reader, Crystal Hana Kim, Everything Belongs to Us, Family, Five More to Go, Friendship, Gender inequity, Haves vs. have-nots, Historical, I'll Be Right There, Identity, If You Leave Me, Immigration, Jimin Han, Kyung-sook Shin, Love, Min Jin Lee, Pachinko, Politics, Samuel Park, Small Revolution, Sora Kim-Russell, This Burns My Heart, Yoojin Grace Wuertz