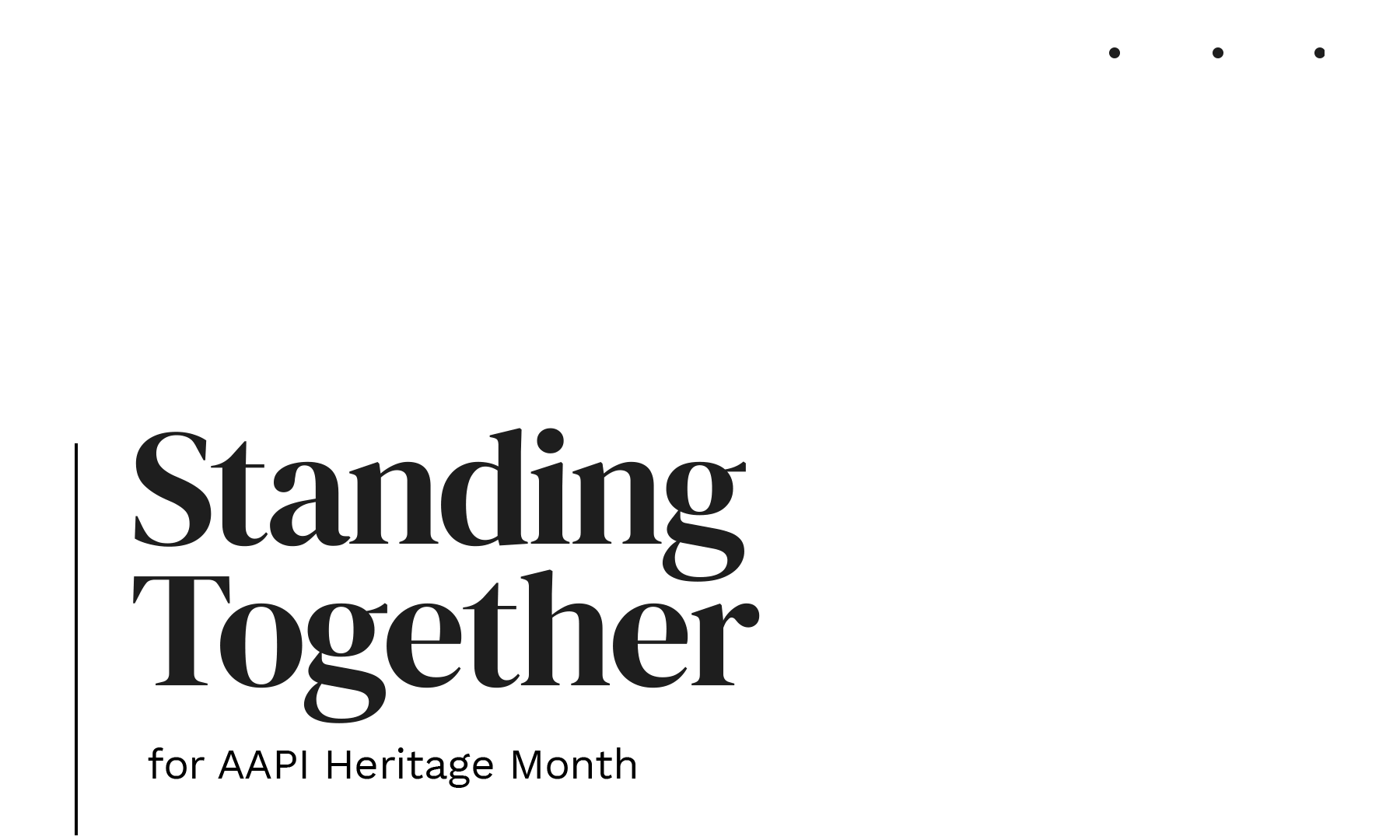 As we mark another commemoration of Asian Pacific American Heritage Month, we have to acknowledge how this time feels different. A global pandemic has shaken our communities to the core, revealing long-standing and often unacknowledged inequalities. Our families in Atlanta, Indianapolis, and throughout the nation continue to shoulder the pain of losing loved ones to violence and harassment. Please remember to take time to support each other as we try to make sense of these times. Usually, these month-long events in May have been wonderful ways to gather up our voices to celebrate achievements. We would share songs, food, ritual, and stories. And while this year we grieve, let us also strive to find the humanity in each other. We wish to see the fullness of who we have been, who we are, and who we can still be. We are more than what has been done to us. We bear witness to and participate in calls for racial equality, justice, and much-needed kindness and healing. Our Asian American and Pacific Islander traditions demonstrate unity and care for each other. On behalf of everyone at the Smithsonian Asian Pacific American Center, I invite you to live out these ideals with us not only in May, but throughout the year.
Theodore S. Gonzalves, Ph.D.
Interim Director
Smithsonian Asian Pacific American Center
The National Museum of American History + The Smithsonian Asian Pacific American Center + AARP
We Are American and We Stand Together: Asian American Resilience & Belonging
This digital program brings the stories and insights of the nation's pre-eminent scholars and activists together with treasures from the Smithsonian's National Museum of American History to engage a broad audience in a deeper exploration of the past, present, and future of Asians in America. Over 23 million in number, Asian Americans and Pacific Islanders are now the fastest-growing racial group in the United States. But AAPI individuals, families, communities, and businesses have been disproportionately impacted, harmed, and even killed by the cascading crises of the global pandemic and the legacies of entrenched anti-Asian racism and discrimination. In this time of increasing fear and violence, we will celebrate, commemorate, and reflect on Asian Pacific American Heritage Month by sharing the long history of Asian American resistance, and reaffirm our need to stand together as Americans.
Featuring: Erika Lee, Duncan Williams, Richard Lui, Ruby Ibarra, Erika Moritsugu, Angie Goff, Rep. Doris Matsui, Christine Chung, Lonnie Bunch, and more…
The Center for Folklife and Cultural Heritage + The Smithsonian Asian Pacific American Center
Music for the Moment - an Asian American Offering
This special one-hour program features Asian American women musicians and performers who draw on different deep cultural heritages and contemporary genres--from performance art and ritual, to hip-hop, rock, and singer-songwriter pop. Music heals and reveals. It anchors us to the toughest of realities while also letting loose our imaginations. For Asian Pacific American Heritage Month, we are honored to feature Dohee Lee, Ruby Ibarra, June Millington, and MILCK, with a special message from activist Amanda Nguyen.
Please continue scrolling for resources from the Smithsonian Asian Pacific American Center and across the Smithsonian.

Standing Together Against Hate
March 24, 2021
Even as we try to take in and understand the tragic news of the March 23, 2021 shooting in Boulder, Colorado, the Smithsonian Institution mourns the loss of eight people—seven of them women, six of whom were of Asian descent—who were killed when a gunman opened fire inside three spas located in Georgia. We extend our condolences and stand in compassion with the families and friends of Daoyou Feng, Delaina Ashley Yaun González, Paul Andre Michels, Xiaojie Tan, Soon Chung Park, Hyun Jung Grant, Suncha Kim, and Yong Ae Yue; and we share in the sorrow and outrage expressed by Asian American community members nationwide. It is clear that this is a tragedy at the confluence of misogyny and racism directed toward Asian and Asian American women. 
History is replete with examples of heritage and gender being used as an excuse to dehumanize and isolate people. Asian and Asian American women have long been the victims of objectifying and degrading stereotypes, based on notions of dominance over people, places, and bodies. Such objectification denies them their dignity, their agency, and their humanity, making them particularly vulnerable to acts of violence. 
At the Smithsonian, we condemn xenophobia, misogyny, and racial and gendered violence. Reaching for real systemic change, however, requires an unpacking of the entangled systems that perpetuate oppression. To these ends, the Smithsonian collaborates with communities and acknowledges the work of colleagues who are counteracting exploitative narratives and practices, uplifting marginalized voices, and sharing in the work of community care.
Organizations such as the National Asian Pacific American Women's Forum, Red Canary Song, Georgia NAACP, and Asian Americans Advancing Justice—Atlanta are among the many in Georgia grappling very directly with this tragedy. In support of critical work happening at the local level and in keeping with our mission to diffuse and increase knowledge, the Smithsonian offers educational resources and direct learning opportunities that we hope can contribute to deconstructing systemic oppression and affirm the dignity of all people. Through our scholarship, collecting, educational programming, training, and exhibitions, we will continue working to bridge communities and foster understanding and respect.
Lonnie G. Bunch III, Secretary, Smithsonian Institution,
and the Smithsonian Asian Pacific American Center
In solidarity with: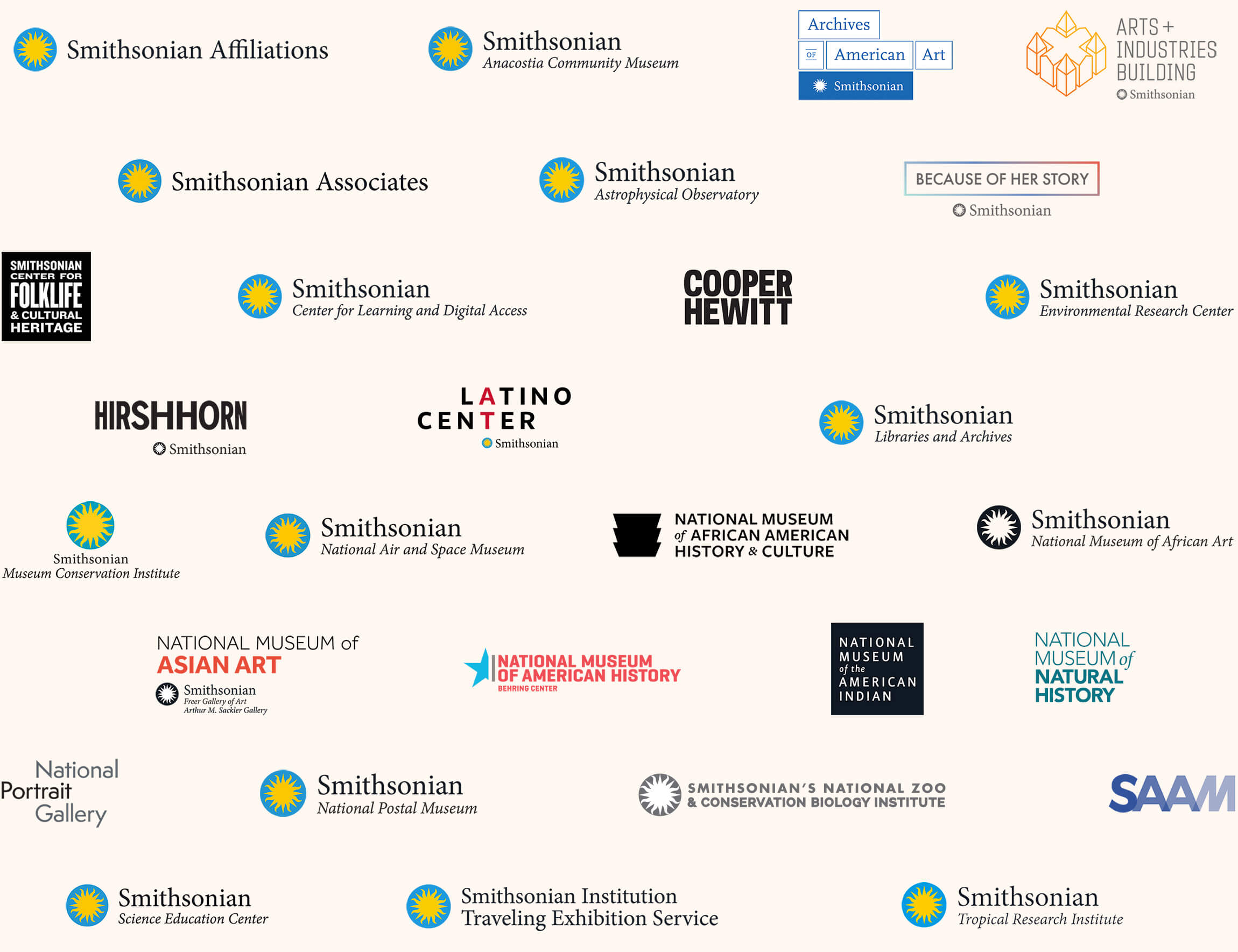 The following Smithsonian Employee Affinity Groups stand in solidarity:
Smithsonian Asian Pacific American Alliance  • Smithsonian African American Association  • Smithsonian American Indian Employee Network • Smithsonian Latino Working Committee • Smithsonian Pride Alliance
Please continue scrolling for resources from the Smithsonian Asian Pacific American Center and across the Smithsonian.