28 Dec /

Ingredient Spotlight: Kecap Manis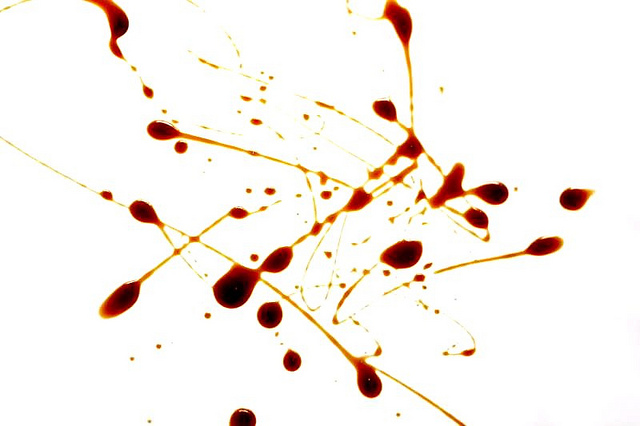 A very important person once said, "You can't argue with taste." This V.I.P. happens to be my dad. He'd make this declaration while pouring kecap manis (Indonesian sweet soy sauce, literally "sweet sauce") over whatever food was on his plate, be it fried noodles (normal) or spaghetti (not so normal). When it comes to food, Dad's tastes are simple. He likes Asian food and he likes it cooked by my mom. Any other dish can be remedied by drowning it in kecap manis. Seriously. When Dad travels, he carries a miniature bottle (just like those pint-sized Jim Beams and Johnny Walkers) in his waist-pouch, tucked in nice and snug next to his passport and wallet. No doubt, he equates kecap manis with the elixir of life. Dad must be on to something. Kecap manis is popping up more and more on the culinary landscape as chefs are discovering the wonders of this thick, viscous sauce made from sugar, water, salt, soybeans, and wheat. Heck, even Yotam Ottalenghi, the famous Israeli-born chef who owns five London eateries, uses kecap manis in his Black Pepper Tofu recipe (Plenty, Chronicle Books, 2011). Kecap manis is used both as a flavoring sauce and a condiment at the table. It is a mainstay in dishes like babi kecap (soy sauce pork), nasi goreng (fried rice) and satay. I like to float cut Thai chilies in a tiny dish of kecap manis to serve with fried fish, and I find that a squirt or two of kecap manis in my bowl of chicken noodle soup adds subtly sweet undertones. Don't restrict kecap manis to Asian dishes though. Marinate your steak, simmer your stews, and baste your roasts with it. You can find two brands of kecap manis in the U.S.: Cap Bango and ABC. More Asian markets carry the ABC brand but I always pick Cap Bango if available for its thicker consistency and sweeter, more complex flavor. Molasses is a worthy substitute although I think it tastes more similar to the Chinese version of sweet soy sauce that accompanies Hainanese chicken rice or popiah. If you can't find kecap manis, I've provided a quick method to make your own at home below.
I used to be offended that my dad would pour kecap manis over every meal I served him at my house. I've since learned to put things in perspective. My dad was a chain smoker for more than three decades and at the ripe old age of 72, his taste buds are probably a little worn and weary. So a taste of something familiar is comforting to him ??. Now I'm just proud he's at the forefront of a new food trend, plus he's taught me a very valuable lesson–you really can't argue with taste.
~~~
Quick and Easy Kecap Manis
Some methods will have you simmering herbs and spices like galangal, star anise and cinnamon in the sauce. I don't think it's necessary but feel free to do so if you'd like. If you can find Indonesian palm sugar (gula jawa/merah), use it. A brand called SweetTree has it in granulated form and is available at Whole Foods. Time: 2 minutes Makes: 1/4 cup Mix 1 tablespoon water, 1 tablespoon regular soy sauce and 3 tablespoons brown sugar together in a small bowl. Microwave on medium for 20 to 30 seconds. Stir to mix. Microwave a few more seconds if the sugar has not completely dissolved. The flavor is similar but the consistency will be thinner than store-bought. To make larger quantities, use the same ratio 1 water:1 soy sauce:3 sugar and simmer on the stove top over low heat for about 10 to 15 minutes until the sugar has completely dissolved and the sauce is thick and syrupy. Store in the refrigerator for 2 to 3 months.
~~~
Here are more recipes for making kecap manis:
Here are recipes that use kecap manis: