2. If the gift is in honor of someone, please check the box to indicate as such. A new field will open where you can provide the name of the person(s) to honor through your gift.

3. Select the amount of your gift or select "other" and specify the gift amount if it is not listed.
If you would like to make a reoccurring monthly gift, please check the box next to the prompt.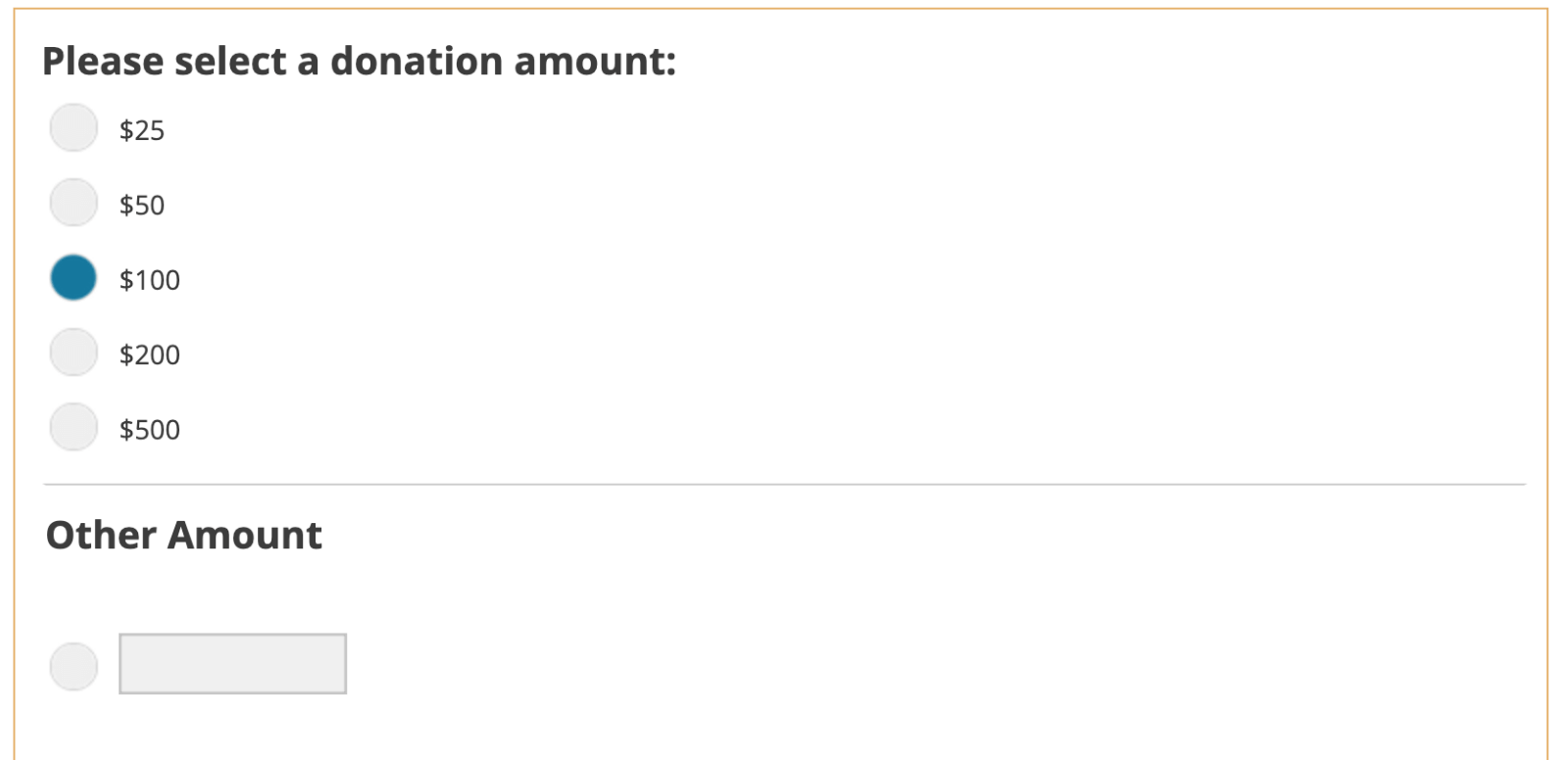 4. Provide the billing address for your card payment. Please make sure to use an email that you check regularly in case we need to contact you (e.g. confirming mailing address for pledge gift, verifying name for acknowledgement listings).
If you selected "The Irene Hirano Inouye Memorial Fund" in step one, we will be emailing you to determine how you would like to be recognized on our donor acknowledgement page.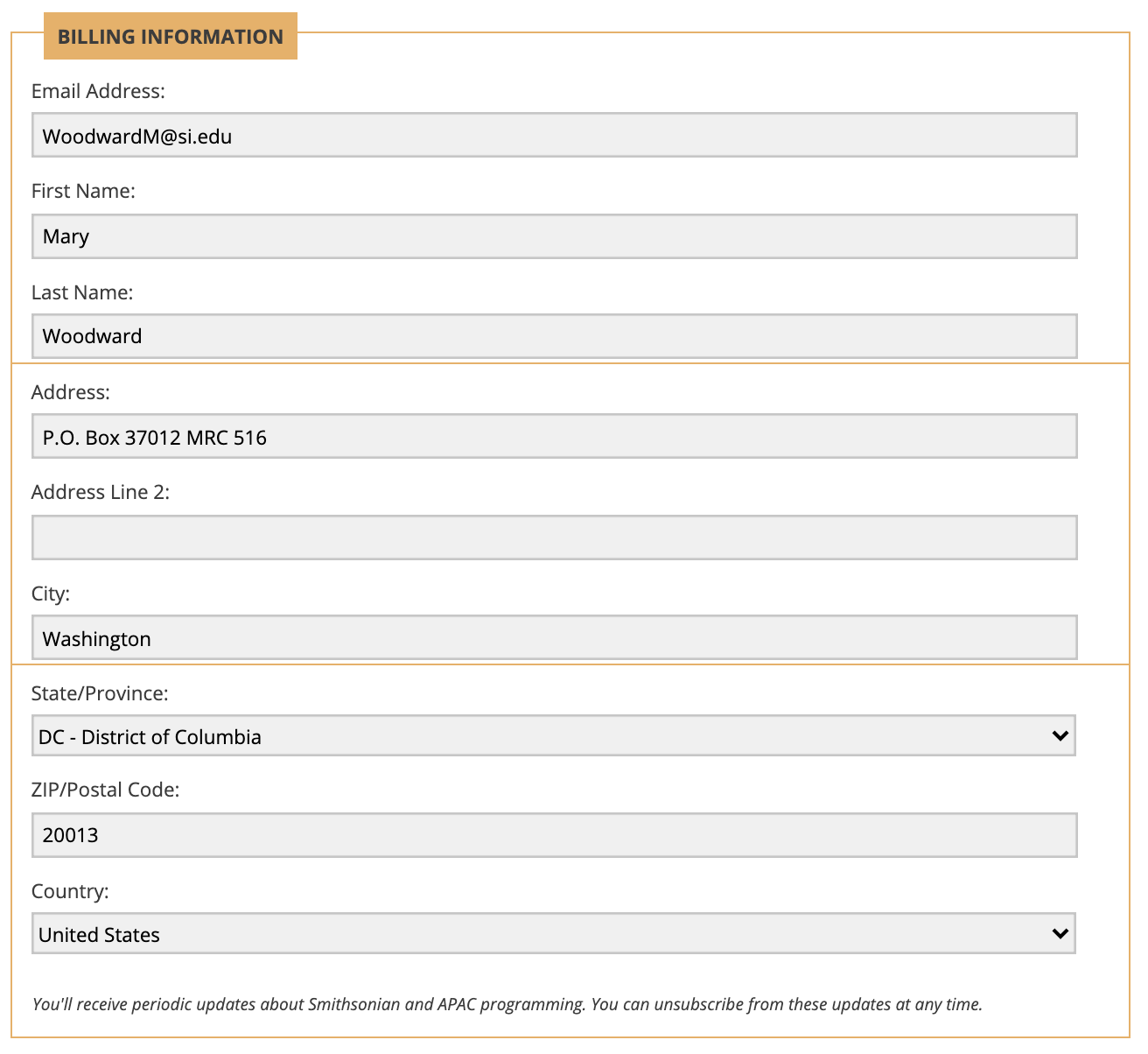 5. Provide your card information and then click "Donate". After submitting you will receive an email from the Smithsonian with your tax receipt. Please keep a copy of that email for your records.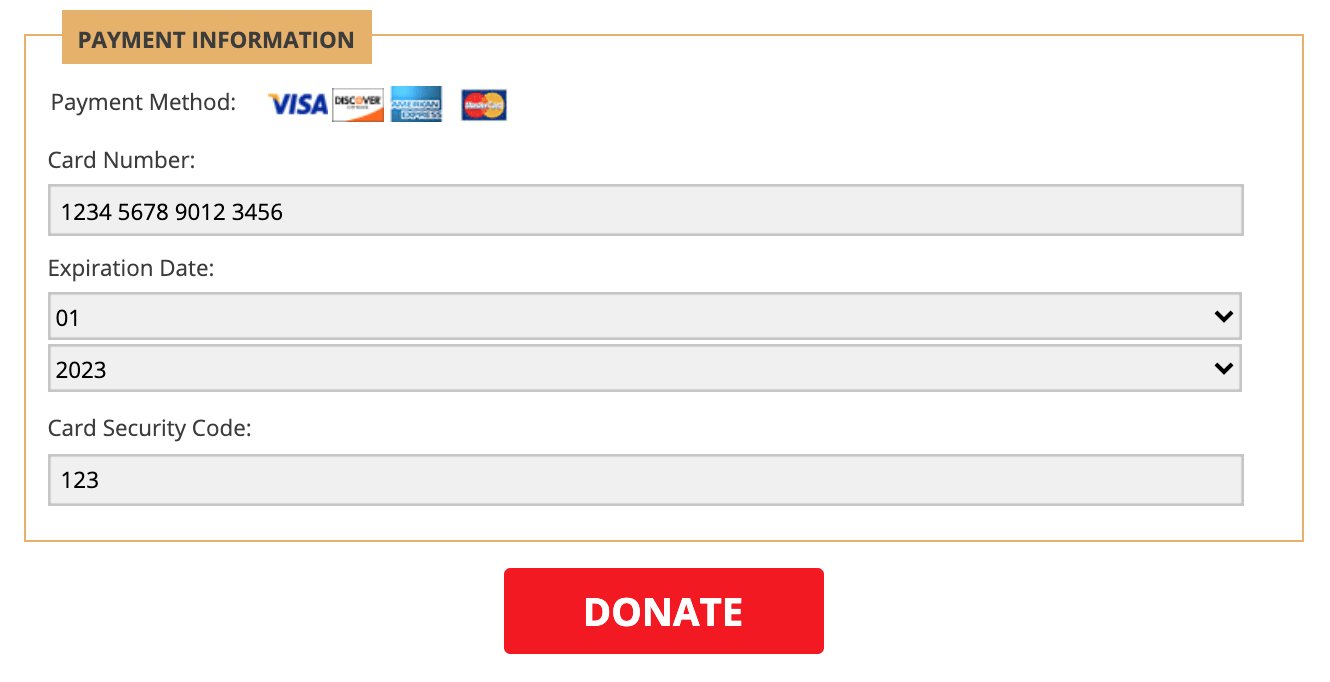 6. Once you complete your gift, you will receive an auto-generated tax receipt from the Smithsonian. This receipt will not come directly from the Center and may be signed from Friends of the Smithsonian or the Smithsonian's Office of Advancement. Please note that even though it is not coming from the Center, your donation will make it into our account.
If you have any questions or if you need further assistance, please contact Mary Woodward at WoodwardM@si.edu or 202.633.2694
Please make checks payable to "Smithsonian Asian Pacific American Center"
In the memo line, please let us know where you would like to allocate your gift:
• To donate to all the Center's important work please write "General - Unrestricted" in the memo line.
• To support the Irene Hirano Inouye Memorial Fund please write "Memorial Fund" in the memo line.
• To support the Keystone Initiative please write "Keystone" in the memo line.
Mail checks to:
Attn: Mary Woodward
Smithsonian Asian Pacific American Center
P.O. Box 37012 MRC 516
Washington, D.C. 20013-7012
If you have any questions or if you need further assistance, please contact Mary Woodward at WoodwardM@si.edu or 202.633.2694
For more information about these processes, please contact Mary Woodward at WoodwardM@si.edu or 202.633.2694