07 Jun /

Troublemaker by John Cho [in Booklist]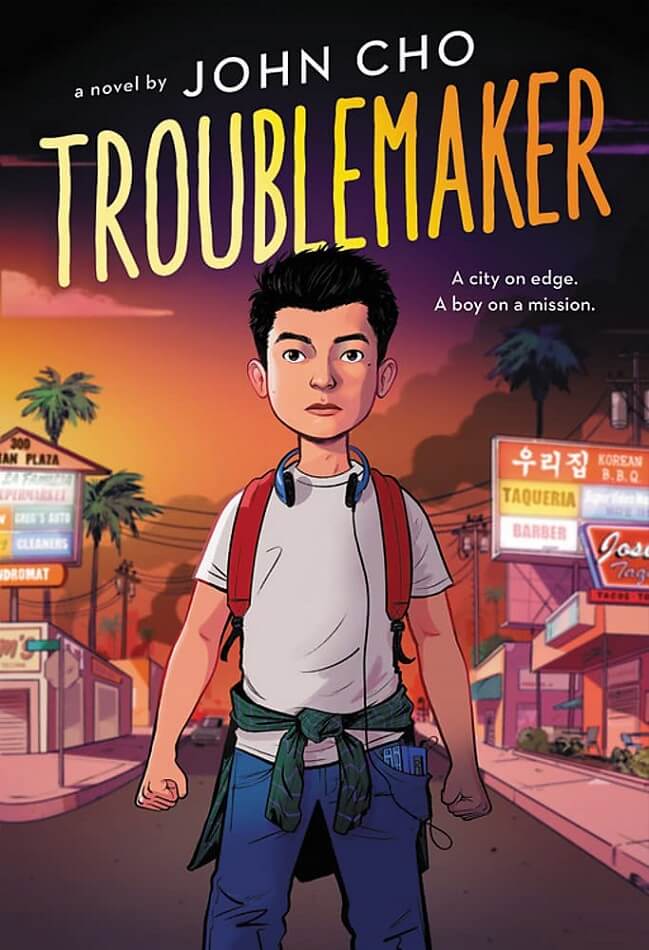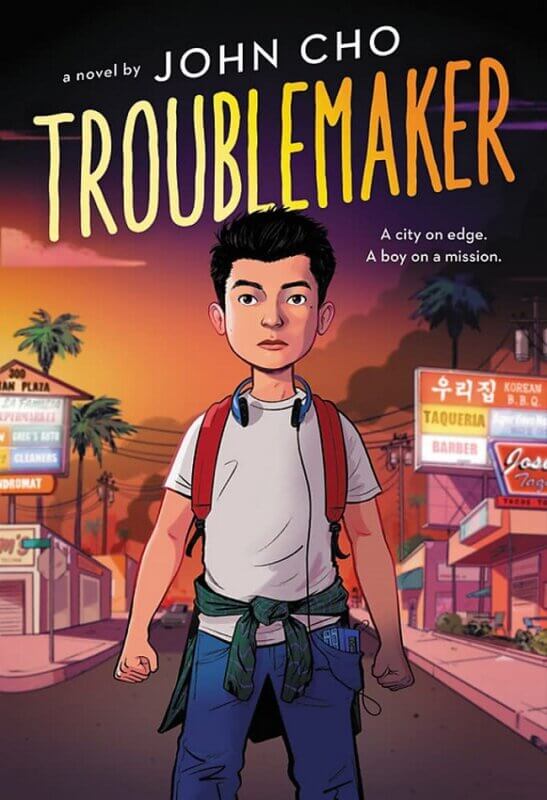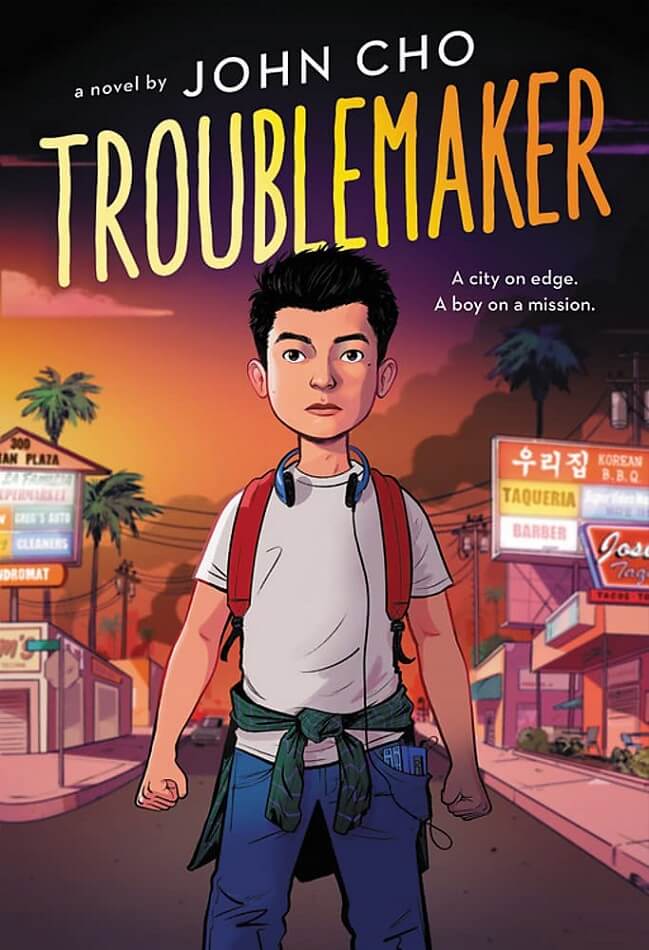 Sa-i-gu (Korean for 4-2-9 as in April 29, 1992) was a defining moment in Korean American history, when 2,300-plus Korean-owned businesses were destroyed in the Los Angeles riots following the acquittal of Rodney King's brutal arresting officers. Actor John Cho makes his fiction debut with Sarah Suk (Made in Korea, 2021): their initial intention for an middle-grade mystery was overshadowed by the George Floyd murder, nationwide protests, gun violence, and anti-Asian hate crimes. Amidst such tragedy – past and ongoing – Cho and Suk created 12-year-old troublemaker Jordan, who, over a single evening, proves he's a hero, most importantly to himself.
Cho, of course, narrates. Jordan is nothing like his perfect older sister. He's just been suspended for cheating, yet another disappointment – especially for his father, with whom he's recently had a horrible fight. Tonight, though, is different. Appa still isn't home from boarding up the family store while reports of unrest proliferate. Jordan must somehow keep Appa safe, even if that means delivering a gun to ensure Appa's protection.
Cho's tender narration might not be impulsive Jordan's ideal match, but he undoubtedly provides an empathic portal into an immigrant family on the verge of compelling transformation.
Review: "Media," Booklist, May 15, 2022
Readers: Adult
Published: 2022