06 Nov /

They Call Her Fregona: A Border Kid's Poems by David Bowles [in Shelf Awareness]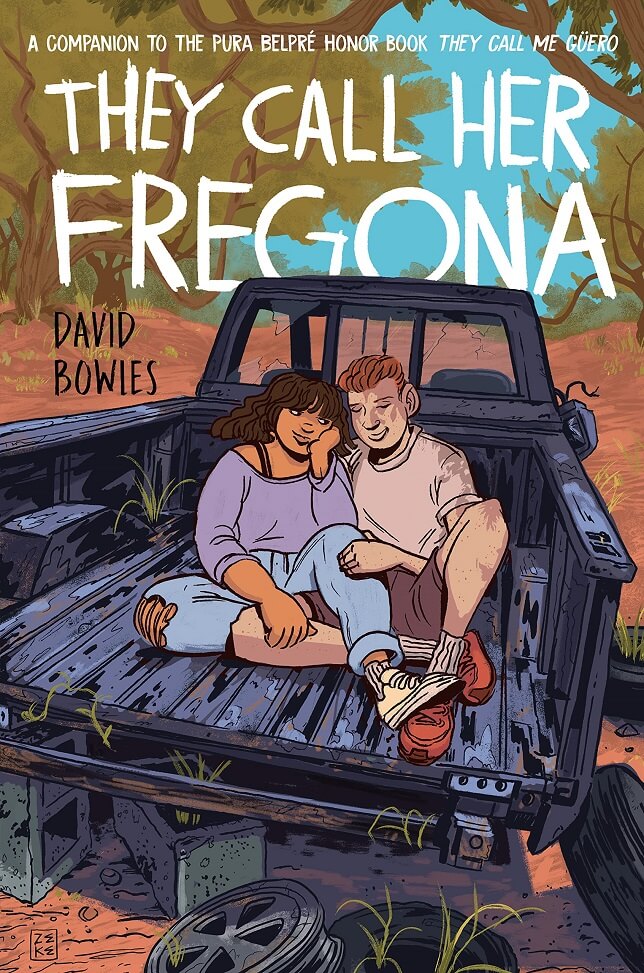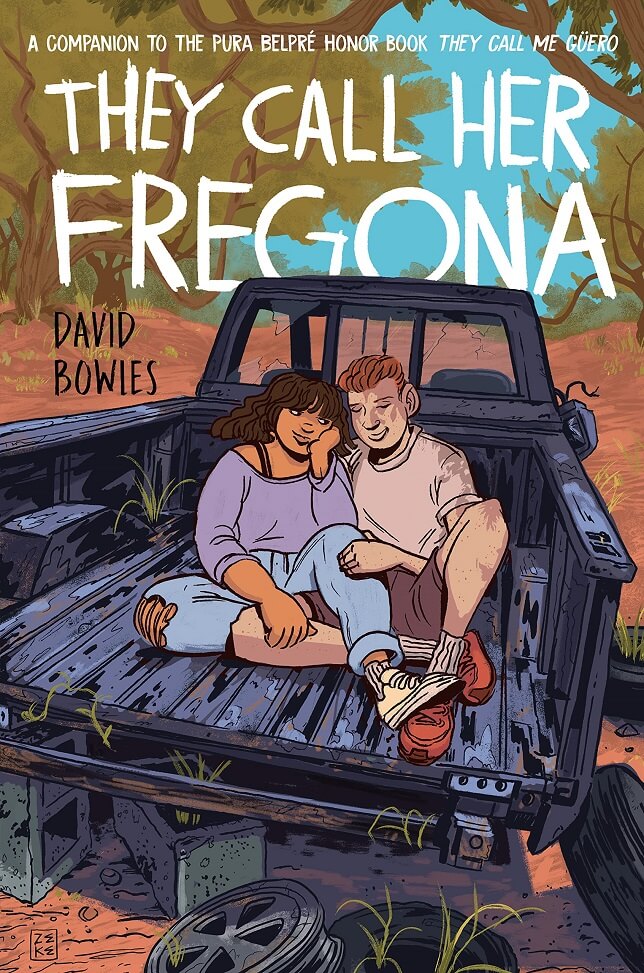 David Bowles continues his eloquent, autobiographical narration of the "border kid" experience in They Call Her Fregona, a captivating novel-in-verse companion to his 2019 Pura Belpré Honor book, They Call Me Güero.
Joanna Padilla, the titular fregona, is a "tough girl," first introduced in Güero. After Joanna saved Güero from bully Snake Barrera, she let Güero be her boyfriend because it "took guts to ask a girl for help." The pair are now a solid couple, sharing kisses and integrating into each other's families and friend groups: Güero's los Bobbys and Joanna's las Morras ("the Girls"). When Joanna's father is grabbed by ICE in front of the school on the first day of eighth grade, she needs not only Güero's support, but assistance from their entire border community. In between organizing, planning, and protesting, Güero's life must go on – he has band practice with los Bobbys, fights against "old school literary nonsense," friends' crushes to navigate, and "Decolonized Thanksgiving" to celebrate.
Bowles once more showcases a linguistic feast, storytelling via various poetic forms (sonnet, heroic quatrain, haiku, sestet) and intertwining languages (including Korean). At narrative's end, Bowles appends a helpful 15-page glossary for enhanced understanding. He also adds a delightful note in which he shares that his readers were already requesting "a part two" even before the impressive success of Güero. "But it needs to be about Joanna," they insisted, because "she's the best character in the book."
Discover: A delightful, poignant companion novel-in-verse to a 2019 Pura Belpré Honor book They Call Me Güero.
Review: "Children's & Young Adult," Shelf Awareness, September 23, 2022
Readers: Middle Grade, Young Adult
Published: 2022
By Fiction, Graphic Title/Manga/Manwha, Hapa/Mixed-race, Latina/o/x, Mexican American, Middle Grade Readers, Poetry, Repost, Verse Novel/Nonfiction, Young Adult Readers
in
Tags > BookDragon, Coming-of-age, David Bowles, Family, Friendship, Identity, Immigration, Love, Mixed-race issues, Parent/child relationship, Series, Series: They Call Me Güero, Shelf Awareness, They Call Her Fregona