09 Aug /

Mika in Real Life by Emiko Jean [in Shelf Awareness]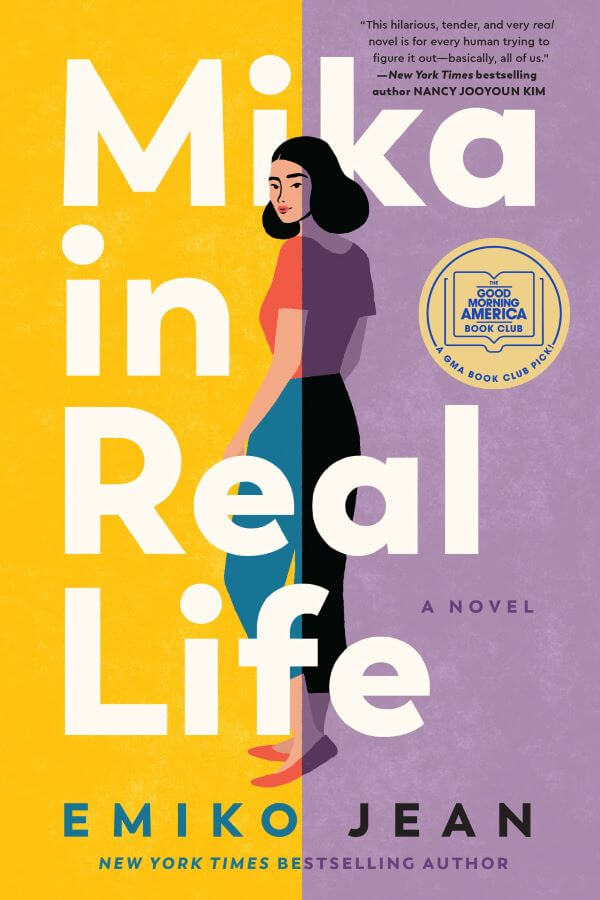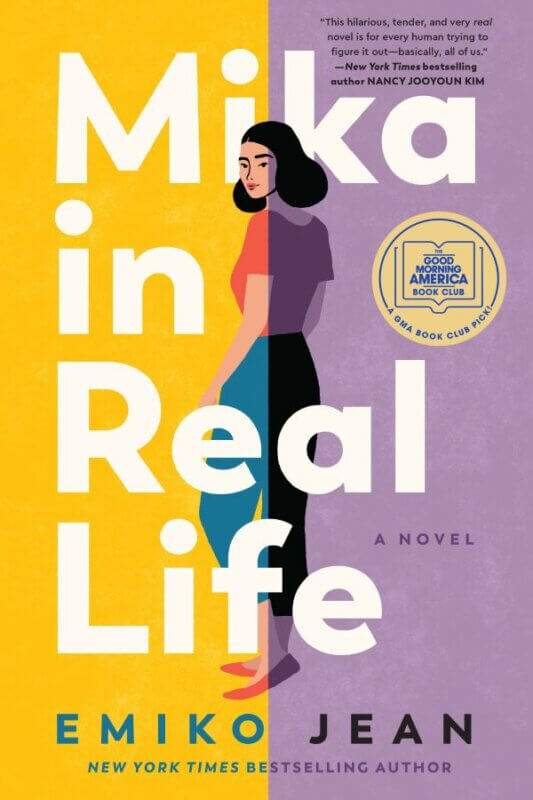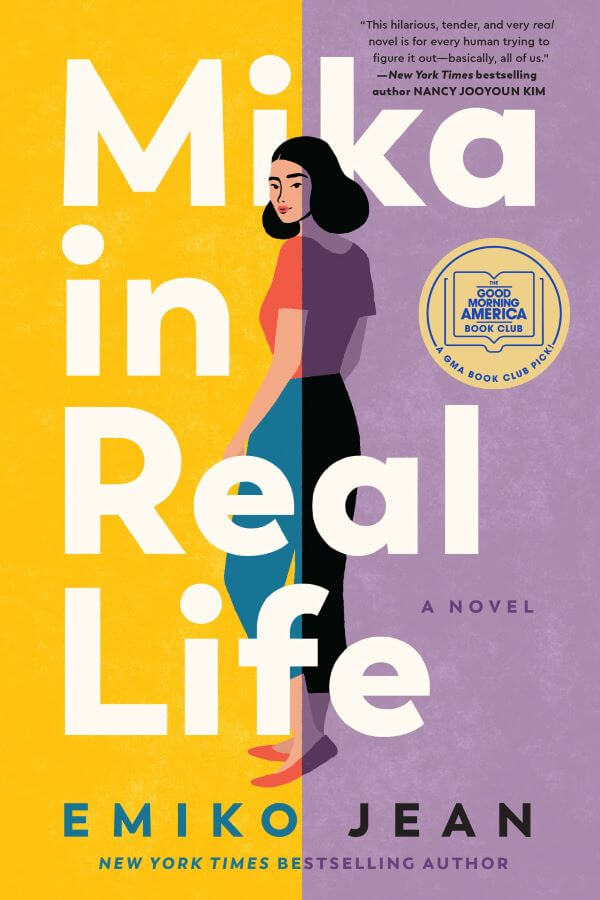 Author Emiko Jean transfers the effusive charm of her YA novels (Tokyo Ever After; Tokyo Dreaming) into her first adult fiction, Mika in Real Life. At age 35, Japanese American Mika is once again jobless. Her career's been inarguably erratic, serially fired from a donut shop, nannying, writing  "X-rated Predator fan fiction … on [her] work computer." She is shopping at Target for a bottle of cheap wine when she answers a call from "a hyper-positive young voice" announcing, "I think I'm your daughter."
Sixteen years earlier, 19-year-old college freshman Mika surrendered Penny in a closed adoption to a Dayton, Ohio, white couple. Curious Penny's request – "I'd like to keep talking" – manifests as engaging video chats, which lead to discussions of an in-person visit. Rather than reveal "her unimpressive life résumé" as an "unemployment enthusiast," Mika manages – with the help of supportive friends – to present a "life she might have had": one as a home-owning travel expert with an adoring boyfriend who's planning a gallery opening for a new artist. But when Penny discovers Mika is "a lying liar who lies," how will Mika regain her daughter's trust?
In addition to a satisfying reunion story, Jean provides a poignant and layered examination of many aspects of motherhood (whether by force, nature, or choice). She deftly weaves multiple relationships – between Mika and Penny, Mika and her own critical mother, and Penny and her (late) adoptive mother. The story captures disappointments, forgiveness, and unconditional connection, all complicated by differences in culture and race. Jean's persuasive characters excel in vivacious banter and vulnerable reveals, populating a rewarding narrative about crucial learning and absolute loving.
Discover: Emiko Jean makes her adult fiction debut with a captivating novel about mothers and daughters – and the ties that bind but sometimes break.
Review: "Fiction," Shelf Awareness, August 5, 2022
Readers: Adult
Published: 2022