06 Apr /

Made in Korea (vol. 1) by Jeremy Holt, illustrated by George Schall [in Booklist]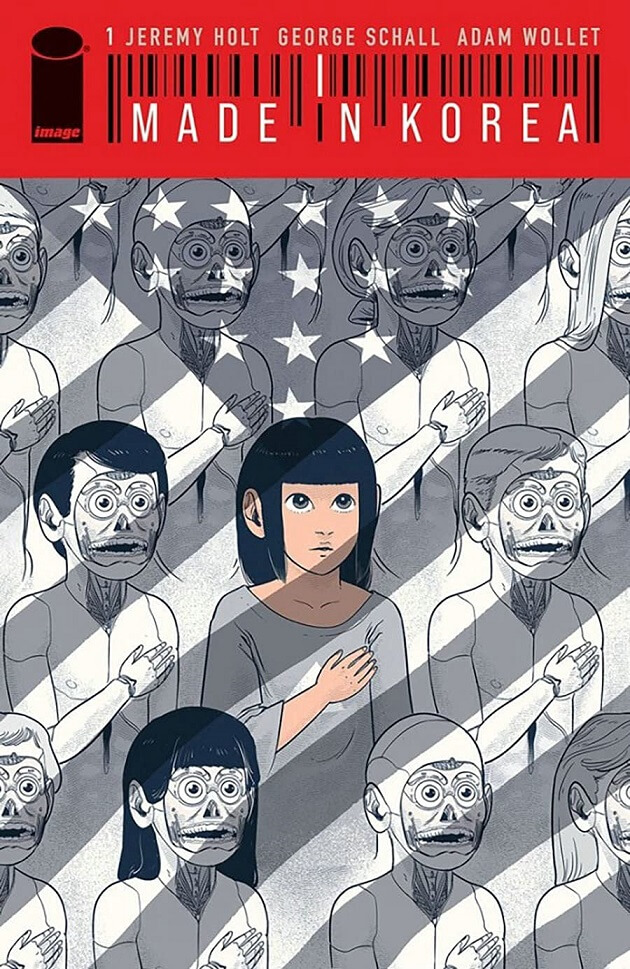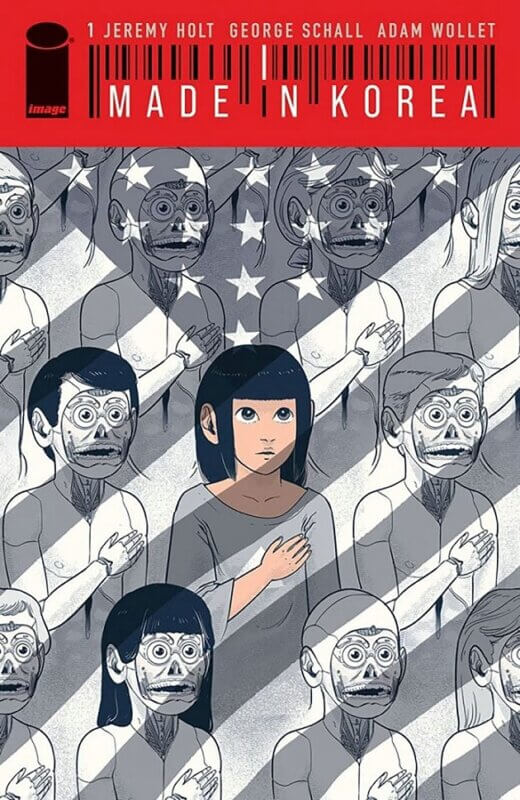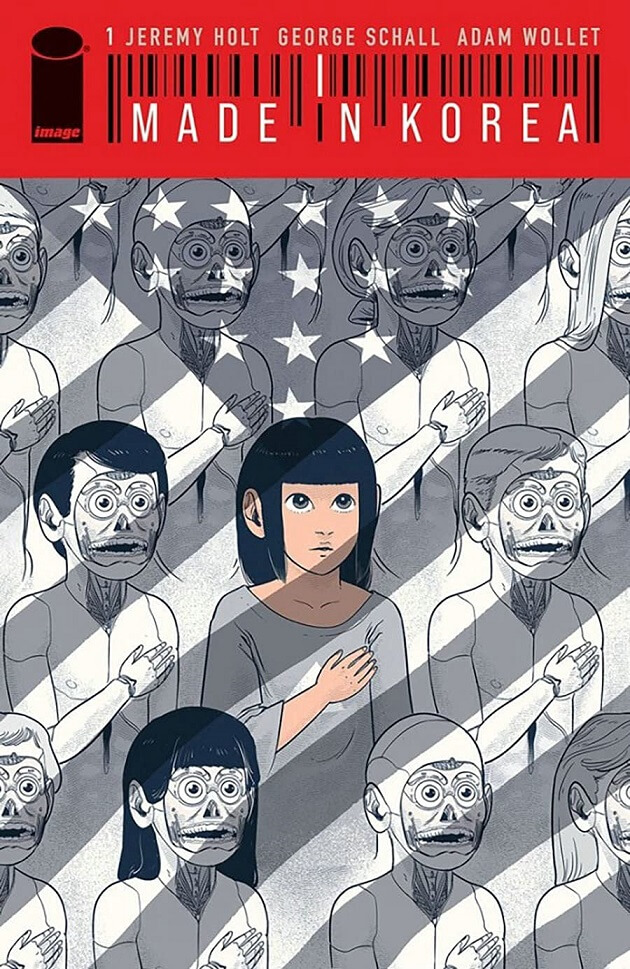 *STARRED REVIEW
Bill and Suelynn Evans of Conroe, Texas, can't have kids. Their experience at their wealthy friends' son's birthday party inspires a search for a proxy of their own. In this not-too-distant reality, "the smartest men on the planet" are consumed with "makin' phony kids" instead of alleviating the seemingly ubiquitous infertility problem. Bill and Suelynn don't have $800,000 for a comparable model, but they find one "practically free" from Korea.
Nine-year-old Jesse, as the couple names her, arrives to complete the Evans family. Jesse adapts quickly to her loving, devoted parents; she also demonstrates her prodigious literacy her first night at home. She reads a quarter of the local library in less than a week and announces that "what she craves more than books is socialization." After a perfect entrance-test score, Jesse is welcomed by Walden High School's director, but bored, destructive older teens aren't exactly the best company for an awkward but brilliant young child. Meanwhile, back in Seoul, rogue engineer Kim Dong Chul, Jesse's de facto inventor, gets fired and heads to the U.S., determined to raise his creation himself.
Jeremy Holt folds in their own background as a Korean-born, nonbinary, transracial adoptee, brilliantly melding identity issues with speculative AI enhancement. Brazilian, Barcelona-based George Schall's art provides an ideal, exacting visualization of Holt's new world. Volume 2 can't come fast enough!
Review: "Graphic Novels," Booklist, March 15, 2022
Readers: Young Adult, Adult
Published: 2022