09 Feb /

Half Spoon of Rice: A Survival Story of the Cambodian Genocide by Icy Smith, illustrated by Sopaul Nhem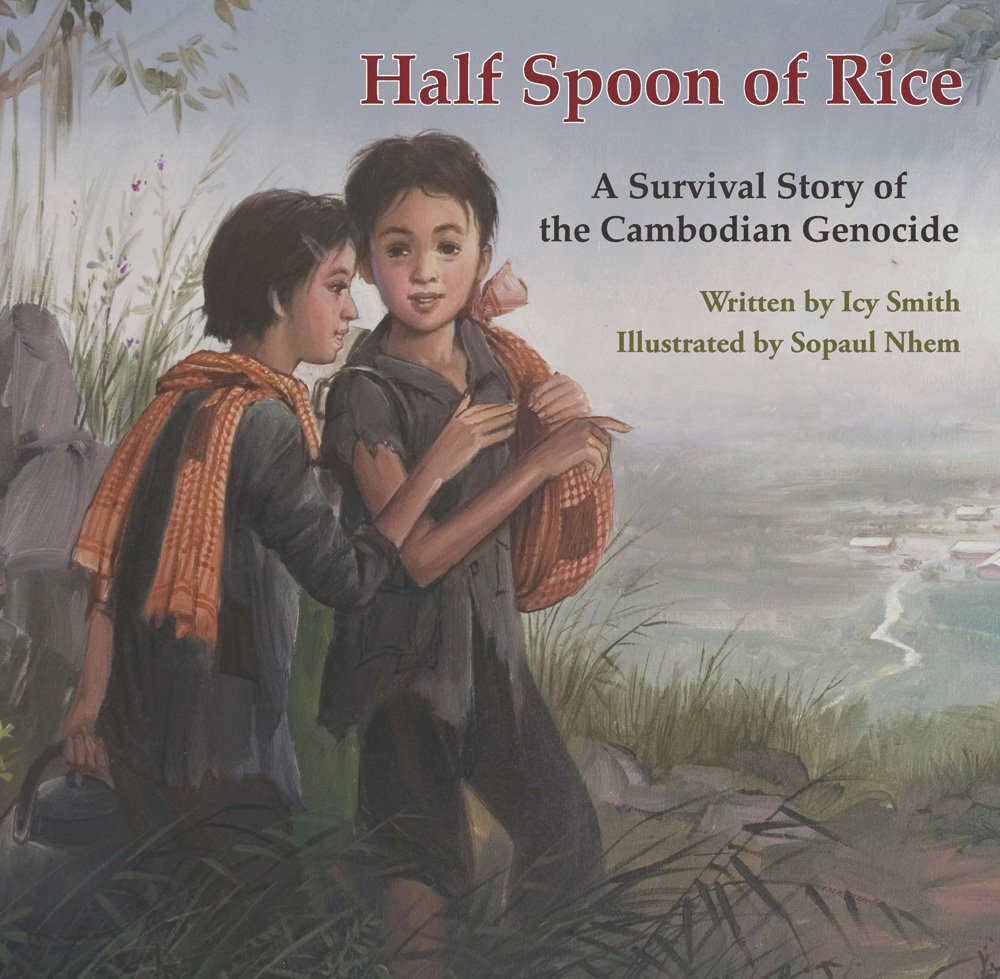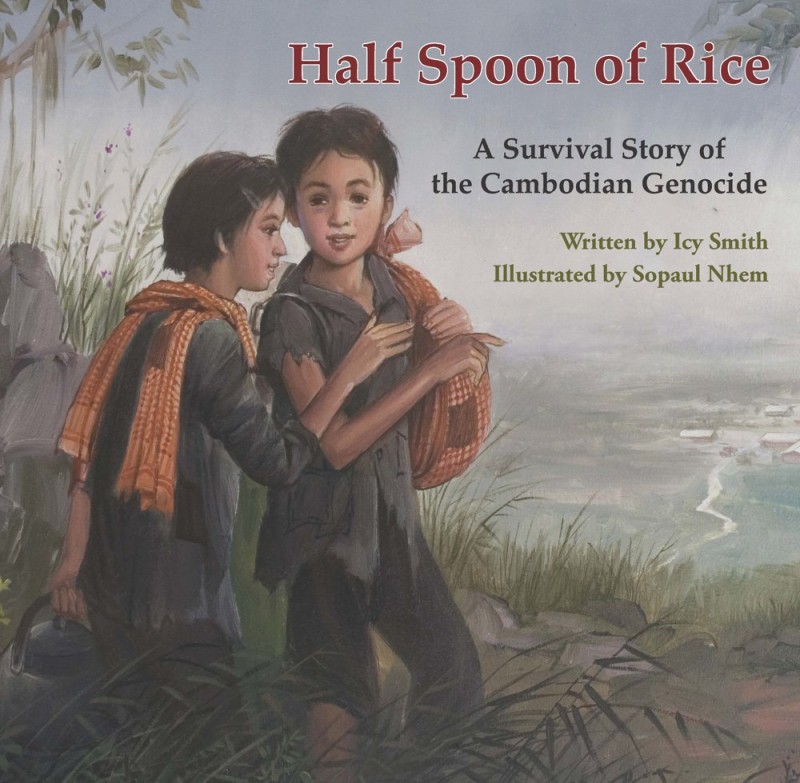 Tragically, death and destruction are very much a part of human reality … when and how to introduce such difficult topics to our children is always a tough decision for both parents and teachers.
For much of the U.S., the Vietnam War was a violent, albeit faraway, historical event. Most are probably unaware that what Americans call the Vietnam War spread through Vietnam, Laos, and Cambodia. With the exit of U.S. troops in 1975, the communist Khmer Rouge took control of Cambodia; its despotic leader, Pol Pot, executed a four-year-plan that led to the genocide of some 1.7 million Cambodians, approximately one-quarter of the country's population.
Such statistics, such history are not age-appropriate for the youngest readers. Children can, however, understand the story of one boy, just 9, who is separated from his family but ultimately reunited and able to start a new life. "The heartwarming story and vivid illustrations do their best to balance the horrors of genocide with its rare moments of humanity and kindness," writes Youk Chhang, director of the Documentation Center of Cambodia, in the book's "Foreword."
Without warning, the boy, Nat, and this parents are herded out of their Phnom Penh city home and forced to march to the countryside with millions of others, trying to avoid the gunfire and violence that befalls far too many. Along the way, the family befriends a young girl Malis who has lost her own family in the nightmarish chaos.
Out in the fields, men, women, children, are each separated from one another and forced to work in brutal conditions to feed the vicious army. No matter how much food they grow, the people are given just half a spoon of rice a day. Nat and Malis manage to survive years of starvation and terror, and are miraculously reunited with Nat's parents in a refugee camp. Their next journey will take them to California … where a new life awaits ….
Nat's story, with its hopeful illustrations created by the son of a survivor of the Khmer Rouge, is for the children. The last few pages are clearly not. The "Author's Note" provides a chilling historical overview of war and its aftereffects, and includes gritty photographs, including two of mass graves definitely not appropriate for the youngest eyes. That said, bearing witness is the first step towards prevention: when they are ready, story by story, we must teach our children well.
Readers: Children, Middle Grade
Published: 2011