29 Nov /

Hakim's Odyssey, Book 3: From Macedonia to France by Fabien Toulmé, translated by Hannah Chute [in Booklist]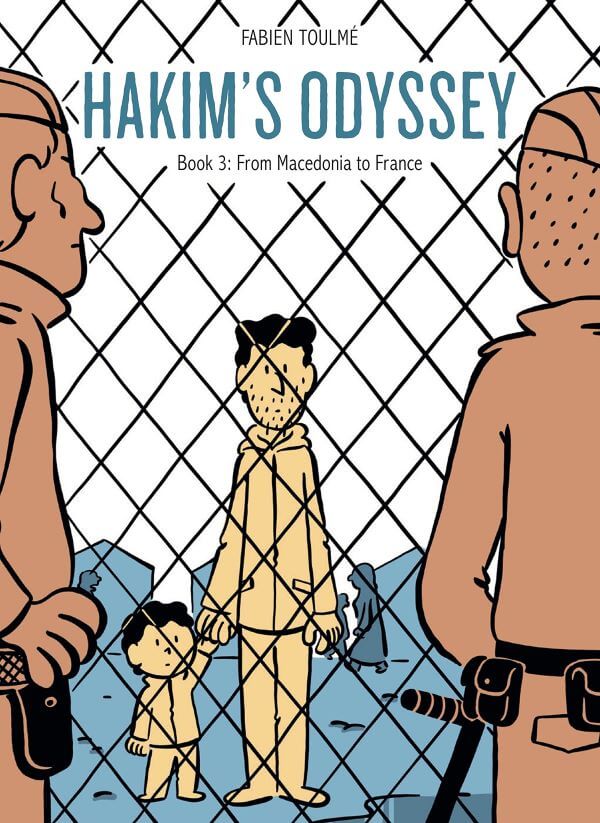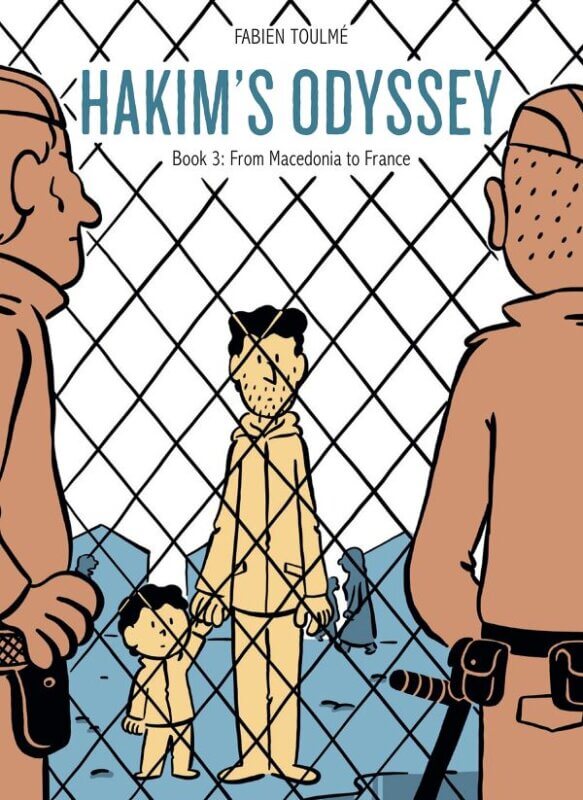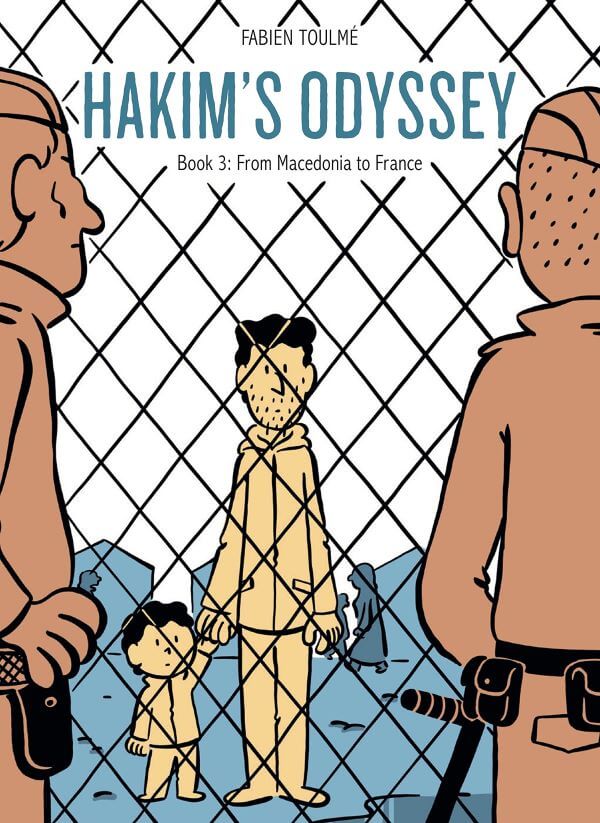 *STARRED REVIEW
French comics creator Fabien Toulmé's stupendous trilogy concludes Hakim's epic three-year odyssey from war-torn Syria to finally reaching safety in France. Hannah Chute returns to deftly translate the third volume.
To remind audiences of previous events – though reading in order is a gratifying must – Toulmé cleverly begins with a high-school visit to talk about his first two Hakim books. The summary he shares – again using palettes of browns and blues to denote past events – is brilliantly overlaid as panels above the blue, red, and purple spread representing his current presentation to the students. His interaction provides a clever opportunity for sharing illuminating context about refugees and migrants, French laws and processes, and an adroitly inserted study underscoring the long-term benefits to a host country that receives asylum seekers.
From school, Toulmé heads to visit Hakim to continue their interviews that will become Book 3. Toulmé empathically, gorgeously recreates the rest of Hakim and his toddler son's harrowing journey through Macedonia, Hungary, Austria, and Switzerland, to reach France and rejoin wife Najmeh and her family. Toulmé soberly emphasizes that beyond reunion, "in 'real life,' [Hakim's] story didn't end when he got to Aix-en-Provence. Once the joy of reunification had passed, Hakim and his family had to face the harsh reality of integration into their new country."
Toulmé's meticulous epilogue proves especially, poignantly rewarding.
Review: "Graphic Novels," Booklist, October 15, 2022
Readers: Adult
Published: 2020 (France), 2022 (United States)
By Adult Readers, European, French, Graphic Title/Manga/Manwha, Memoir, Nonfiction, Repost, Syrian, Translation
in
Tags > BookDragon, Booklist, Death, Fabien Toulmé, Family, Father/son relationship, Friendship, From Macedonia to France, Hakim's Odyssey, Hannah Chute, Identity, Immigration, Love, Parent/child relationship, Refugees, Series, Series: Hakim's Odyssey, War