26 Mar /

Everything Asian: A Novel by Sung J. Woo [in Bloomsbury Review]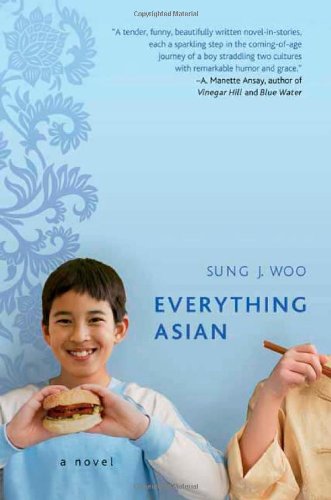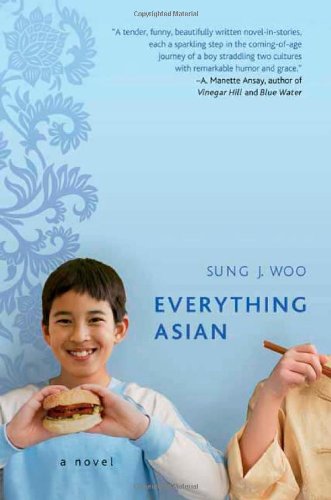 Loosely woven together from revealing vignettes about the interconnected characters that share 12-year-old protagonist Dae Joon Kim's world, Sung Woo's debut novel is a well-measured, carefully laid out storycloth filled with tenderness and great warmth.
After five years of separation, Dae Joon (soon to be David), his sister In Sook (soon to be Susan), and their mother arrive from Korea to be reunited with their near-stranger of a father. The family, who together run an Asian import gift shop in a small New Jersey mall, must somehow re-establish their relationships with one another. Alternately painful and funny – and sometimes both – Woo perfectly captures the disorientation of a young boy caught amidst difficult family dynamics, negotiating a strange new world filled with both loss and discovery.
And how interesting to read two coming-of-age novels, both about 12-year-boys, back to back, and compare and contrast their experiences. Everything Asian stars a Korean American-in-the-making, while Wang Gang's English presents the story of a Chinese boy trying to survive the brutal Cultural Revolution. Both boys struggle with learning English – one aided by Gary Coleman's Diff'rent Strokes TV sitcom, and the other helped by his personal desperation to earn the right to borrow the one English dictionary for miles around. Both boys experience the wide-eyed wonder of first love, juxtaposed with the guilty pain of learning about an adulterous parent.
While much of both stories are resonatingly similar – oh, the angst of adolescence! – the details are starkly different. Individually, both books are highly recommended … but read them together for an even more memorable literary experience.
Review: "In Celebration of Asian Pacific American Heritage Month: New & Notable Books," The Bloomsbury Review, May/June 2009
Readers: Adult
Published: 2009