13 Oct /

Brickmakers by Selva Almada, translated by Annie McDermott [in Shelf Awareness]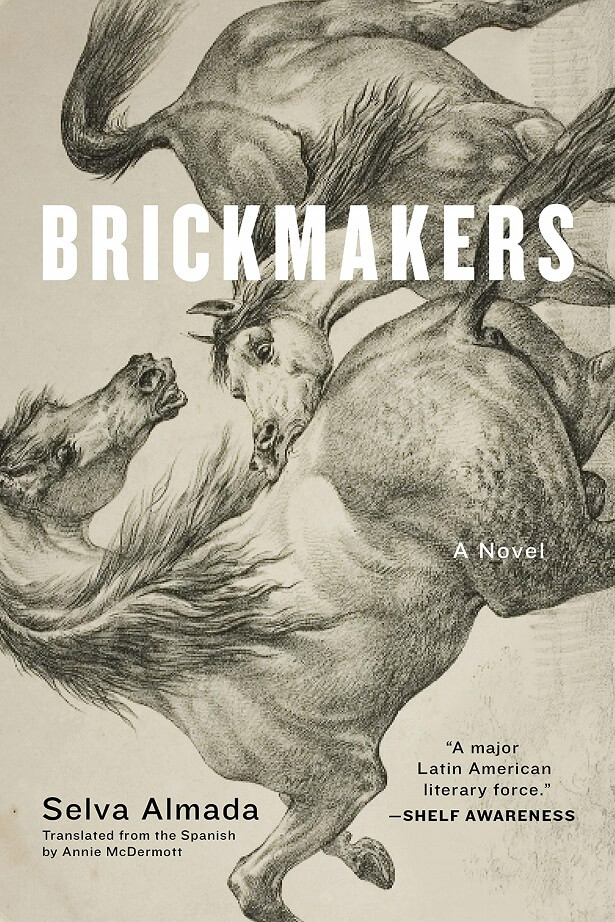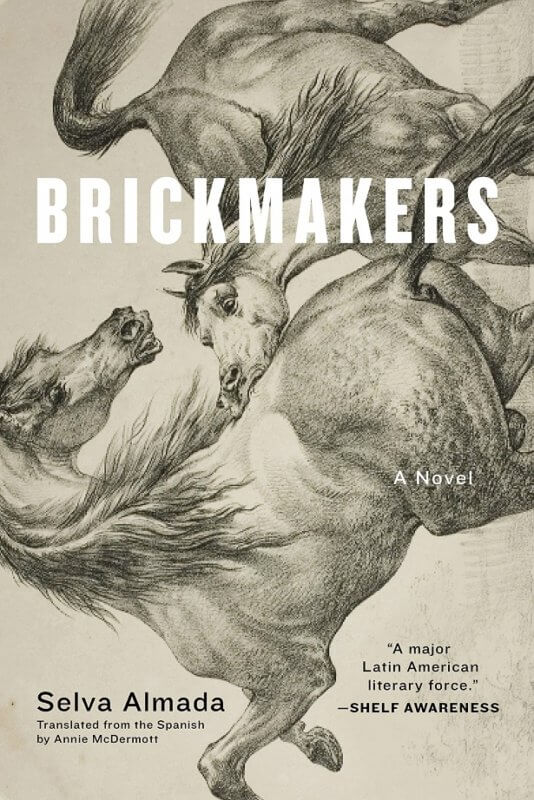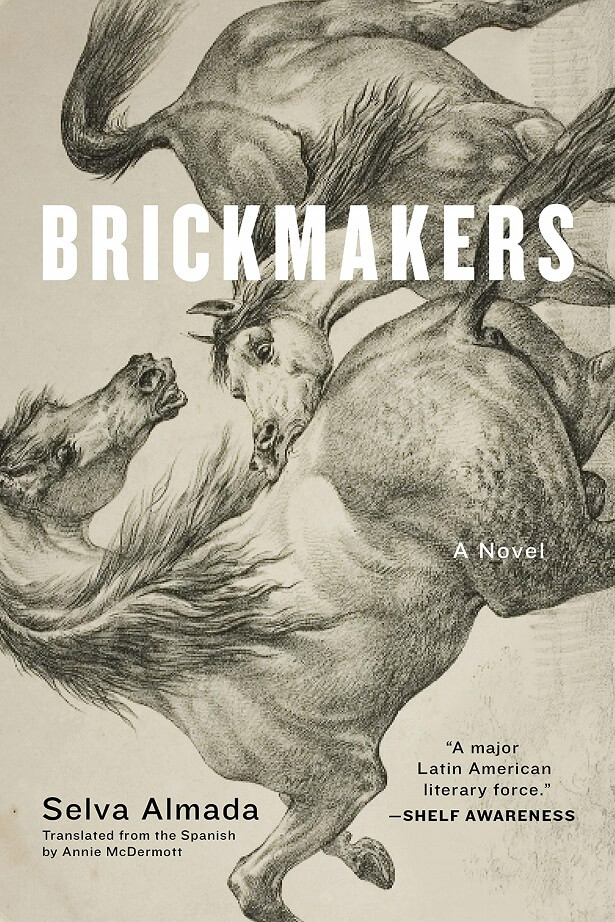 Argentinian literary powerhouse Selva Almada's stupendous second novel (after The Wind that Lays Waste) opens and ends in a deserted fairground where death claims two young men predestined to hate each other. Pájaro Tamai is "sprawled on his back," although just earlier that evening his ribs had ached, not from pain, but "from laughing so hard" when he had "felt high, happy and powerful." Not far away lies Marciano Miranda, "sprawled on his stomach, with one eye open," who had until recently resembled "a stud from a telenovela," garbed in white pants that were "brand-new, spotless, tight, outlining his manhood, shirt tucked in all the way around." But now their youthful bodies are losing their bitter vibrancy forever.
While both men expire, Almada artfully, hauntingly reveals the inevitability of their demise. As boys – at least until third grade – Pájaro and Marciano managed to be best friends under the radar of their fathers' mutual hostility. The animosity bloomed when fathers Tamai and Miranda – the titular brickmakers – became viciously competitive neighbors. "Officially, the two men's feud began with the stolen puppy," when Tamai absconded with the best of Miranda's beloved greyhound litter – and turned the potential champion into a heinously tortured beast. Miranda never got over his brokenhearted disgust, severing any possibility of even civility. And then Miranda was murdered, leaving Marciano the 12-year-old head of his household. A 13-year-old Pájaro also became "man of the house" when abusive Tamai finally abandoned his family. Their poisonous paternal legacy kills their sons – but not before the enemy fathers return as spirits, at turns poignant and taunting, to usher their firstborns into the beyond. "What a f*cking waste," the policeman intones in finality.
Violence seems inescapable throughout Brickmakers, even as its originating reasons have long been lost. Tamai and Miranda were once drinking buddies who got into a bar fight, "but they didn't forget they had unfinished business." Their wives and children, of course, are left to pay for their unresolved animosity in perpetuity; their sons' pathetic inheritance becomes a fatal legacy of toxic masculinity, claiming unsuspecting sacrifices. Even as Almada exposes her characters' countless mistakes – arrogant, desperate, unforgivable – she also presents them with undeniable empathy. She writes without judgment, revealing the complicated layers of difficult lives that at any point can turn cruelty into a quotidian reality. Paired once more with gloriously agile Annie McDermott, who translated the hybrid Dead Girls (2020), Almada's breathtaking multigenerational tragedy is a haunting, unforgettable examination of the lasting consequences of careless inhumanity.
Shelf Talker: Latin American literary superstar Selva Almada presents a quietly spectacular, hauntingly memorable multigenerational family tragedy fueled by the consequences of toxic masculinity.
Review: Shelf Awareness Pro, September 30, 2021
Readers: Adult
Published: 2013 (Argentina), 2021 (United States)