04 Feb /

American Like Me: Reflections on Life between Cultures by America Ferrera [in Booklist]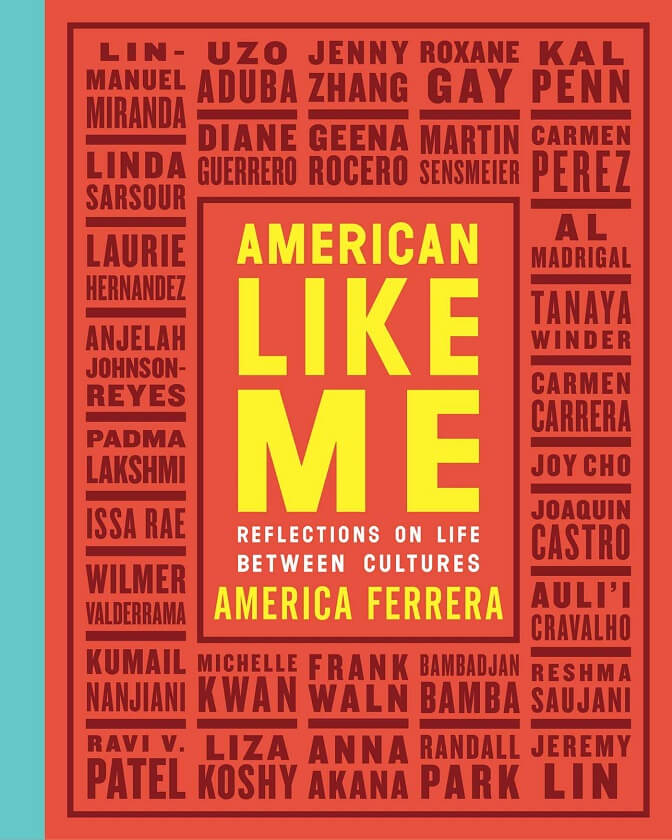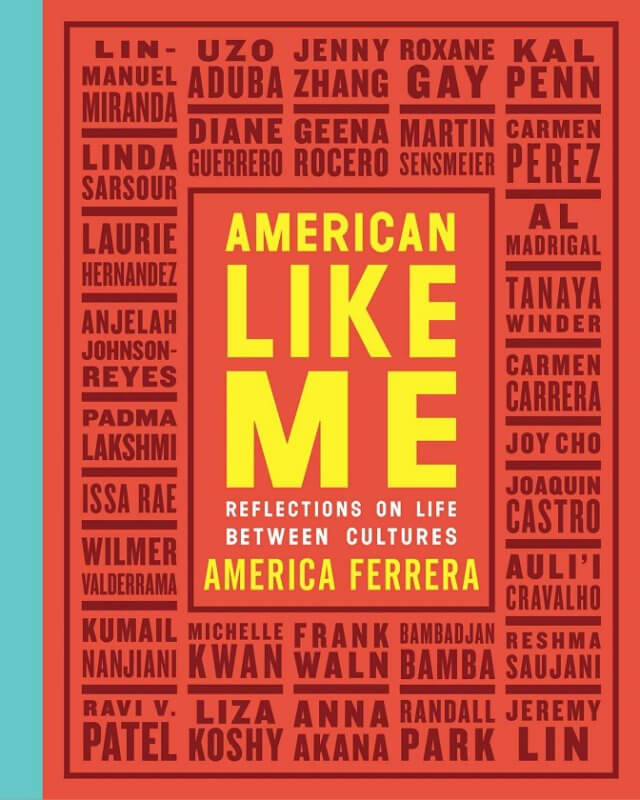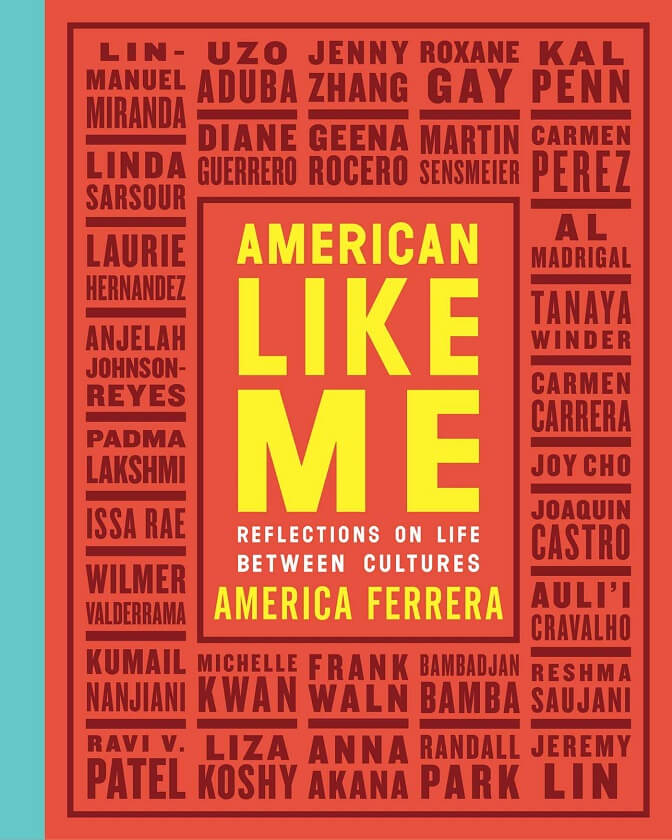 *STARRED REVIEW
"I believe that culture shapes identity and defines possibility; that it teaches us who we are, what to believe, and how to dream." Actor-activist America Ferrera in her editorial and authorial debut, highlights her distinct Honduran American identity and invites 31 others she "deeply admire[s] and fangirl[s] about" in "rewriting and reshaping the narrative to include our lived experiences."
Like Ferrera, who voices her own words (introduction, essay about her first-ever visit to Honduras, conclusion), six others do the same: actor-filmmaker Bambadjan Bamba remembers his Côte d'Ivoire to South Bronx childhood immigration; lifestylist Joy Cho trains her immigrant parents to be "more American"; singer-actress Auli'i Cravalho recalls her Hawaii childhood; transgender advocate-model Geena Rocero reminisces about Filipina beauty pageants; actor Martin Sensmeier shares his love of stories more real than reality; and poet-educator Tanaya Winder honors her grandmother.
The remaining essays find well-matched narration via a dozen diverse readers – including Janina Edwards, Jennifer Lim, and Sunil Malhotra – who (respectively) reveal writer Roxane Gay's Haitian immigrant parents, who don't believe in boundaries; Olympic skater Michelle Kwan's gratitude for her parents' tenacious enabling; and actor and Obama-appointee Kal Penn's phone call to his parents from Air Force One. These 32 distinctive yet recognizable stories create an authentic mosaic (actor Liza Koshy prefers "salad bowl") of what it means to be American Like Me.
YA/General Interest: Each short essay stands alone for easy use in high-school/college classrooms. The diversity of the contributors – ethnicity, gender, socioeconomic backgrounds, career choices – provides ideal opportunities for "windows and mirrors" reading.
Review: "Media," Booklist, February 1, 2019
Readers: Young Adult, Adult
Published: 2018
By Adult Readers, Arab American, Audio, Black/African American, Chinese American, Filipina/o American, Haitian American, Hawaiian, Indian African, Korean American, Latina/o/x, Memoir, Nonfiction, Pan-Asian Pacific American, Puerto Rican, Repost, South Asian American, Young Adult Readers
in
Tags > America Ferrera, American LIke Me, Auli'i Cravalho, Bambadjan Bamba, Eugene Kim, Family, Geena Rocero, Heather Alicia Simms, Identity, Immigration, Janina Edwards, Jennifer Ikeda, Jennifer Lim, Joy Cho, Lameece Issaq, Martin Sensmeier, Neela Vaswani, Parent/child relationship, Race/Racism, Ramon de Ocampo, Roxana Ortega, Sunil Malhotra, Tanaya Winder, Tim Chiou