The Grind
We express our passion through the way we fill our days – whether we are running toward our dreams or struggling to survive.
Paula Bock
Vancouver, BC
4:00pm: "As the ship cruises out of Seattle's Elliott Bay toward Vancouver B.C., a mostly male, mostly Asian crew is already hard at work, serving drinks and scrubbing decks for passengers who relax just steps away and yet a world apart."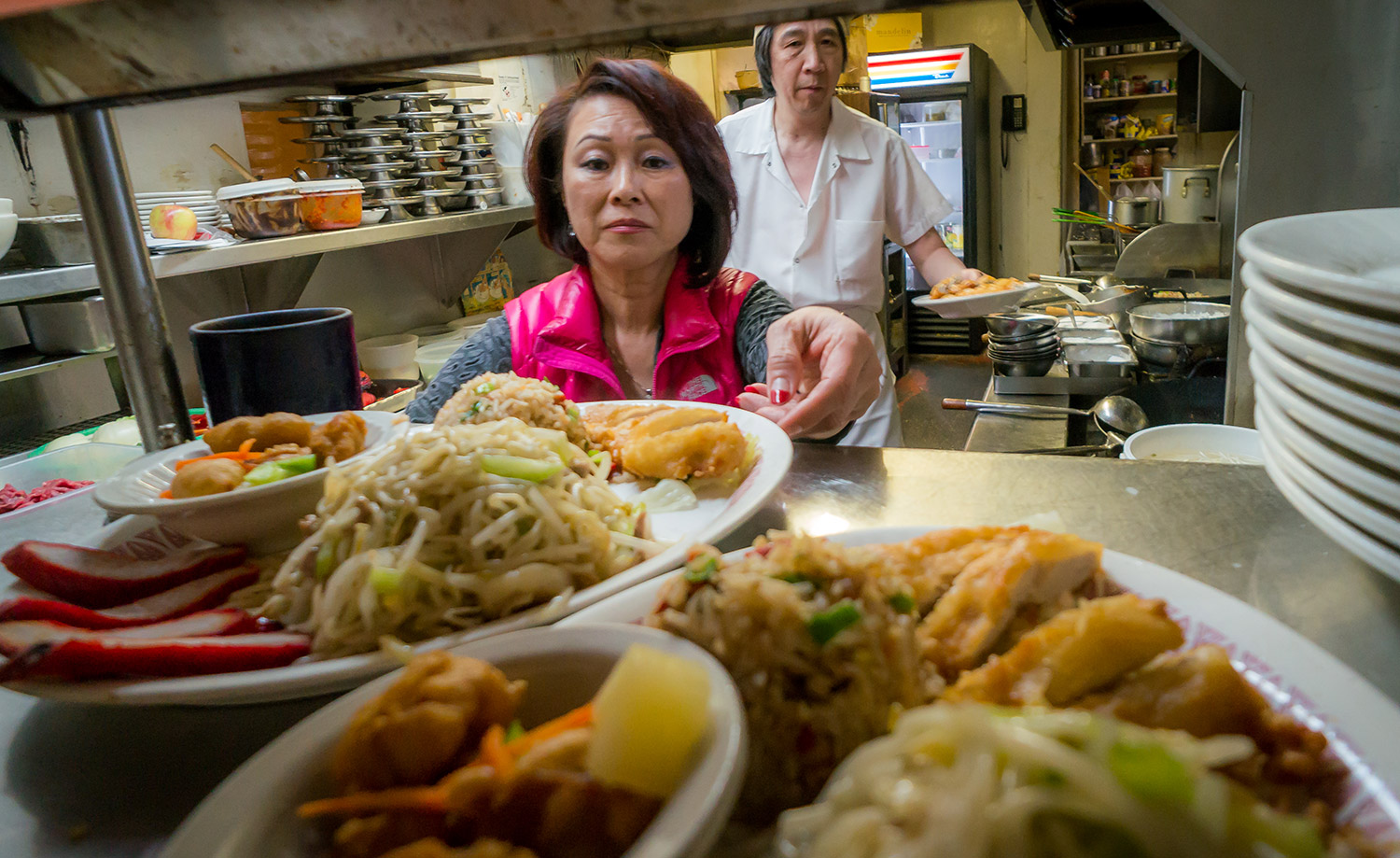 Rick Wong
"Gim Wah"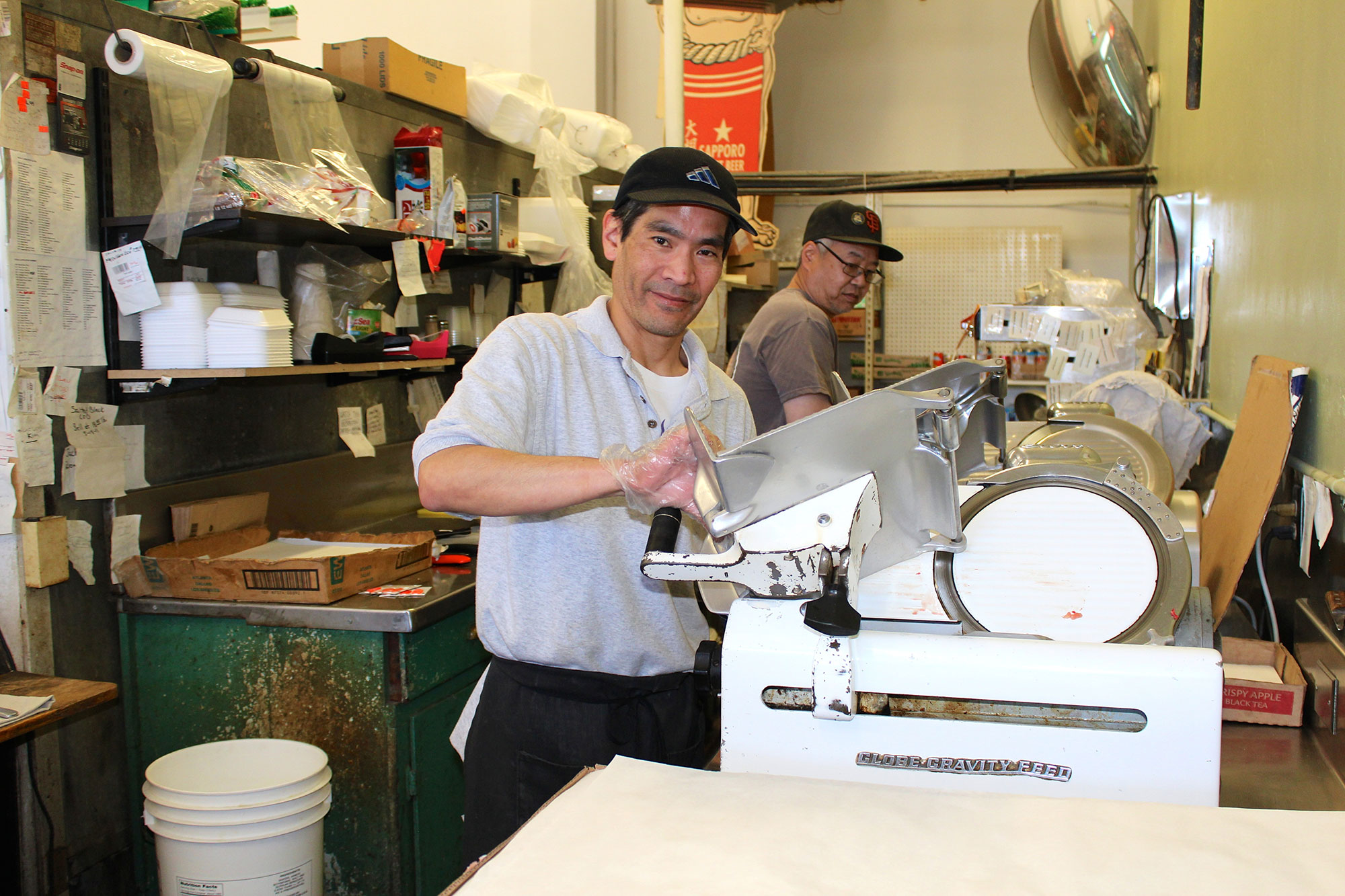 Duane Kubo
Japantown | San Jose, CA
"Craig Okamoto, Santo Market and Deli"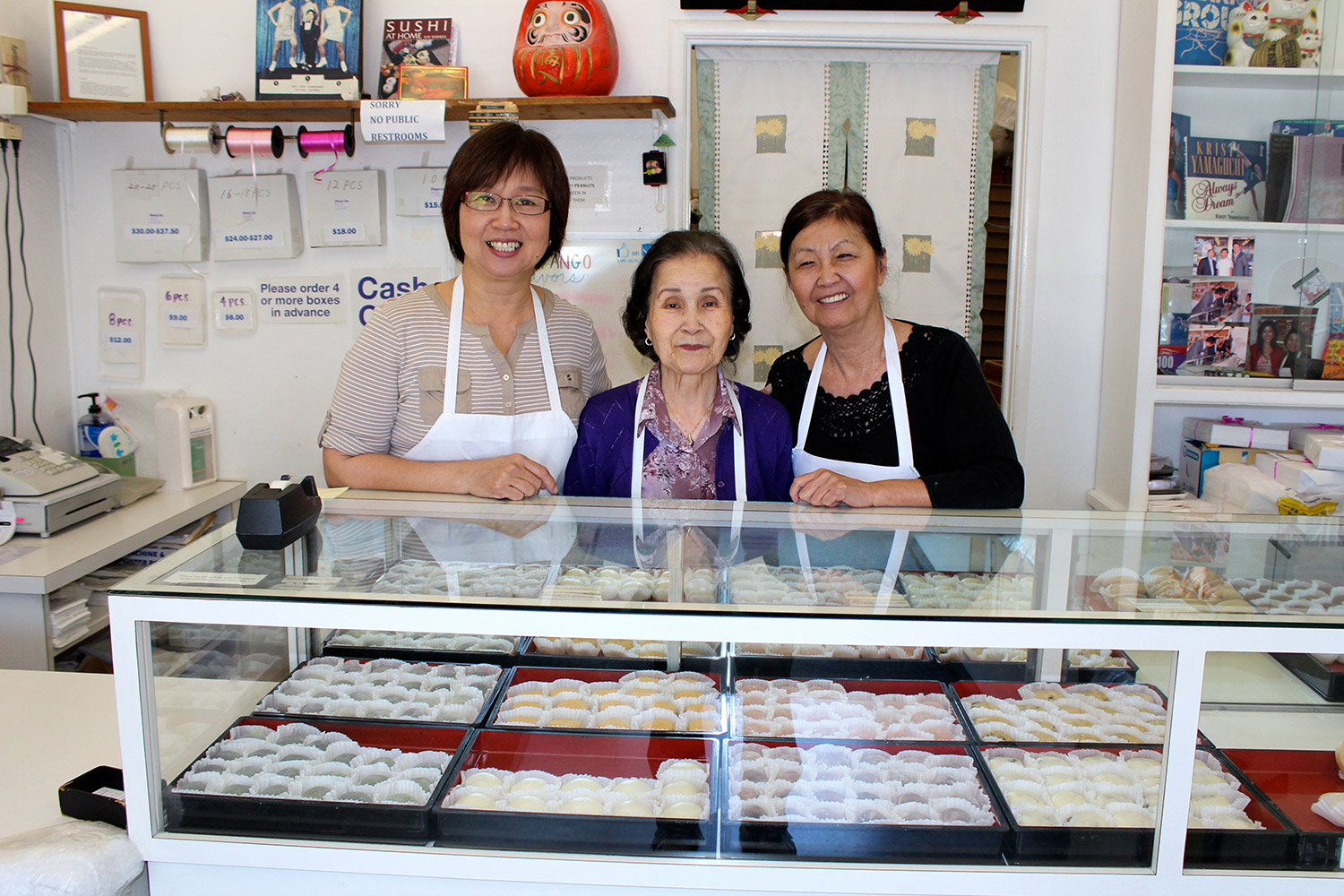 Duane Kubo
Japantown | San Jose, CA
"Shuei-Do Manju Shop"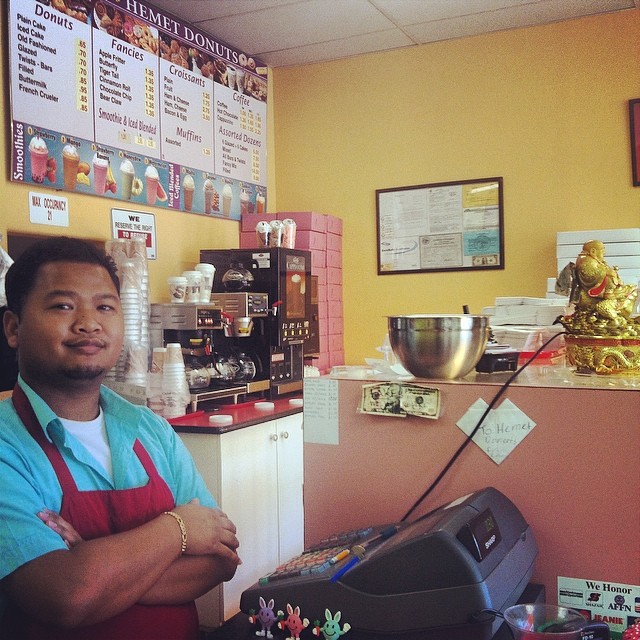 Bryan Thao Worra
Hemet, CA
"Cambodian-owned Hemet Donuts on State St., an example of Asian American small business, entrepreneurship even in small towns. Most of their biz comes from word of mouth so let folks know they're out there if you can! :)"
Peter Chanthanakone
Iowa City, IA
"In 1975, Laotians fled their home land in fear of the communist invasion. Kesone and Tilay Sisomphane were some of those who escaped to USA with almost nothing. Upon their arrival to USA they were sent to Iowa where they struggled working 3 jobs while raising their 3 children."

"With no grasp of the English language and culture, they struggled to assimilate. In this photo, the couple is selling egg rolls in the Iowa City farmers market. Although it was a journey through many hardships, they have singlehandedly succeeded in introducing Asian cuisine to Southeast Iowa having owned 5 Asian restaurants in the past 20 years."
Kin Man Hui
Floresville, TX
"Joe Tsai cares for his donkeys on his farm in Floresville, Texas on May 10, 2014. Tsai was raised near Beijing, China before settling in the United States at the age of 31. Tsai retired as diesel mechanical engineer and now works on his farm just south of San Antonio, Texas."
Spotlight Photographer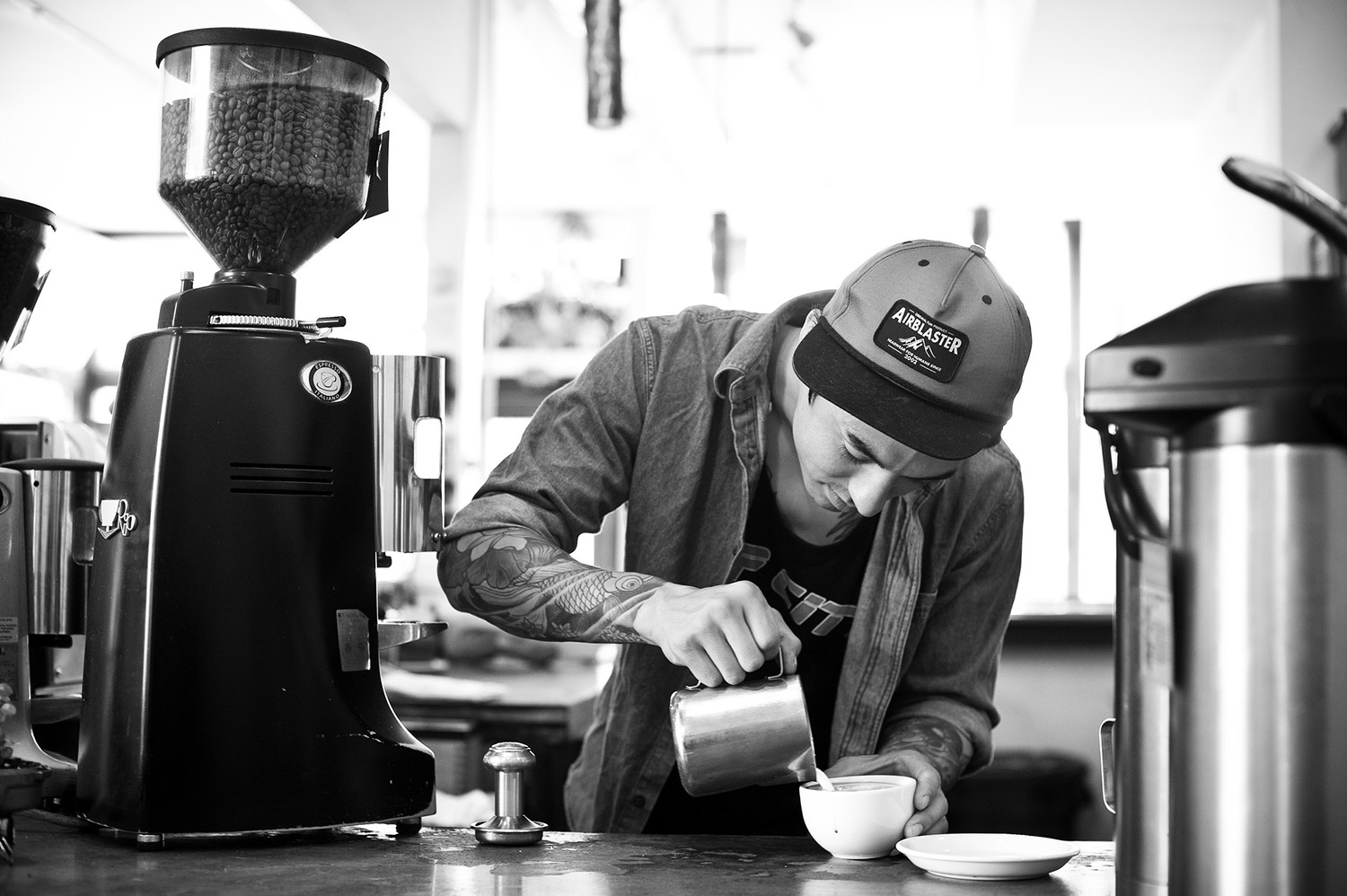 Kim Nguyen
Portland, OR
9:00am: "Barista at Albina Press Coffee; When David graduated from Engineering school, he applied for both engineer and barista jobs. He pursued work as a barista because he loves it. Now he is two years away from owning his own coffee shop. David's grandparents met at a Japanese internment camp in California."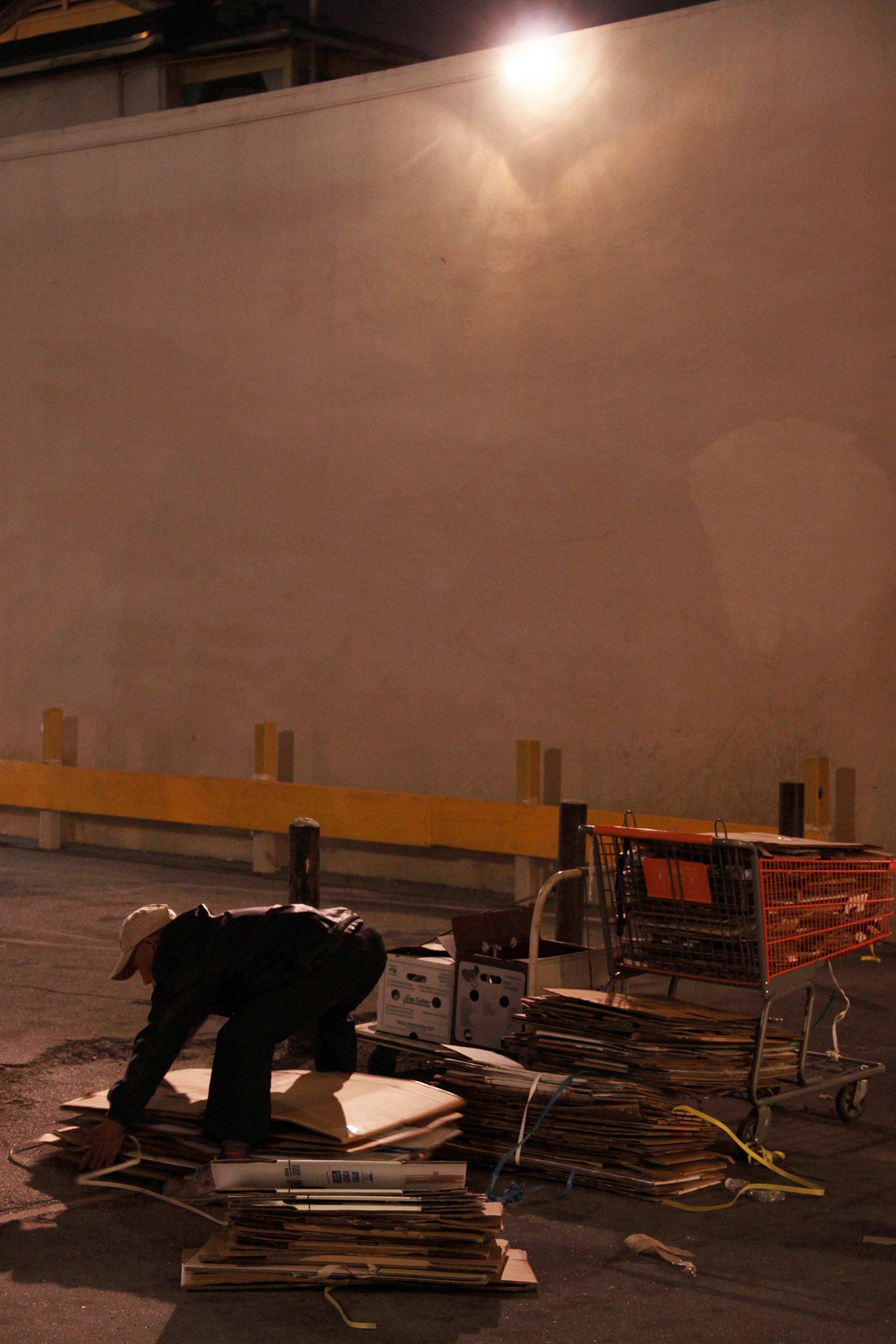 Steve Umemoto
Chinatown | Los Angeles, CA
10:00pm: "A man gathering cardboard boxes and stacking them in a shopping cart behind a Chinese restaurant."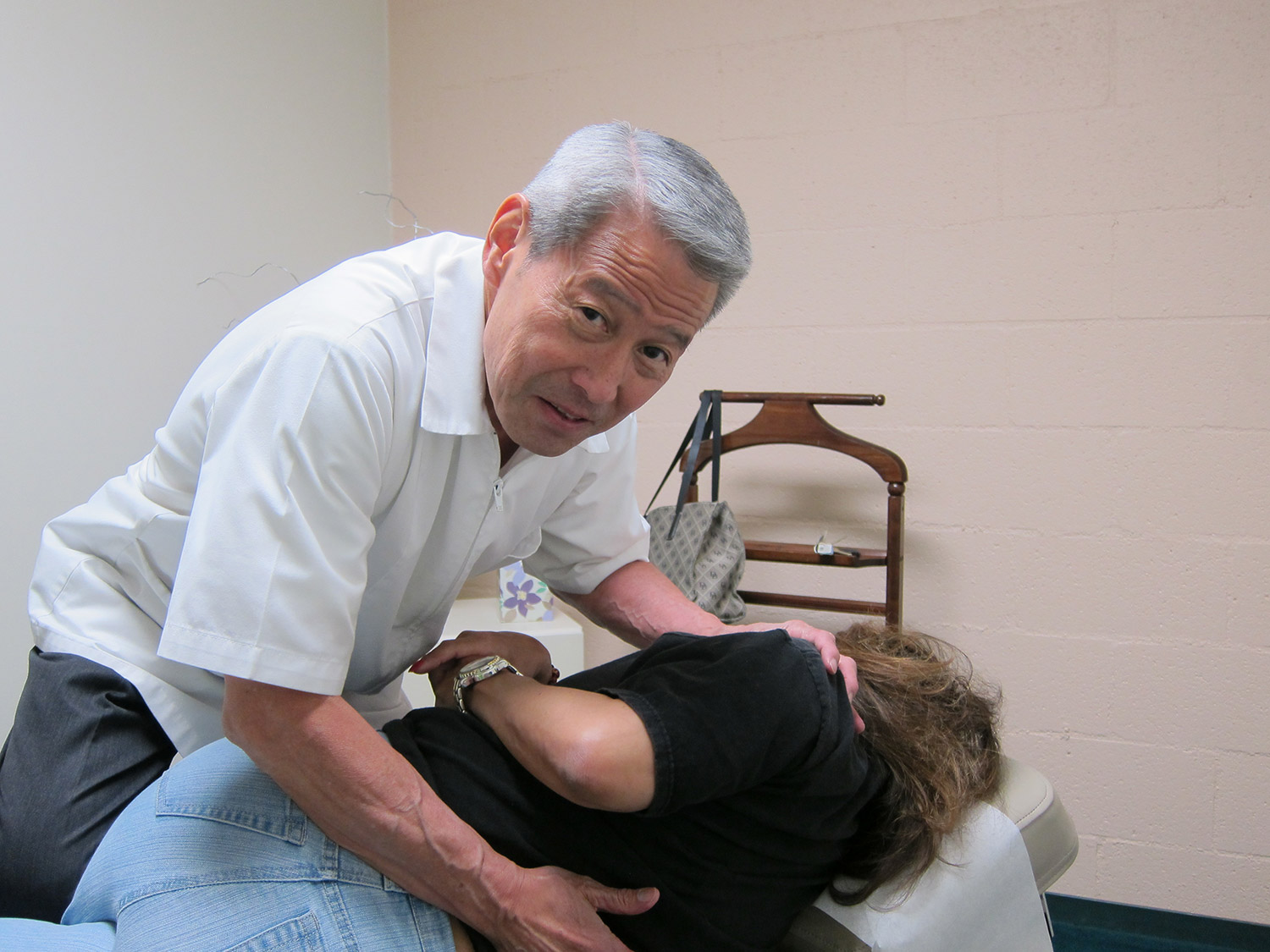 Steve Nagano
"Adjusting every Saturday."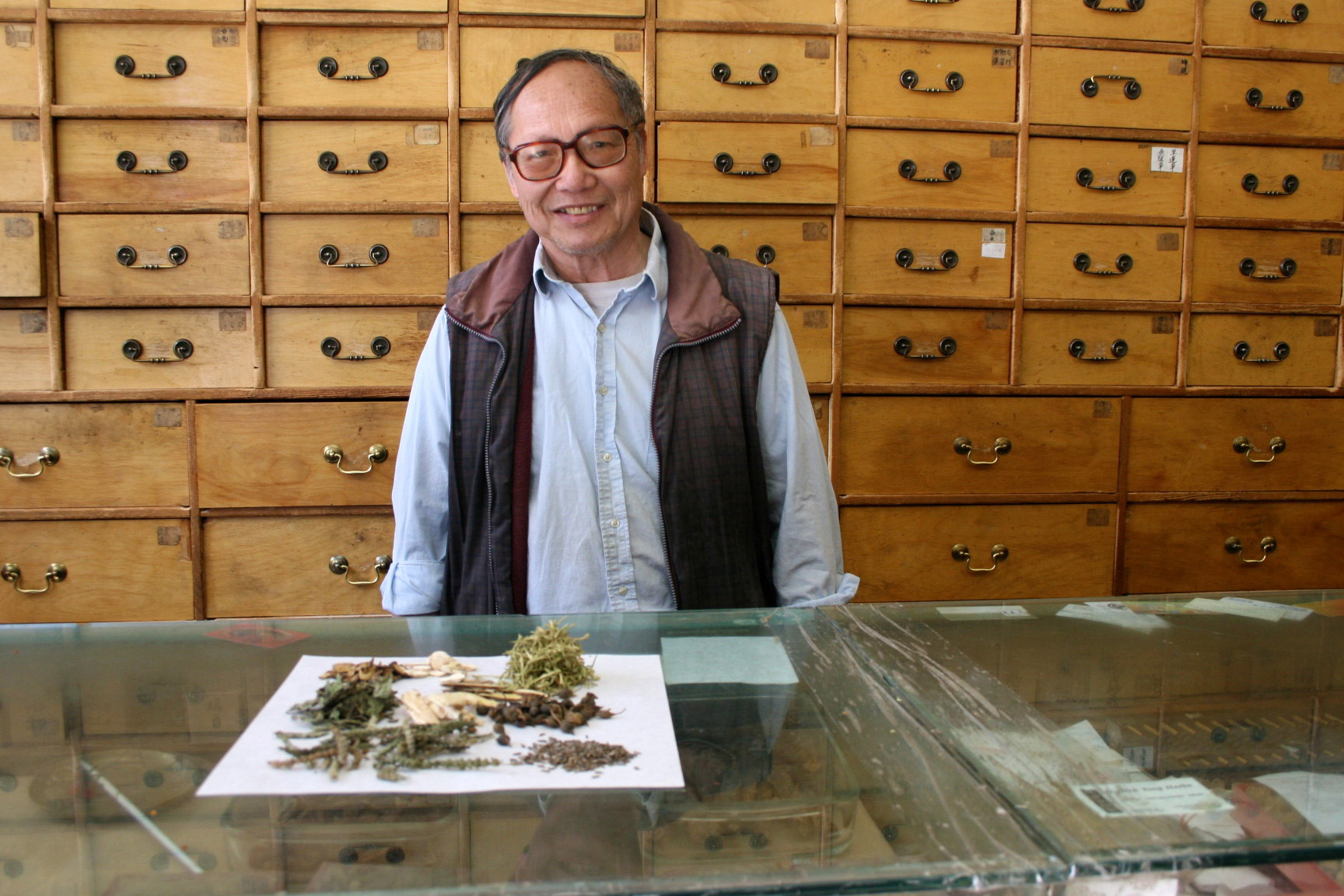 Bruce Akizuki
Chinatown | Oakland, CA
"Herbalist."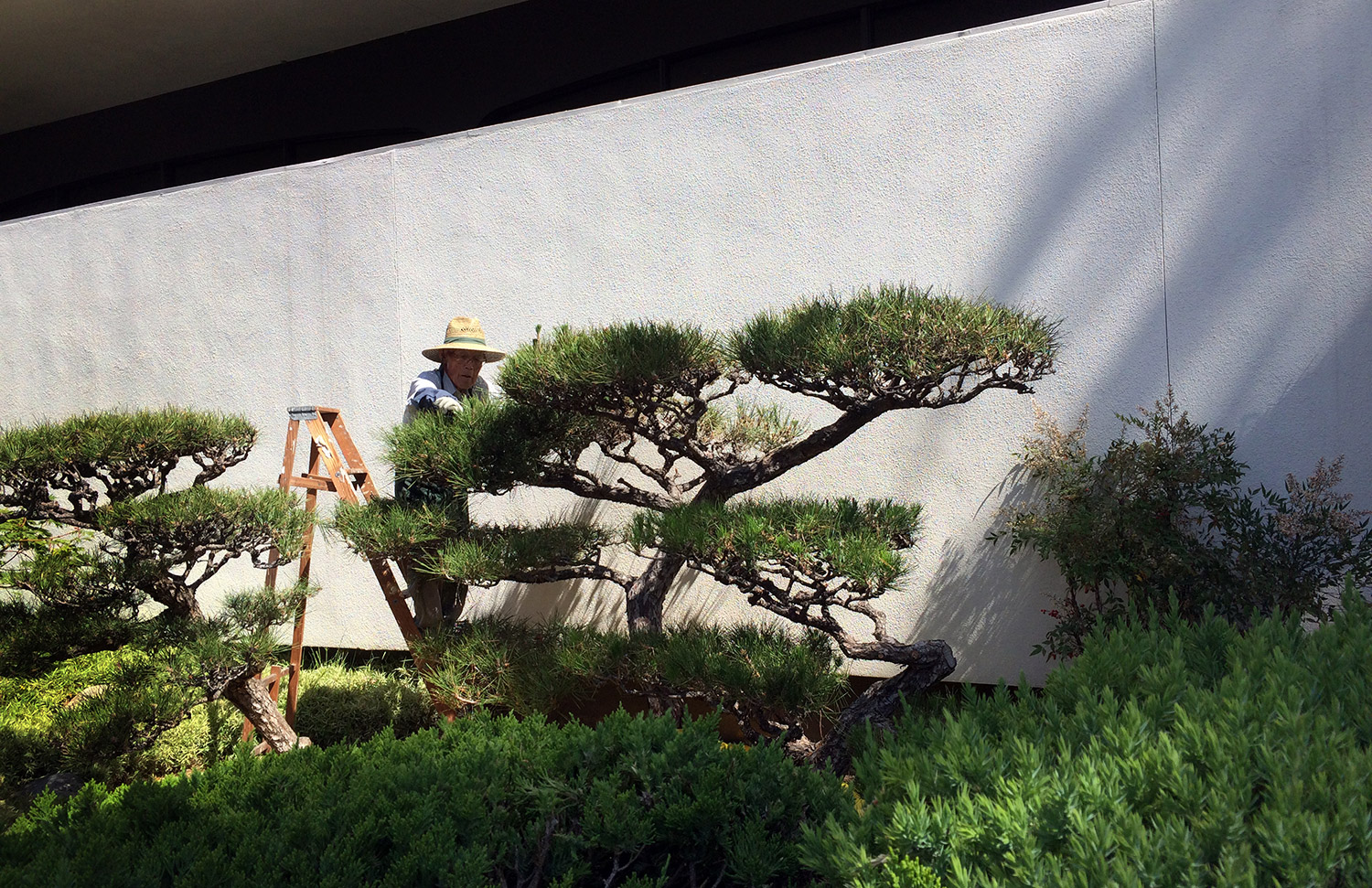 Robert Nakamura
Senshin Buddhist Temple | Los Angeles, CA
"Mr. Matsumura"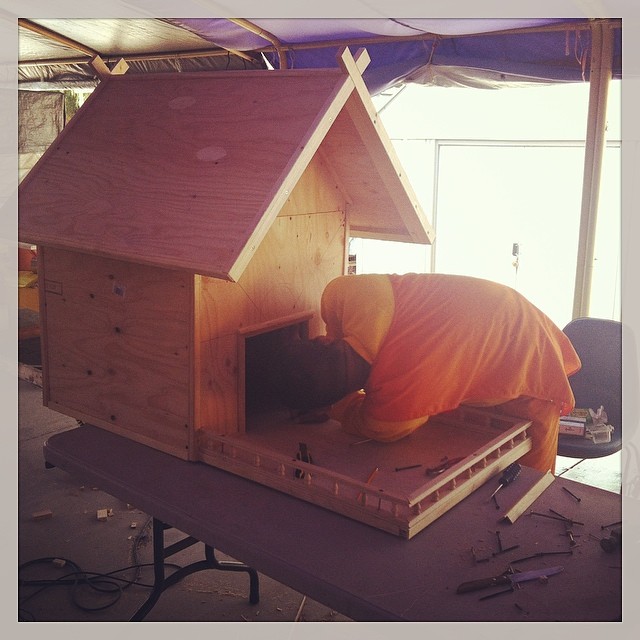 Bryan Thao Worra
Moreno Valley, CA
"Building a Haw Phi spirit house at the Wat Lao."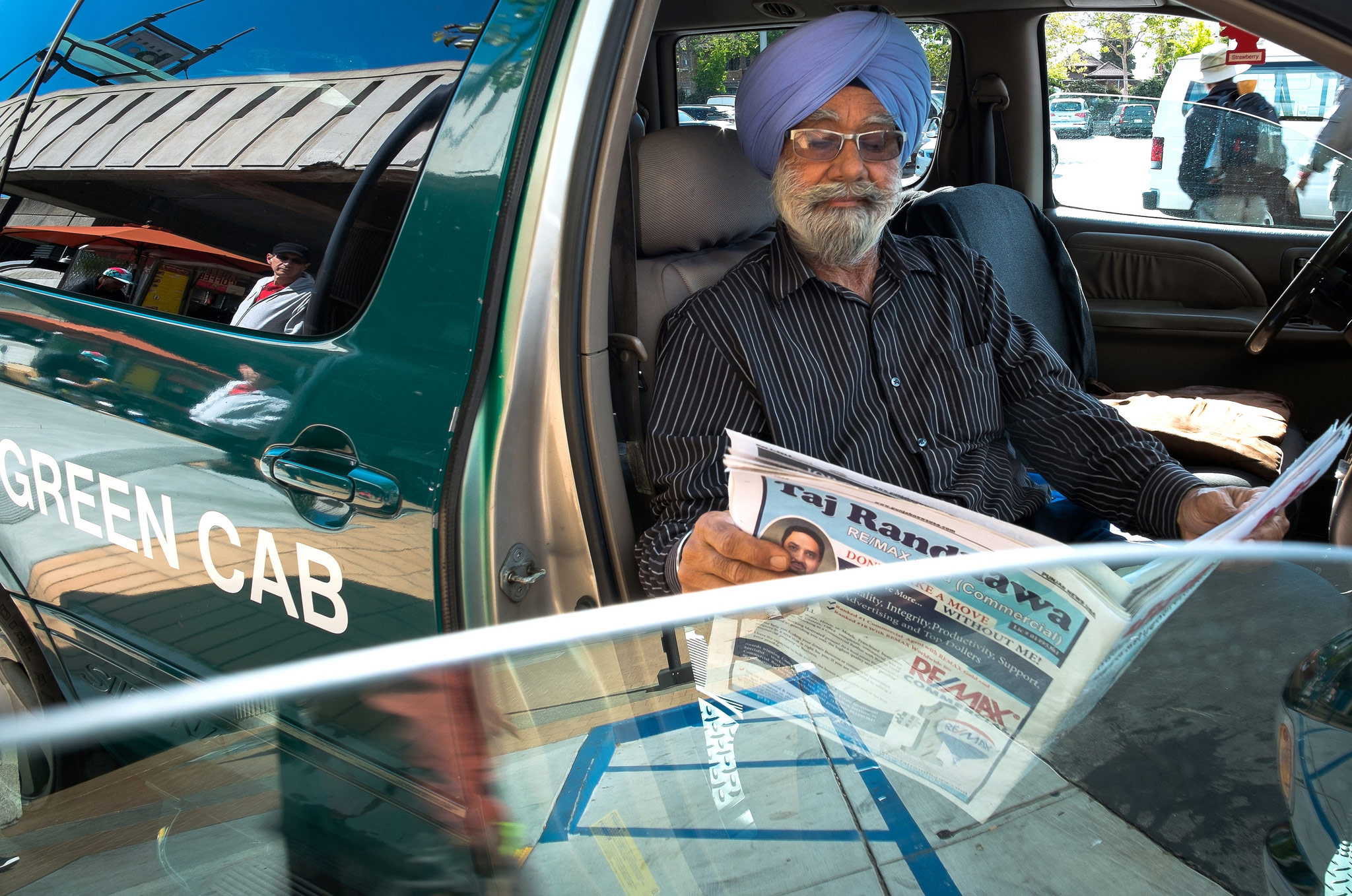 Rick Rocamora
Bay Area, CA
"Taxi driver. Kamal Singh, 60 years old, has been driving taxicab in the East Bay for 10 years."
Spotlight Photographer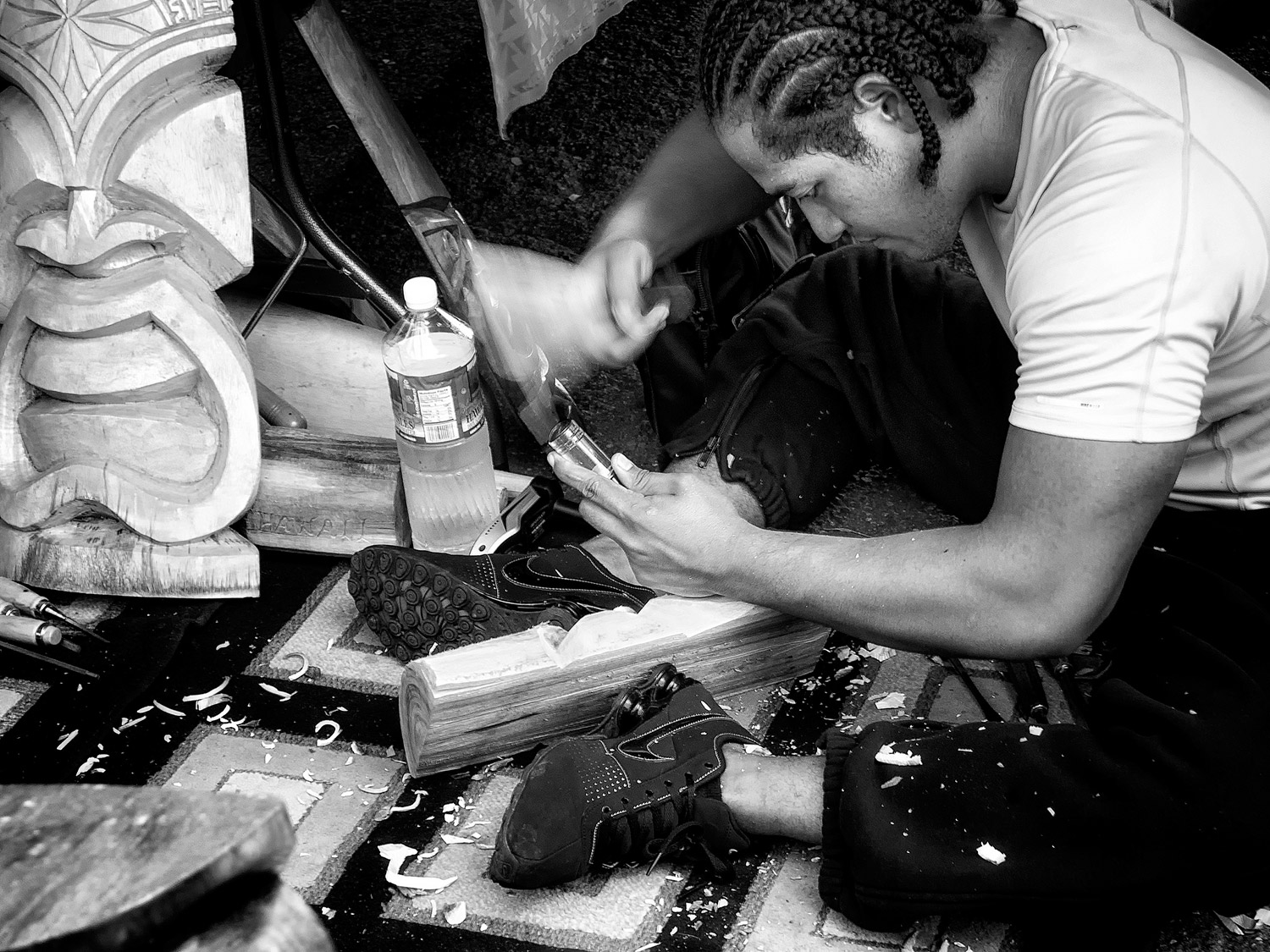 J Shimizu
"Carving: Each tap of wood block to chisel felt throughout the body as the icon takes shape."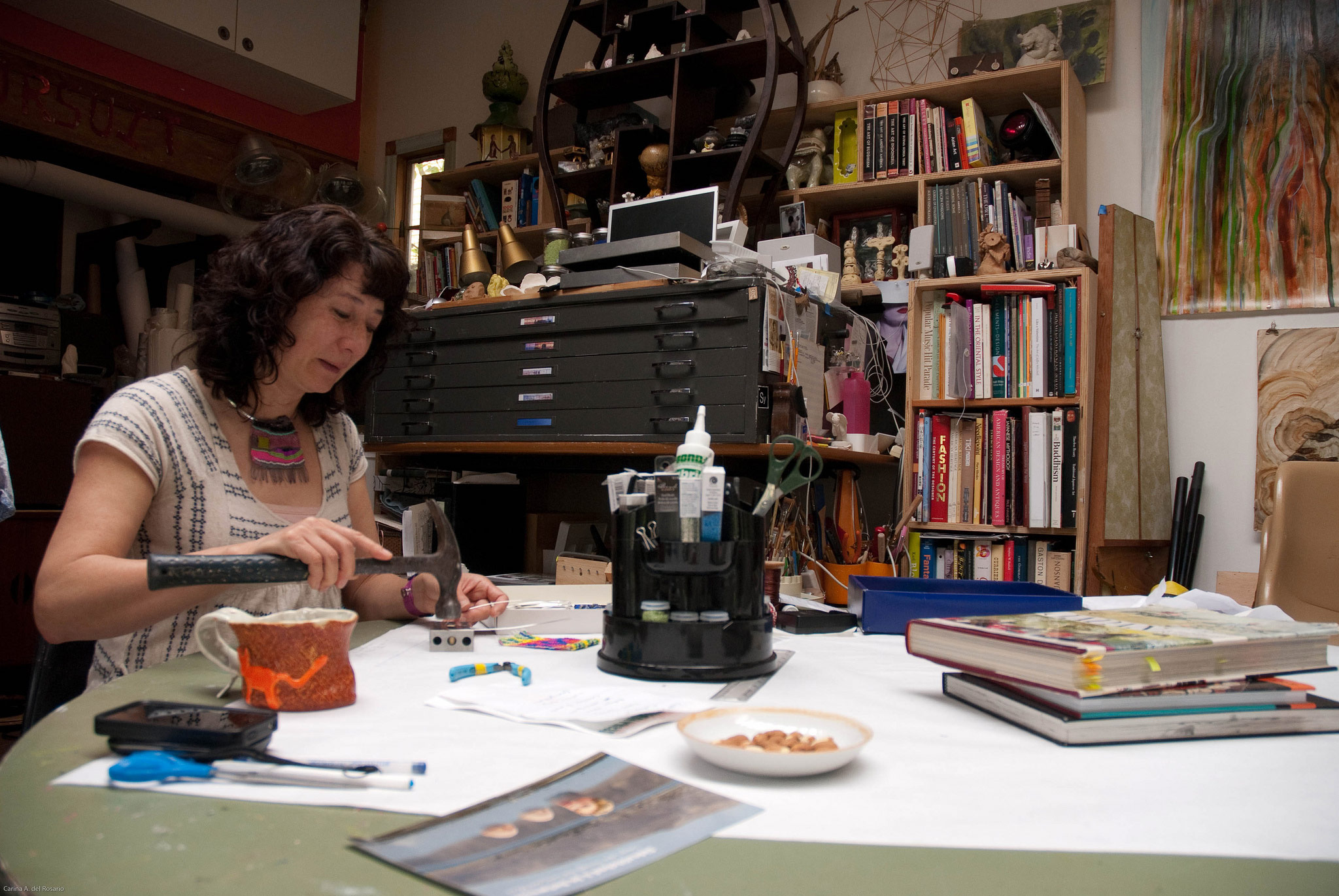 C. A. del Rosario
Seattle, WA
"Saya Moriyasu is a Seattle-based visual artist. Although her primary medium is clay, like all artists, she loves to experiment and her latest obsession right now is beading."
Spotlight Photographer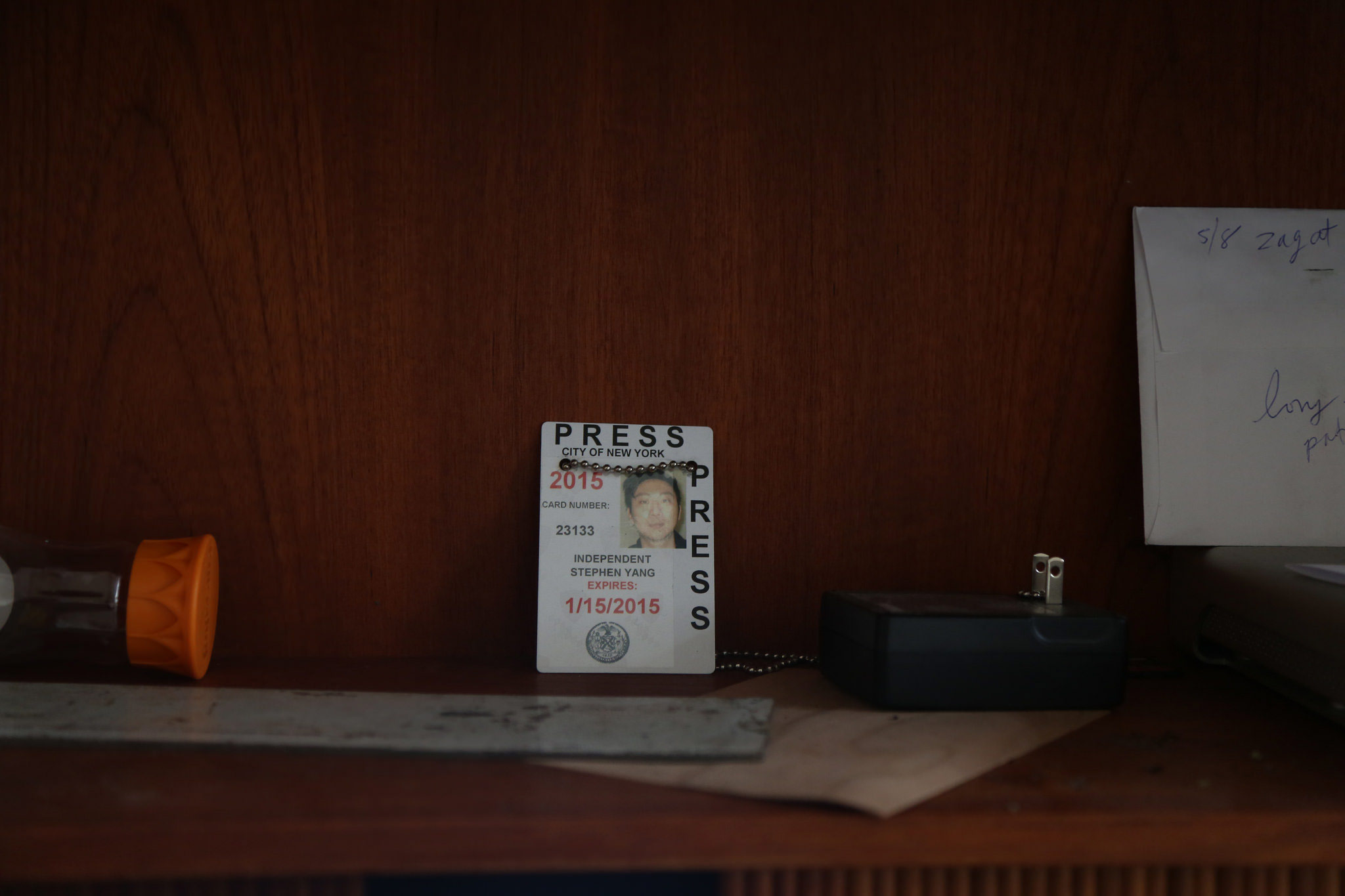 Stephen A. Yang
Spotlight Photographer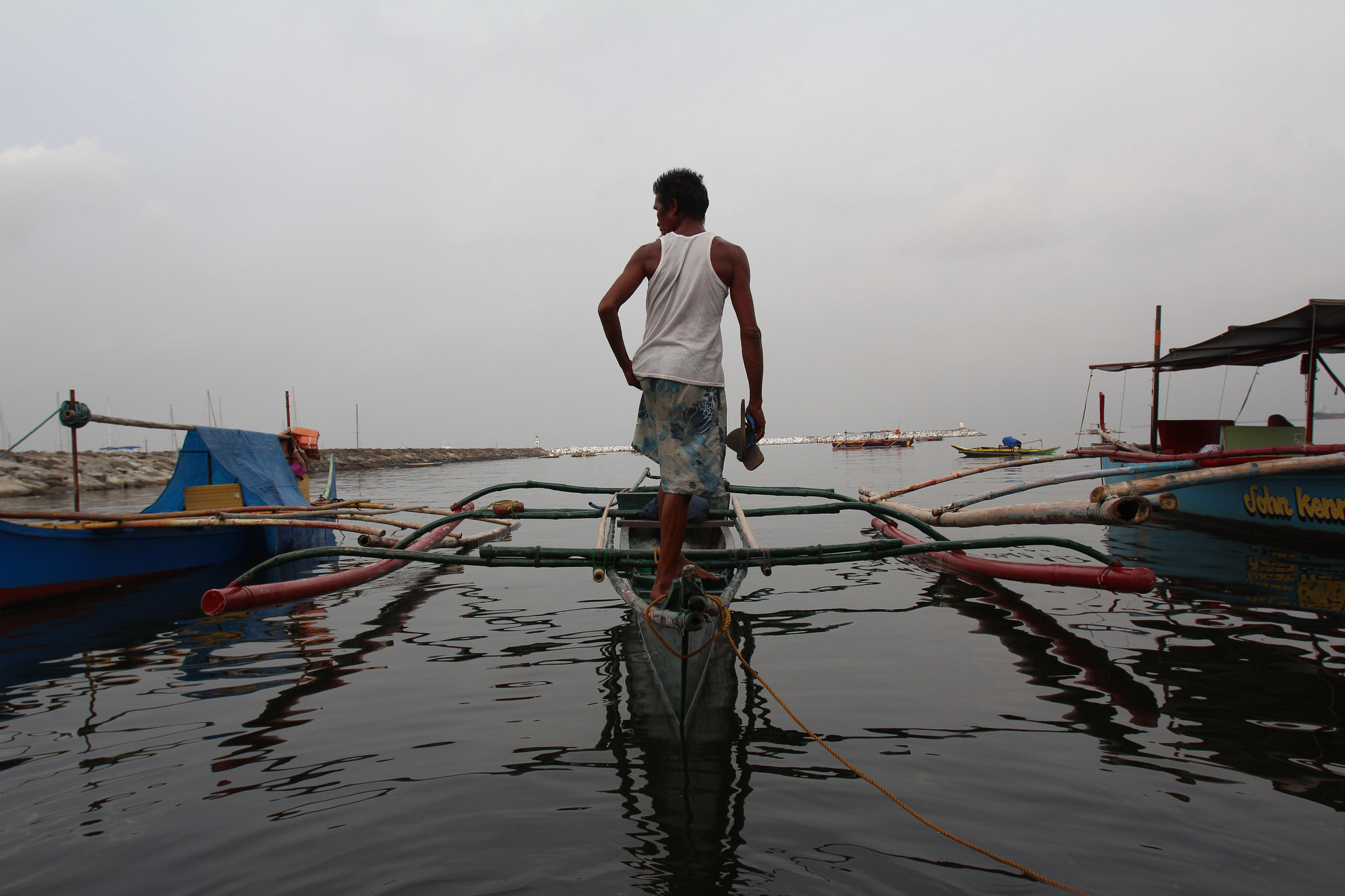 Vic Valbuena Bareng
Manila Bay, Philippines
11:15am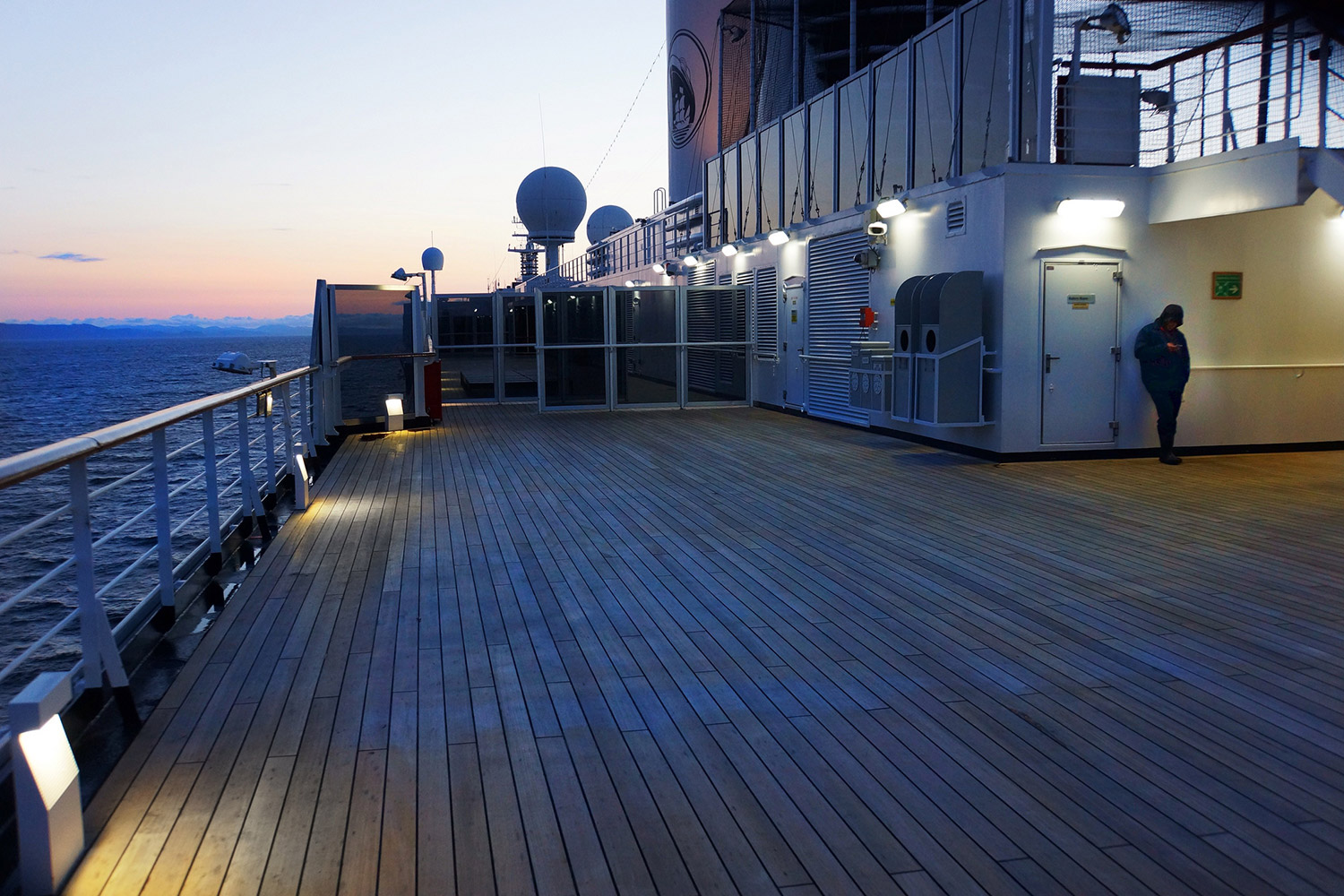 Paula Bock
Pacific Rim
"Pacific Rim, Far From Home – Crews from Indonesia and the Philippines spend months at sea working long days on cruise routes that sail around the world. On the Seattle-Vancouver leg of a voyage from Sydney to Anchorage, a worker finds a rare quiet moment to connect."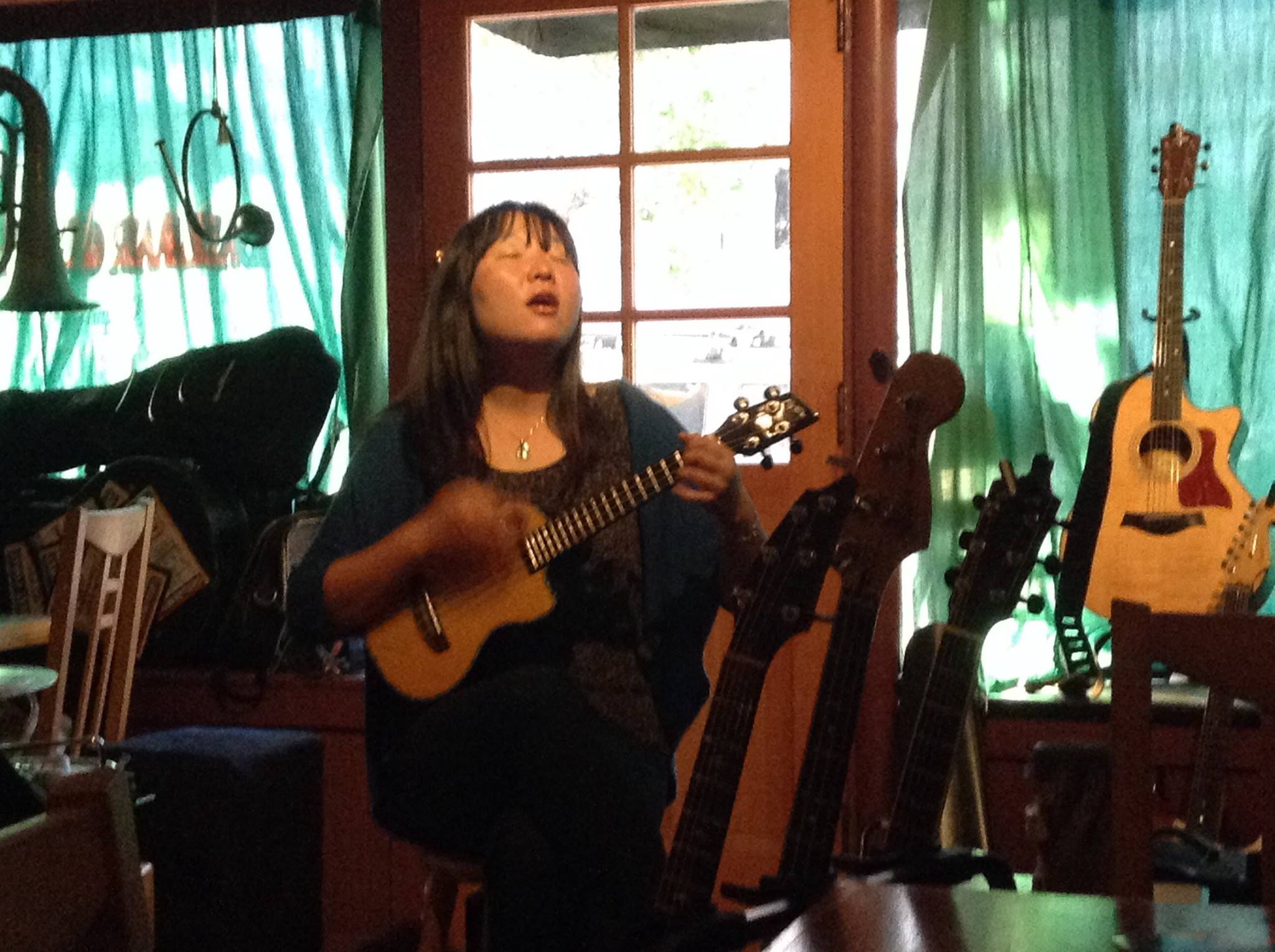 Lisa Chu
Bazaar Cafe | San Francisco, CA
"Hyejin Yu of Manjali Light performing original music."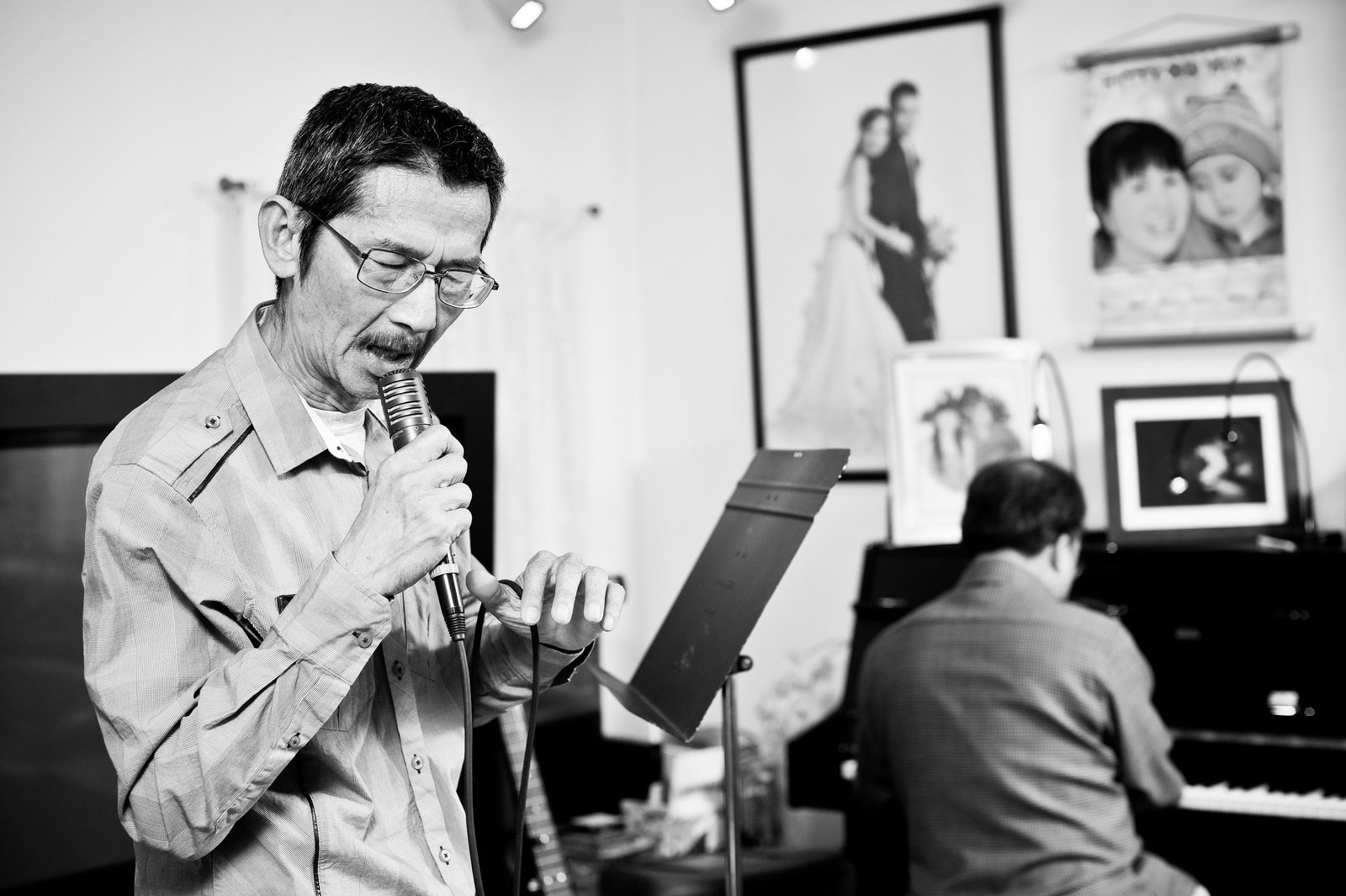 Kim Nguyen
Portland, OR
8:00pm: "Traditional Vietnamese Music – Xe Huynh came to the US from Vietnam in 1995. He's retired and spends time singing classical Vietnamese songs."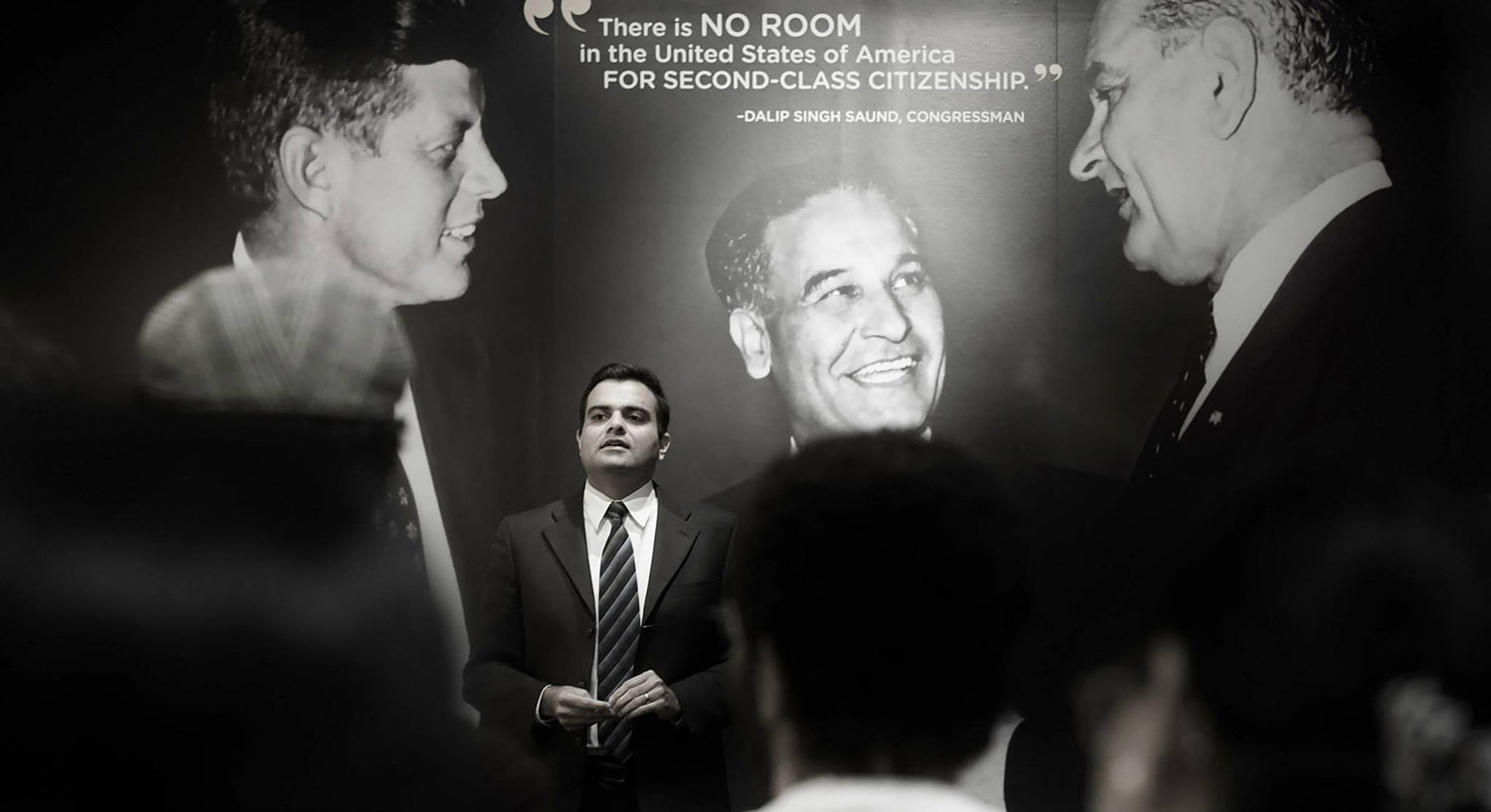 Shan Jalla
National Museum of Natural History | Washington, DC
Amit Kapoor of the South Asian Performing Arts Network & Institute (SAPAN) performs 'Living Beyond Bollywood' to a crowd attending the Smithsonian Asian Pacific American Center's 'Beyond Bollywood' exhibition.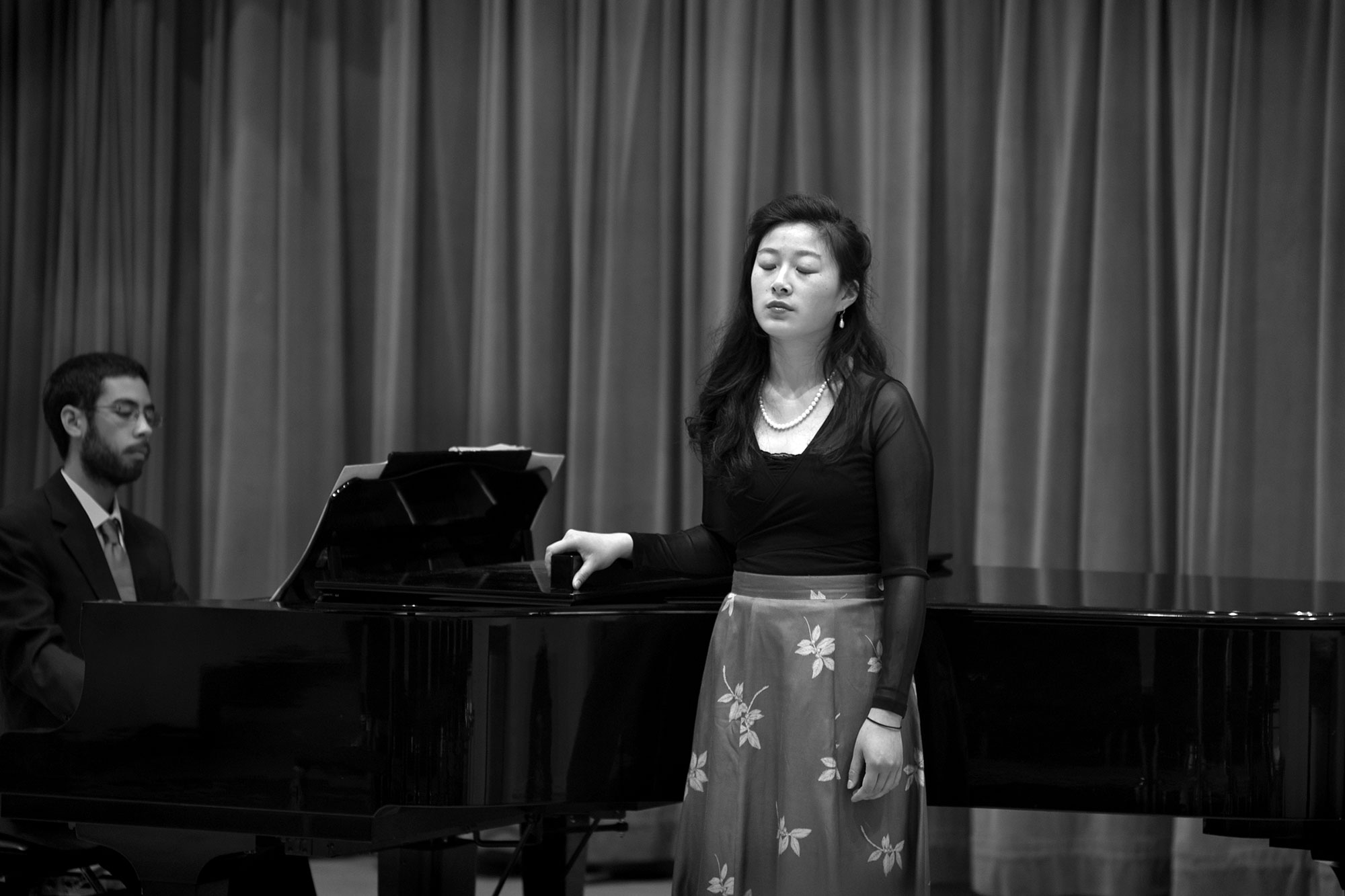 Abstrack
Santa Cruz, CA
"Saskia Lee, mezzo-soprano."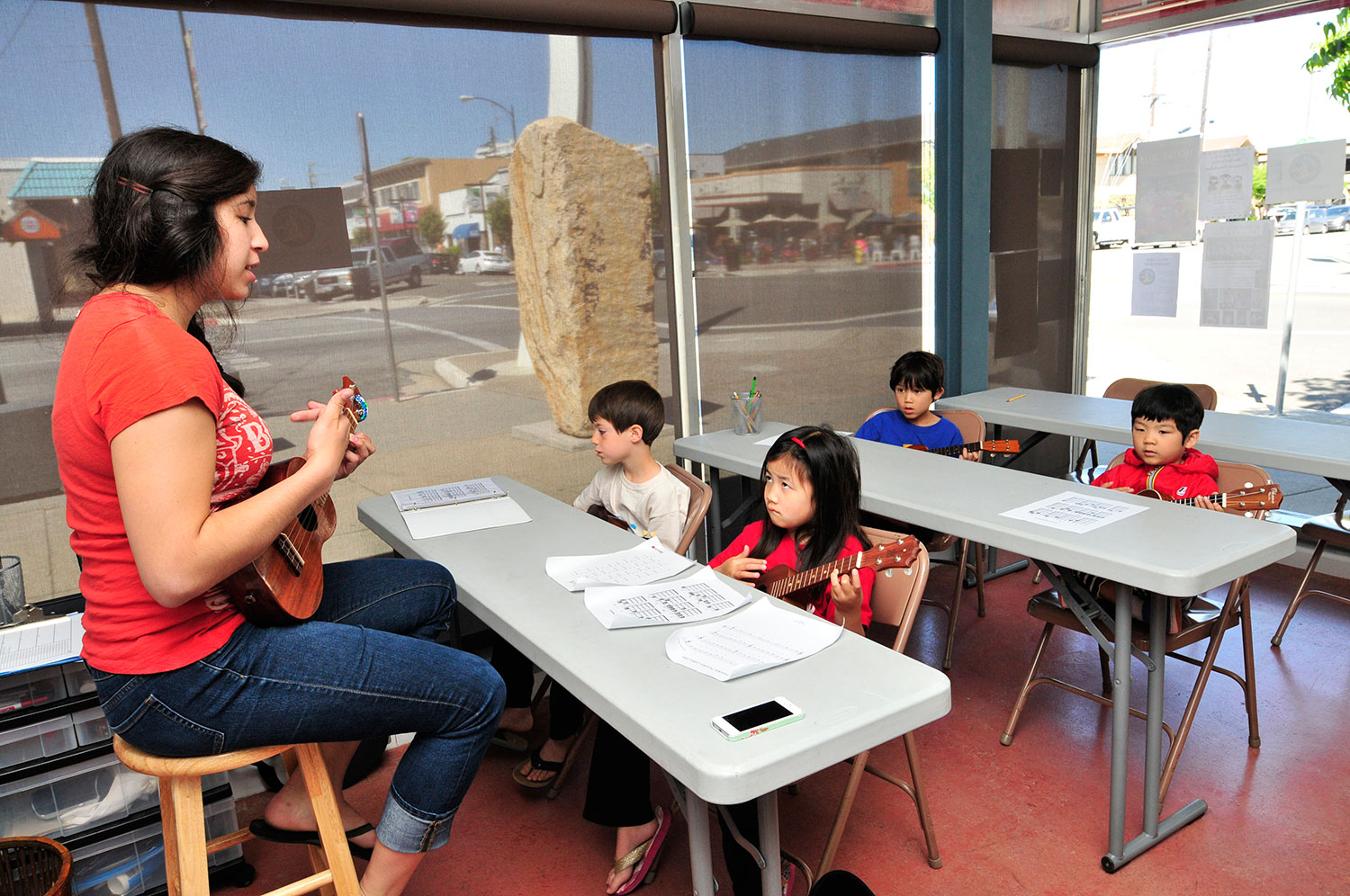 James Nagareda
Japantown | San Jose, CA
"Ukulele lessons at Ukulele Jams"
Jimmy Thong Tran
Hanoi, Vietnam
Anna Lizat
"Nobody is too young for #radicaleducation!! #babysitting"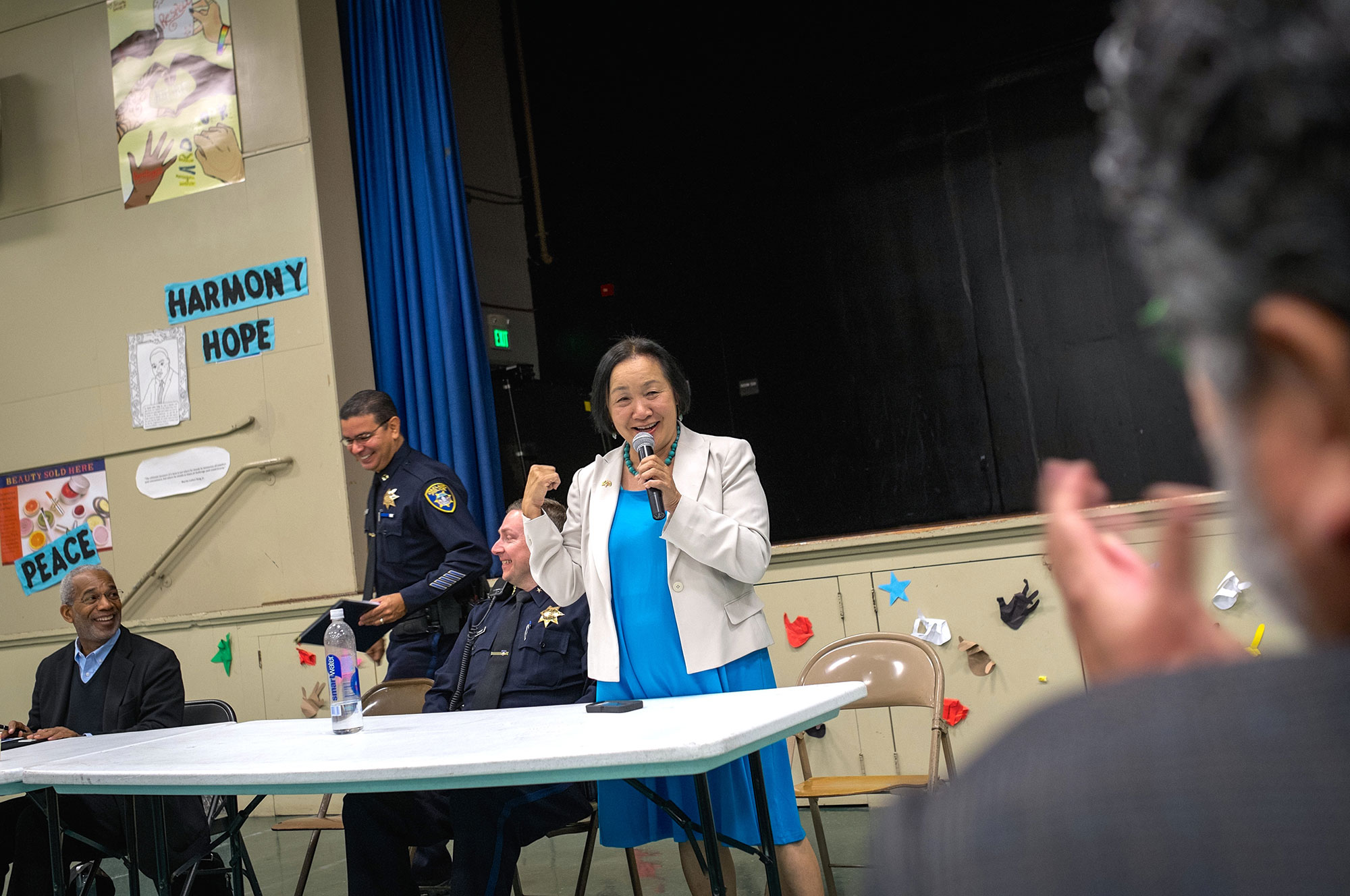 Rick Rocamora
Oakland, CA
"After serving many years on the Oakland School Board and City Council, in 2010 Jean Quan was elected the first Asian American woman mayor of a major US city. She led the city through the tough recession times and is now running for re-election."
Christen Marquez
Long Beach, CA
"Misi joined in his support of this effort to ensure that workers in Long Beach are paid fairly. The sign reads "I pledge" in Spanish and Tagalog."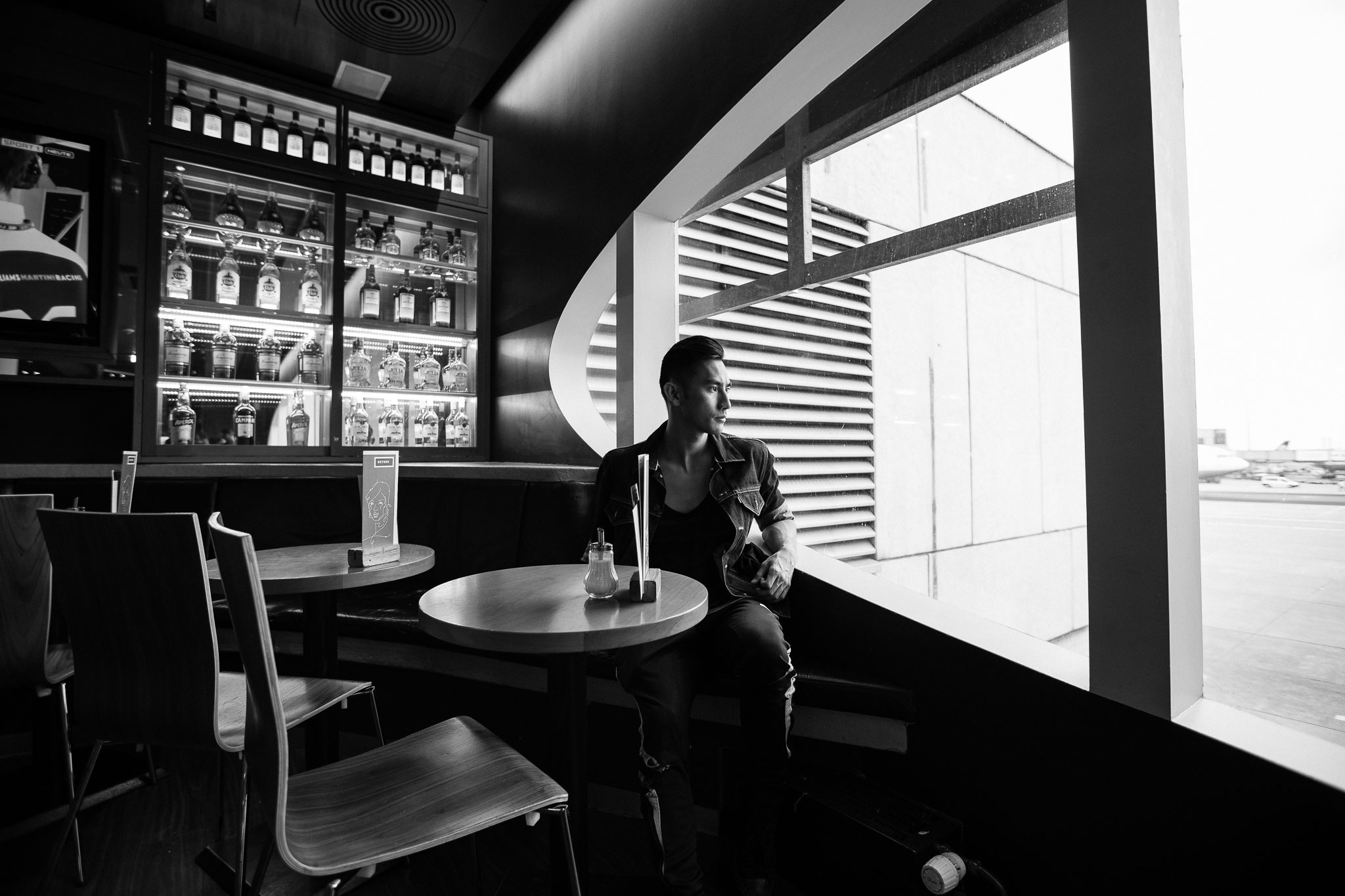 Binly Phounsiri
Frankfurt, Germany
"Calm Before the Storm – Flying from Frankfurt to Warsaw to compete in my first hip hop dance event in Europe."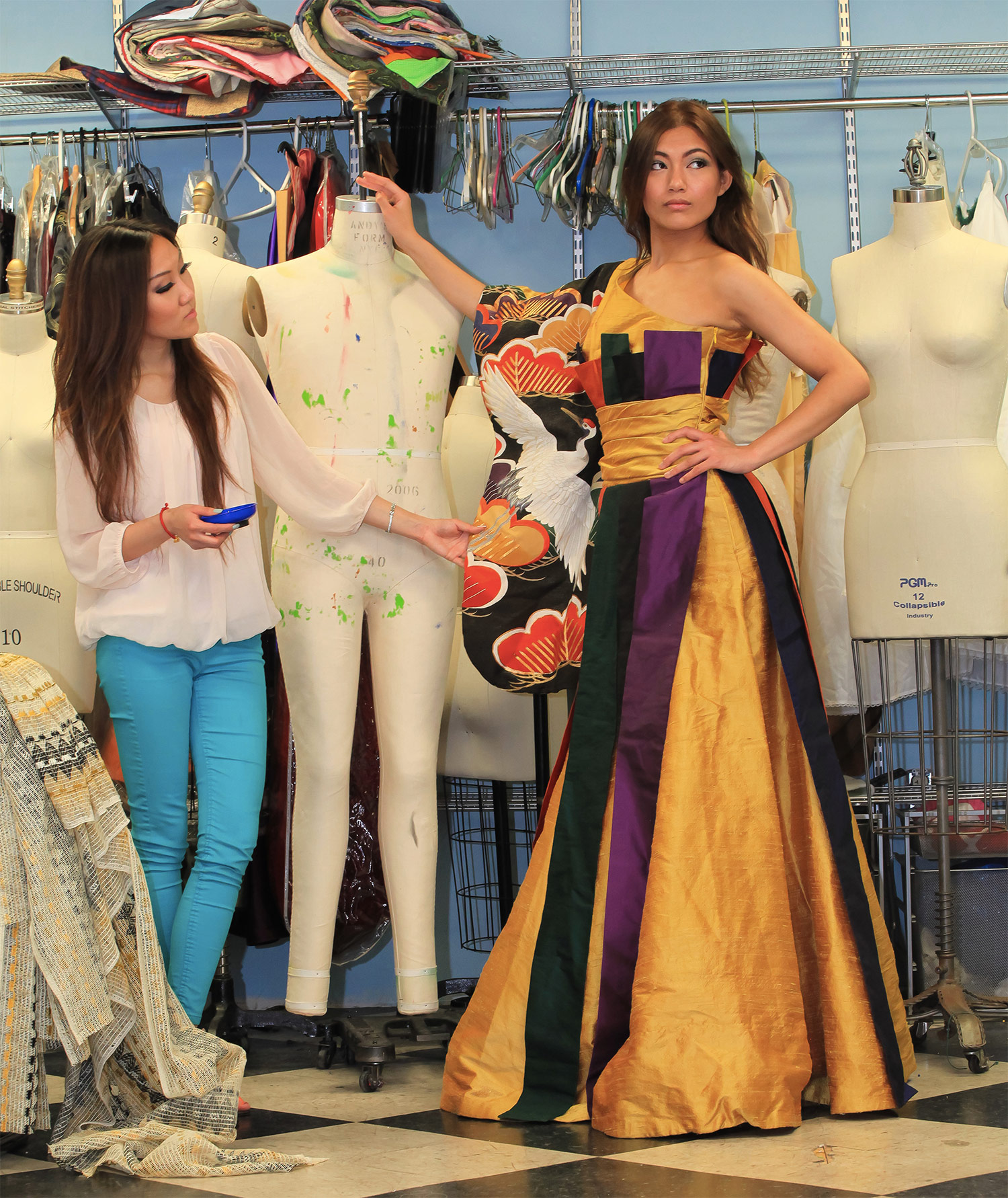 Todd Lee Photography
"High Fashion By Design – Candice Wu is one of New England's top emerging designers. She has shown her work at New York Fashion Week, Boston Fashion Week and StyleWeek Northeast."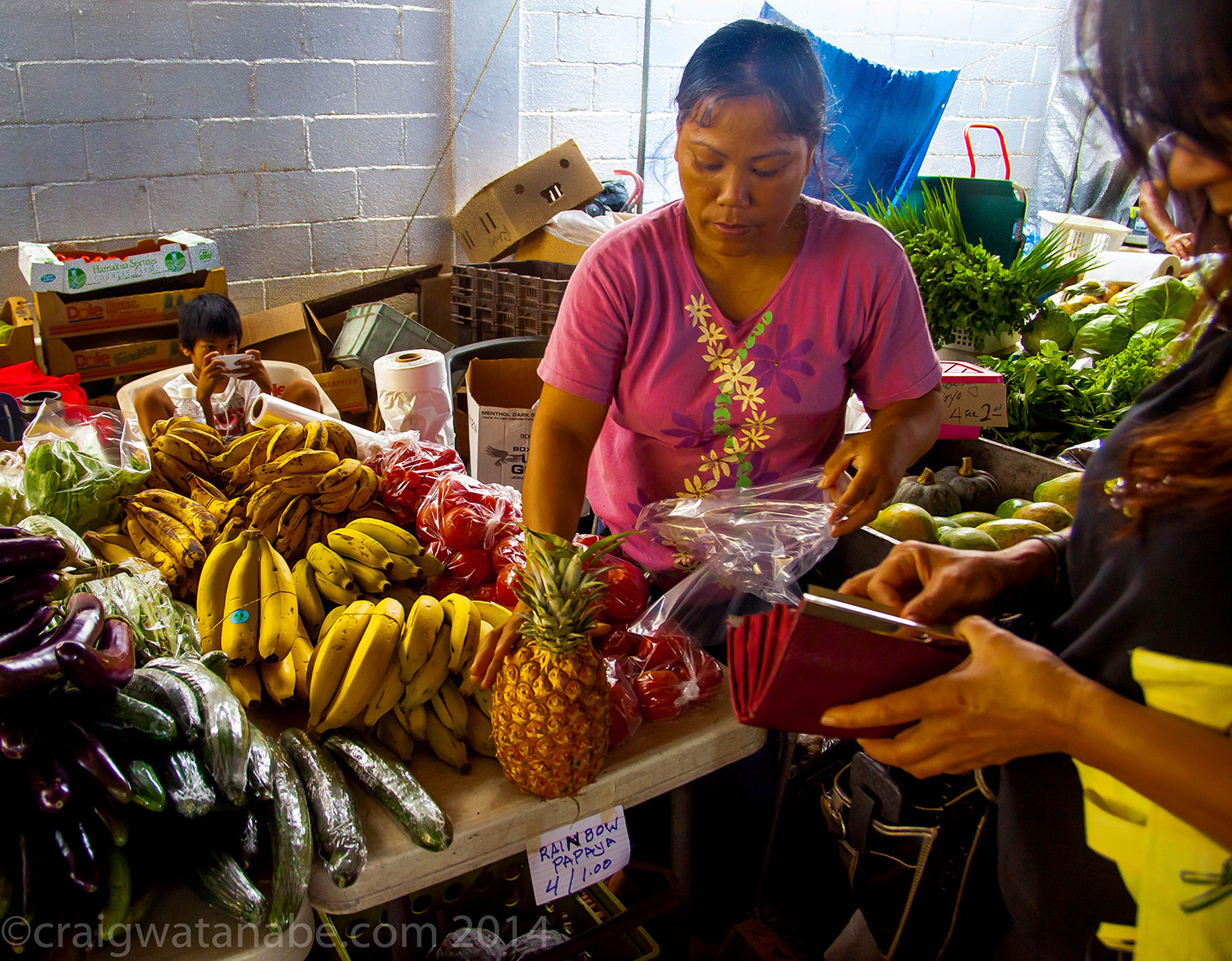 Craig Watanabe
Hilo, Hawaii
"Sweet Deal – A few dollars for juicy pineapple at Hilo Farmer's Market."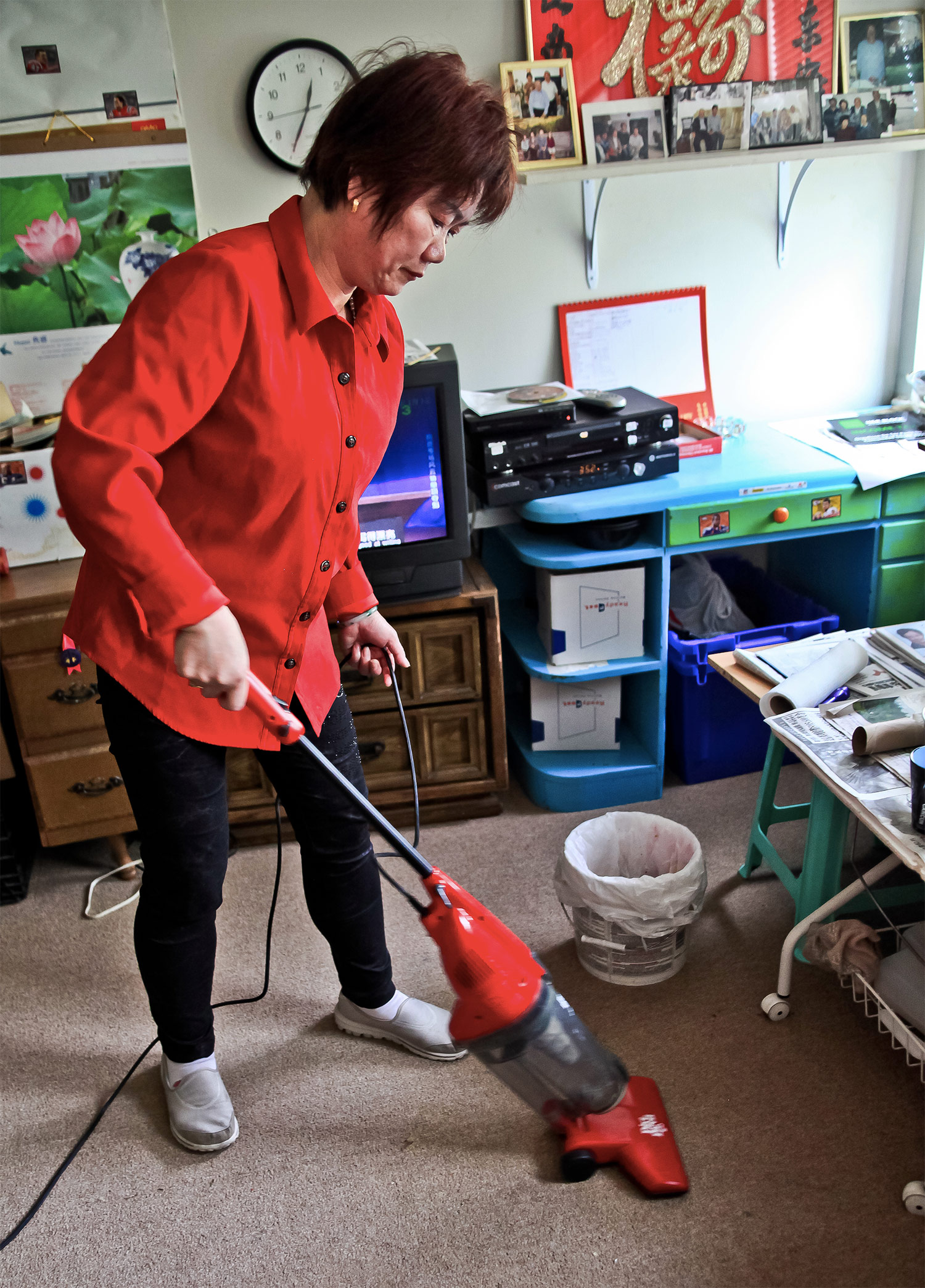 Todd Lee Photography
"She Works Hard for the Money – Tan is a Personal Care Attendant who visits clients who have a hard time doing household tasks but live in their own homes. She has to work jobs from three different agencies to make ends meet. She is paid $4-5 less than the local living wage; Tan is working with the Chinese Progressive Association to help push for better working conditions for PCAs."
Tracy Takano
Pacific Beach Hotel | Waikiki, HI
"Room Attendants at the Pacific Beach Hotel in Waikiki gathering before their shift. Workers at this hotel struggled for 10 years to get a union contract. Their fight resulted in a change in the hotel's management company and the respect and dignity that comes with union membership."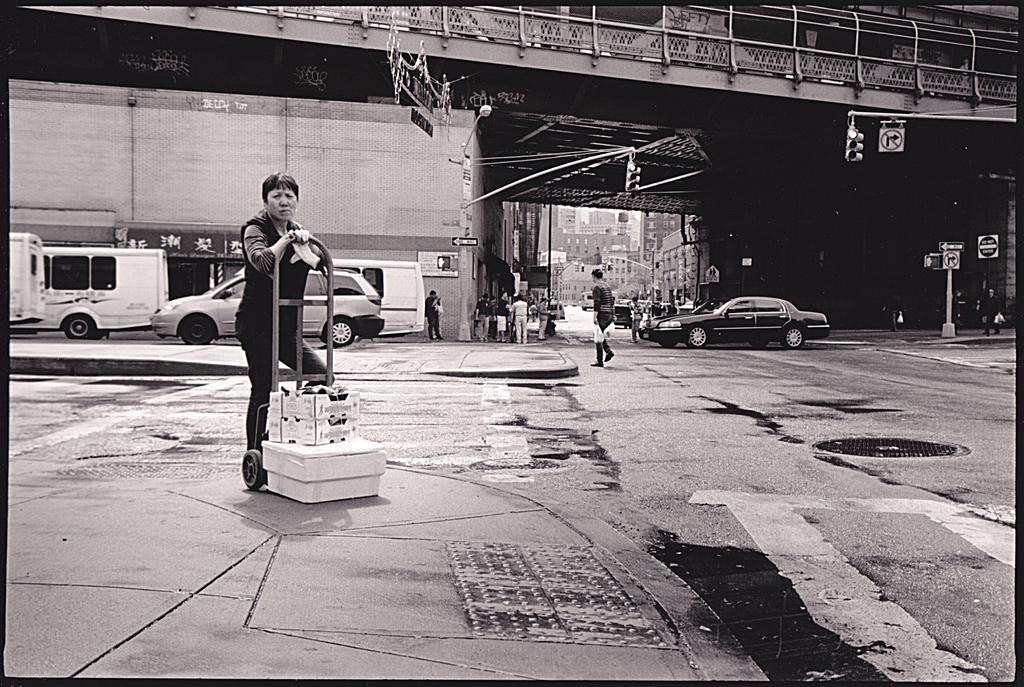 Edward Cheng
Chinatown | New York, NY
Spotlight Photographer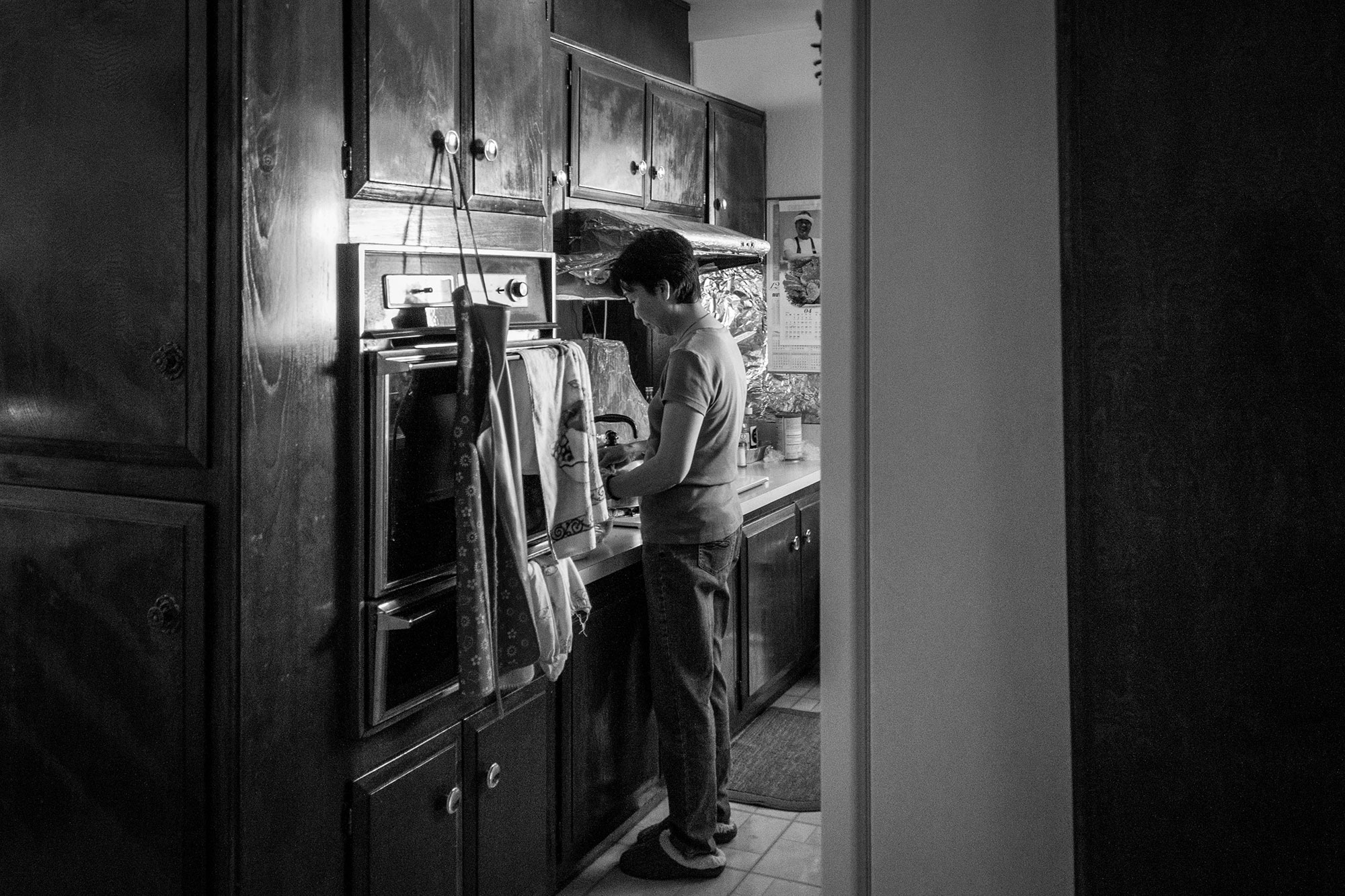 Lucy (嘉莉)
"Mom at Kitchen – No one spends as much time in there as my mom."
[hr]