Spotlight Photographer:
Rick Rocamora
Bay Area, CA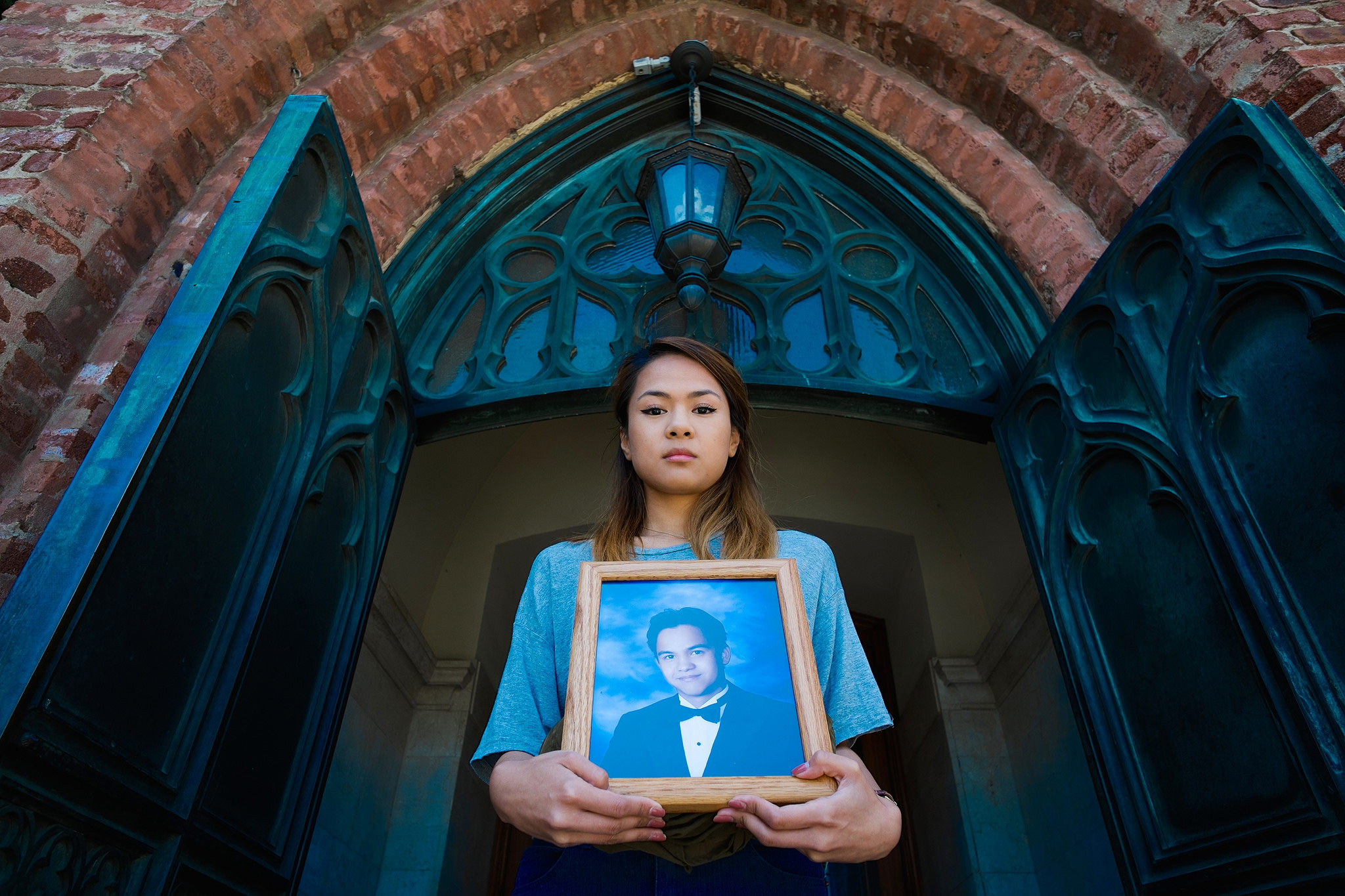 Sharmaine Guillermo, a 20 year old, holds a portrait of her brother Stephen Guillermo who was recently killed when he entered the wrong apartment after a night of drinking and partying.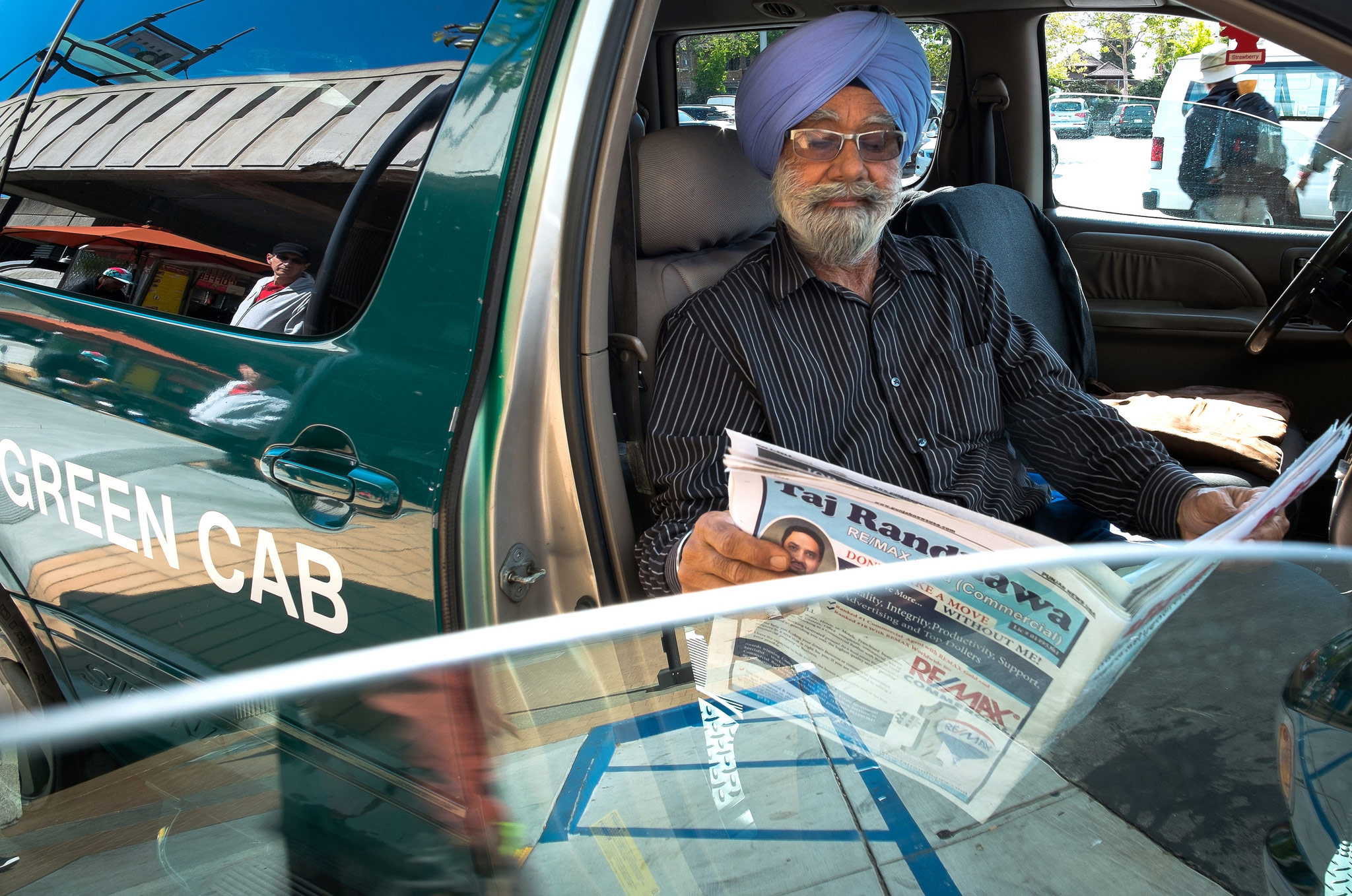 Taxi driver. Kamal Singh, 60 years old, has been driving taxicab in the East Bay for 10 years.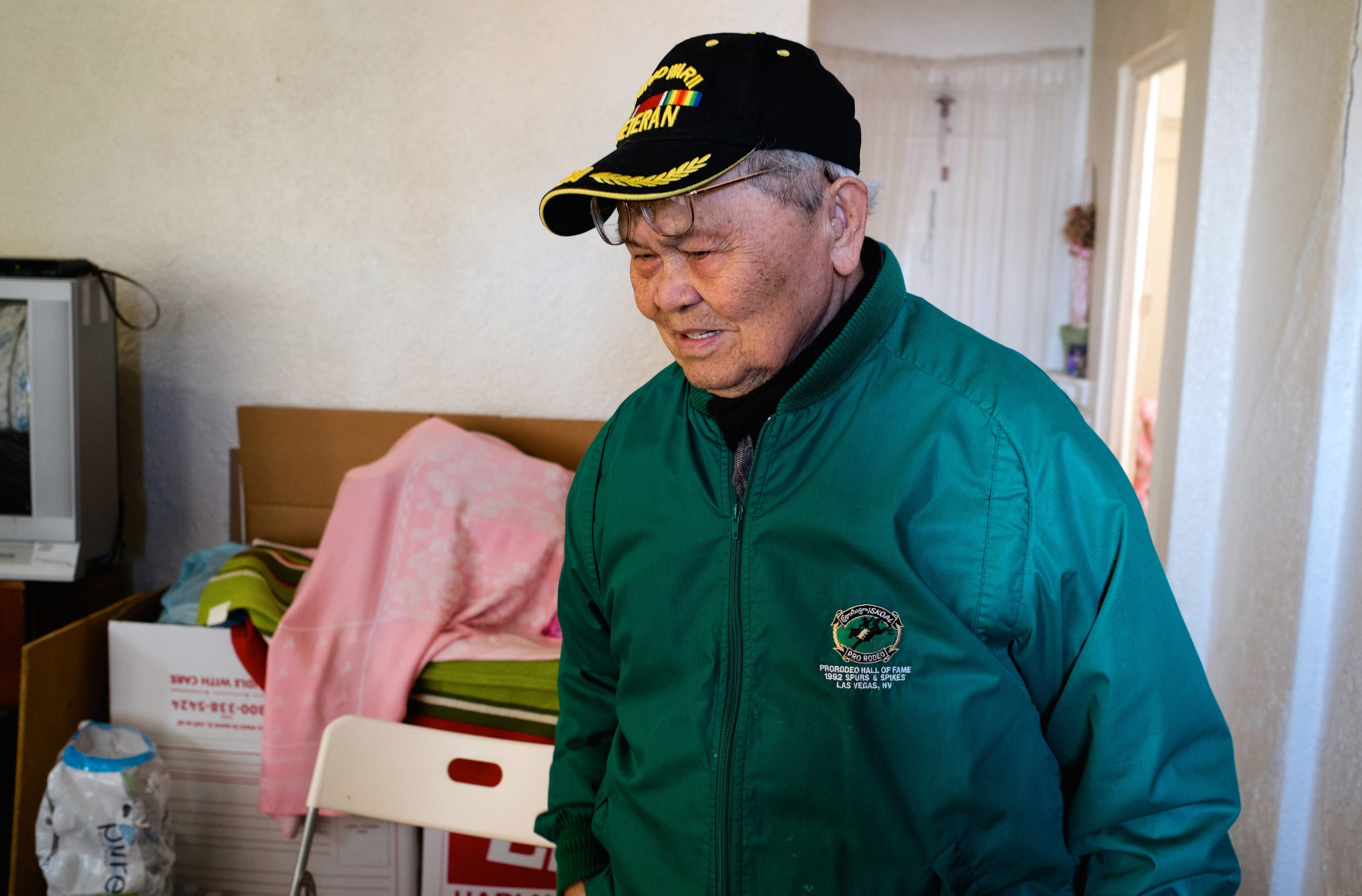 Filipino WWII Veteran. Lucio Dimaano, 93 year old WWII veteran in the house he is renting in San Francisco. After years of waiting, he now receiving disability compensation as a WWII veteran.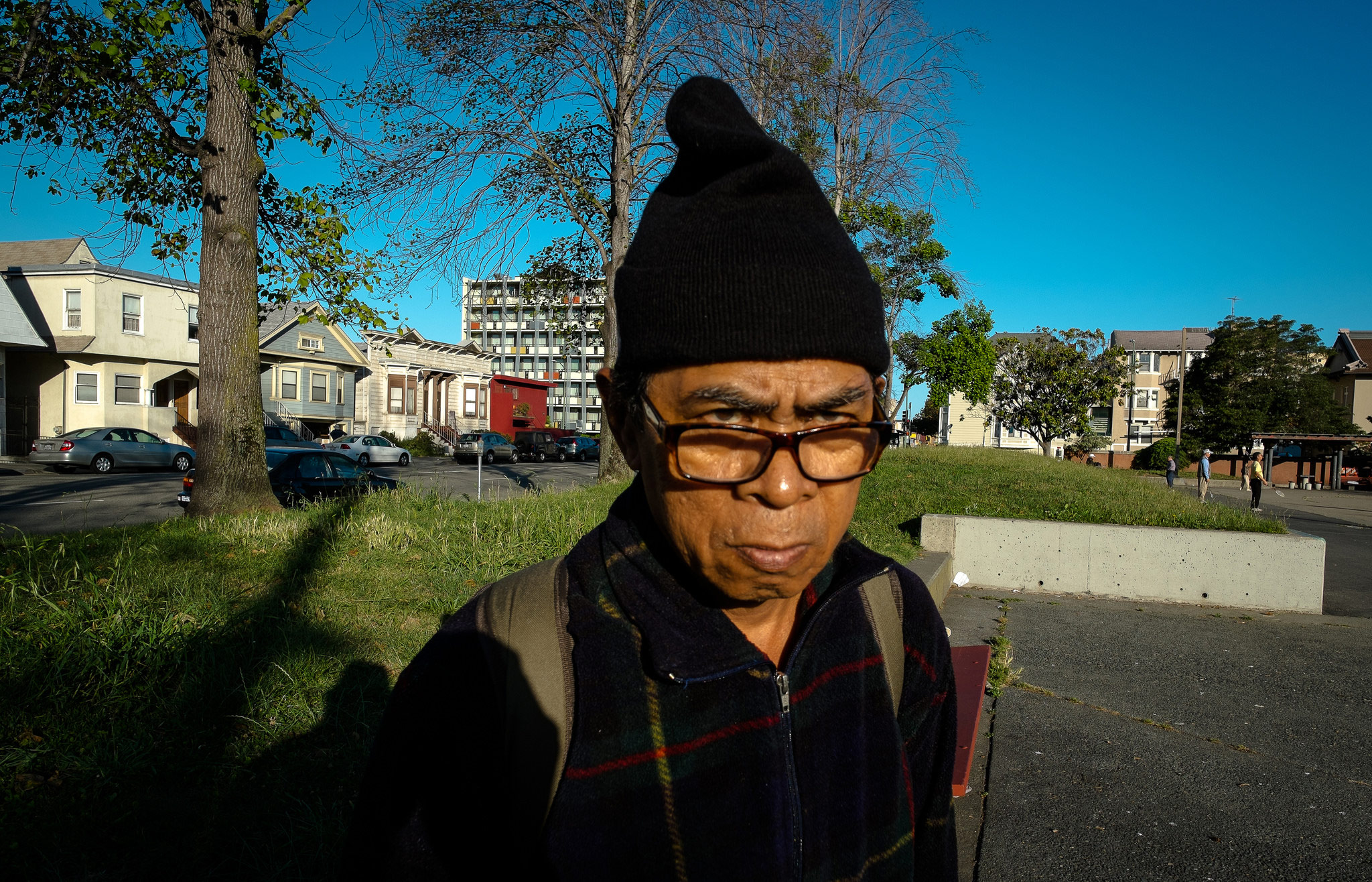 Homeless and unemployed, Jun Dimaya, 62, lost his job as a caregiver and now is homeless. He spends his day around Oakland, CA. A former military police originally from Cavite, Philippines.
Sgt. Tyman Small of the Oakland Police Dept. grew up eating Filipino food cooked by his grandmother Lorraine Nicolas.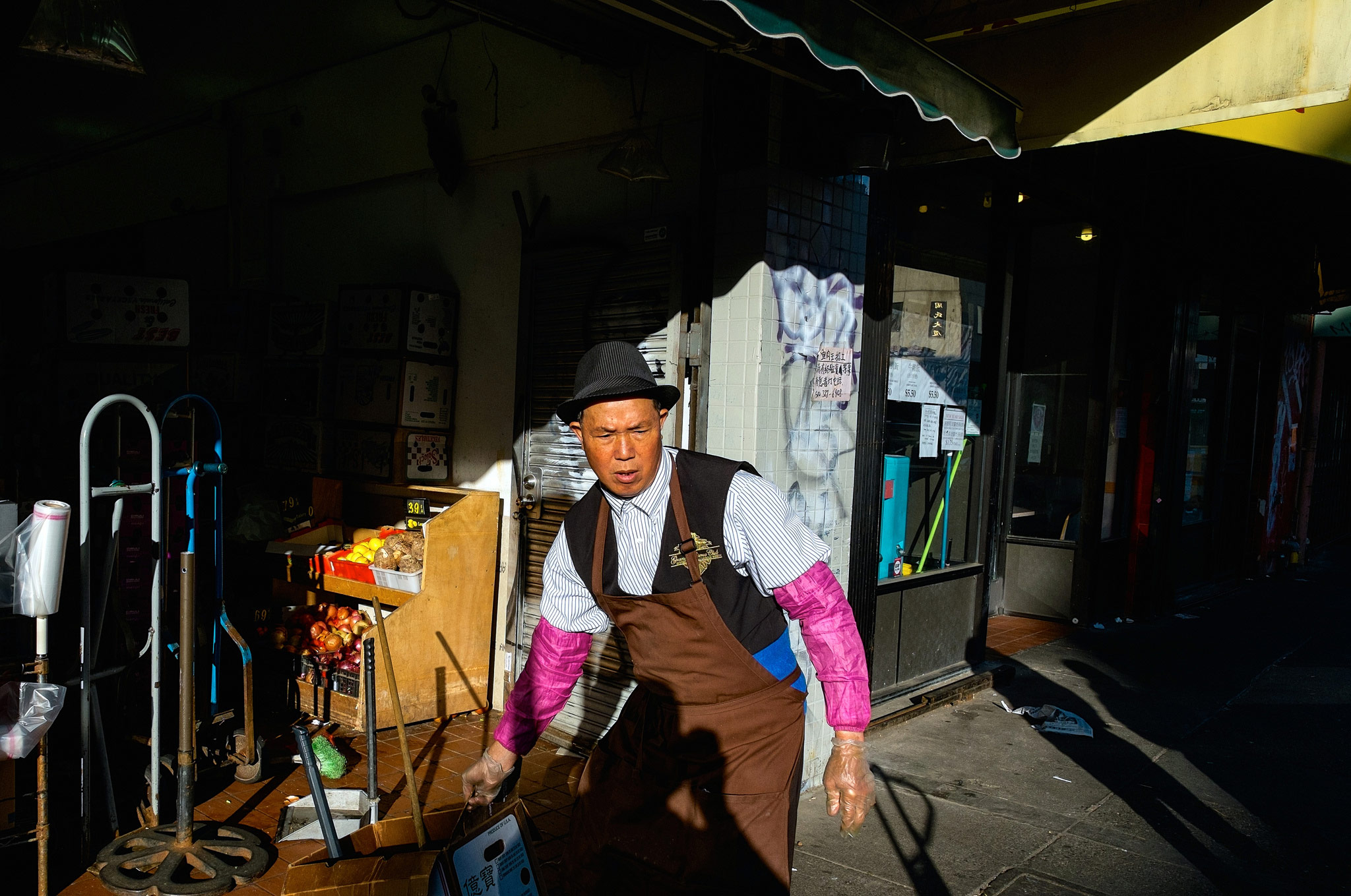 Early at work, a Chinese worker prepares the merchandise to be sold in a produce and meat market in Oakland, CA.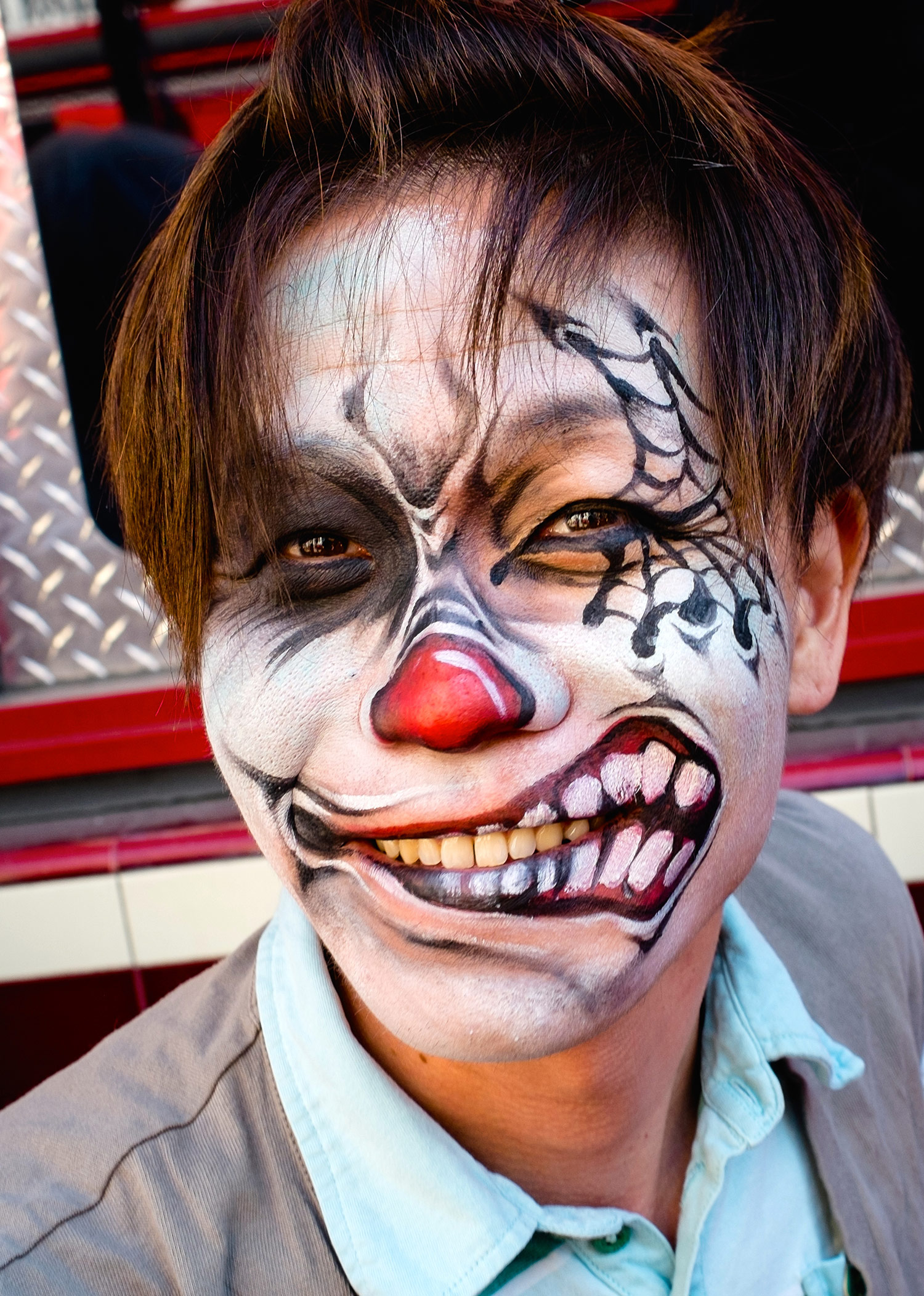 Hideaki Ichizawa, a talented face painter sporting a creation on his own face. He volunteered to paint faces of children during a fundraising event for Assembly member Rob Bonta, the only Filipino-American member of the California Assembly.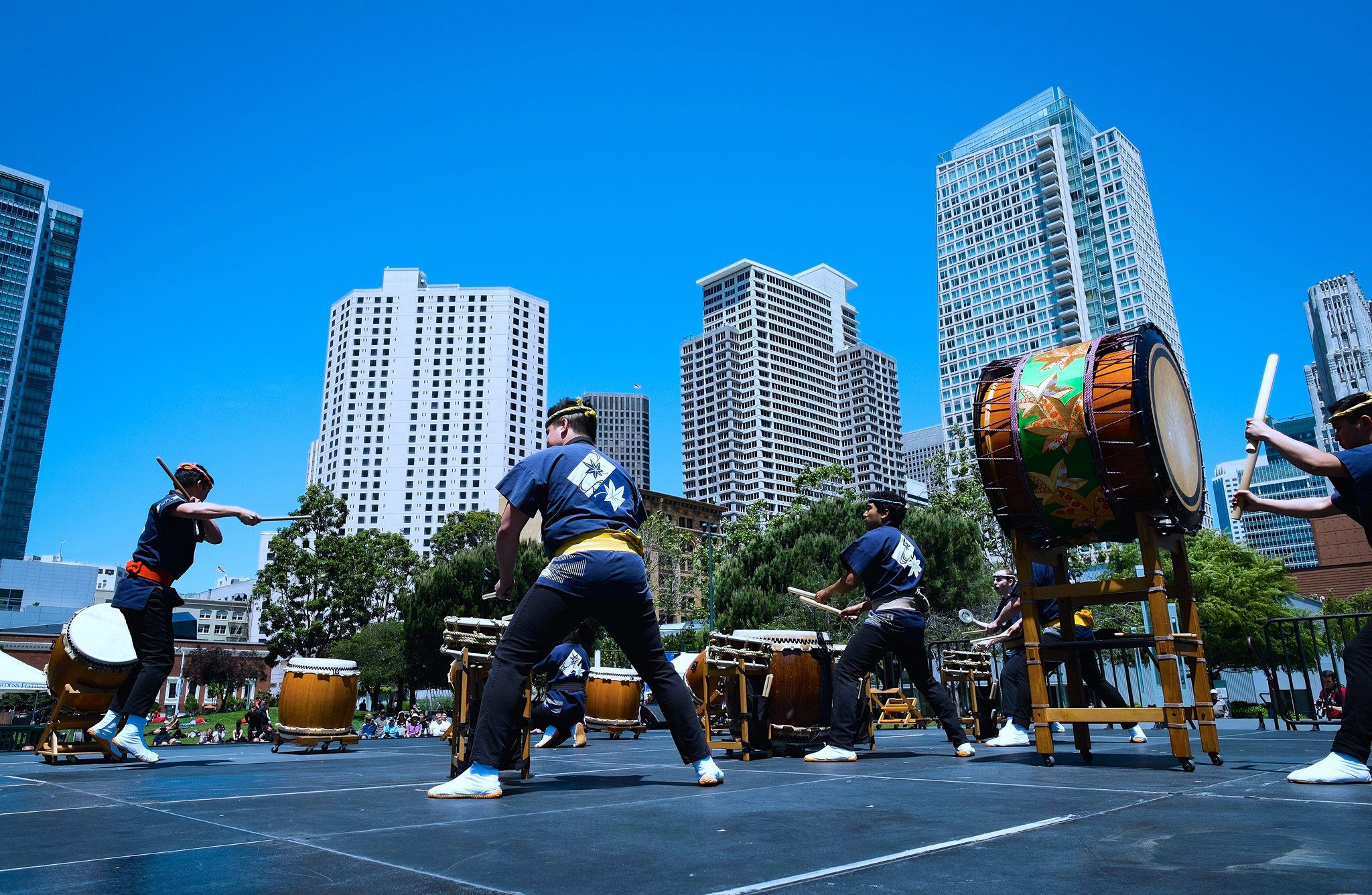 San Jose Taiko performed at the Annual Yerba Buena Summer Festival in San Francisco, May 10, 2014. San Jose Taiko was established in 1973 and celebrated their 40th Anniversary last year.
Tip the Flip. Mark Legaspi, 34 year old former manager of a strip club convinced his uncle to let him and his cousin operate a fast food Filipino place in his old deli restaurant.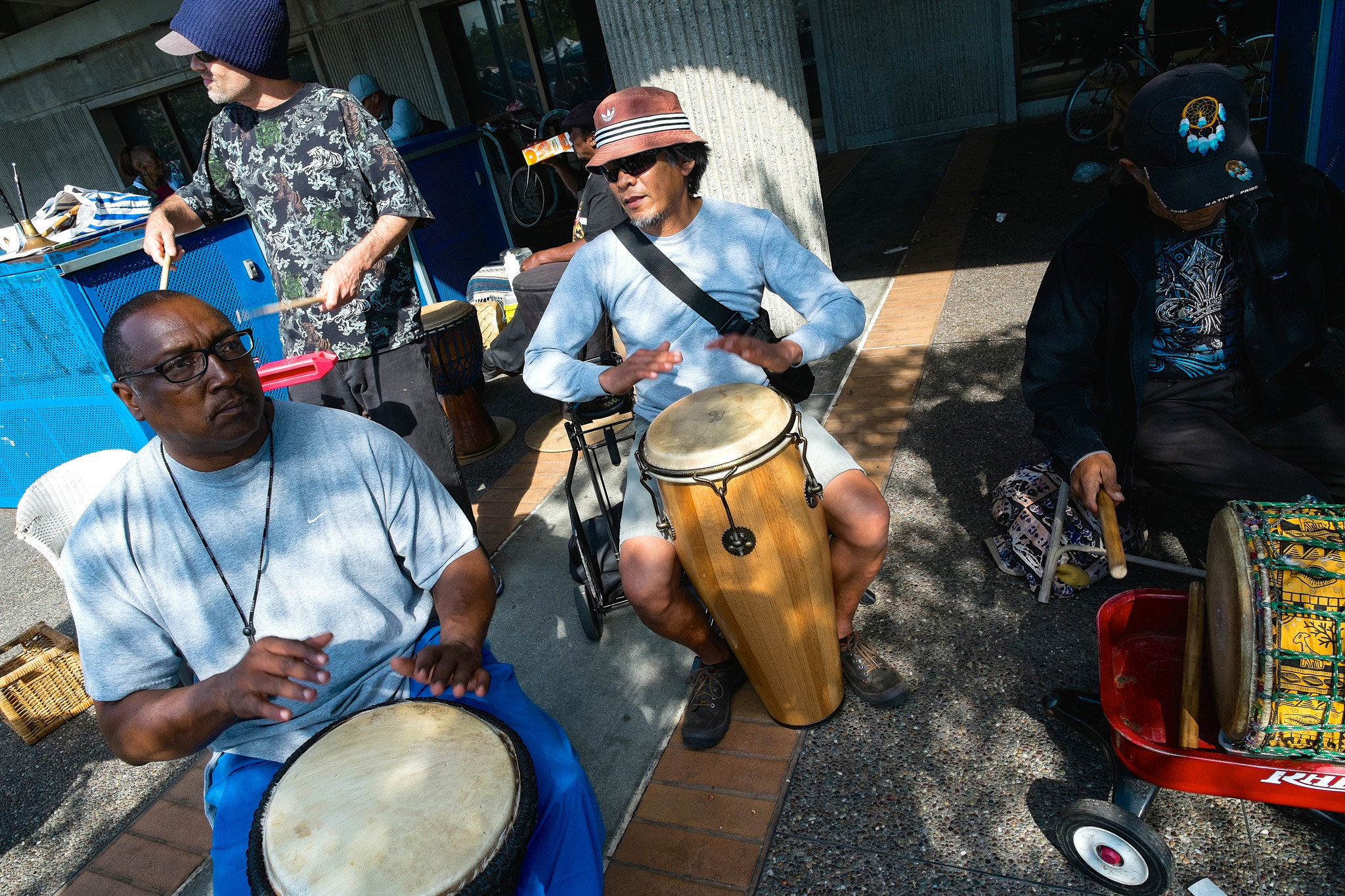 Conga player. Guy Collin Fuerte, 57 year old Hawaiian Filipino who had been playing Latin percussion for more than 20 years