07 Jul /

We're Better Than This: Young Readers' Edition: My Fight for the Future of Our Democracy by Elijah Cummings and Hilary Beard [in School Library Journal]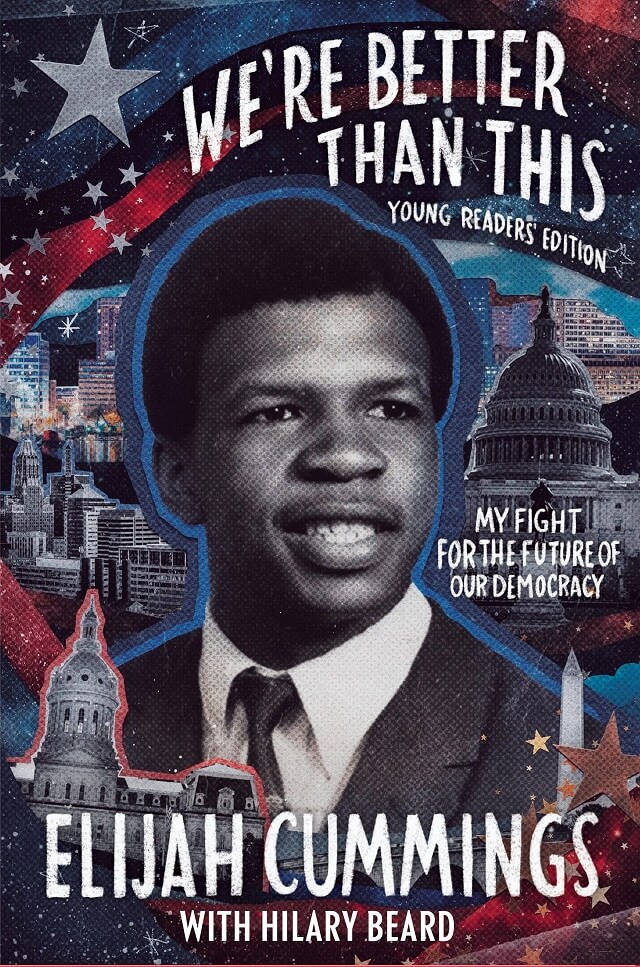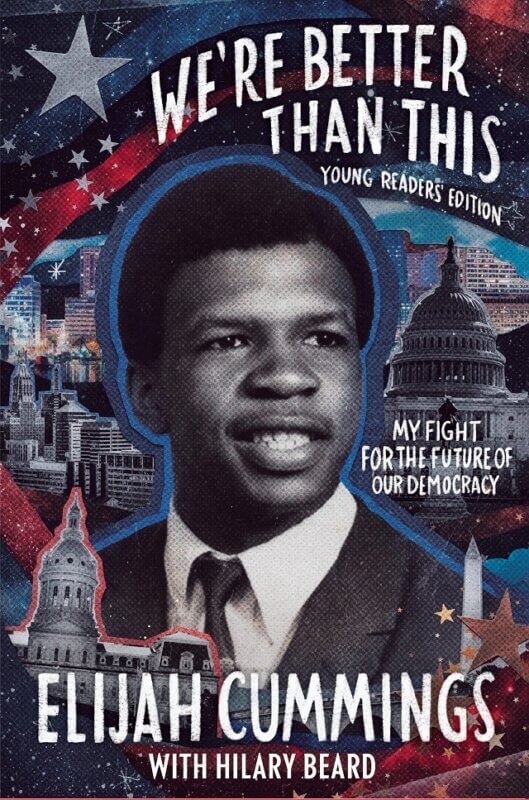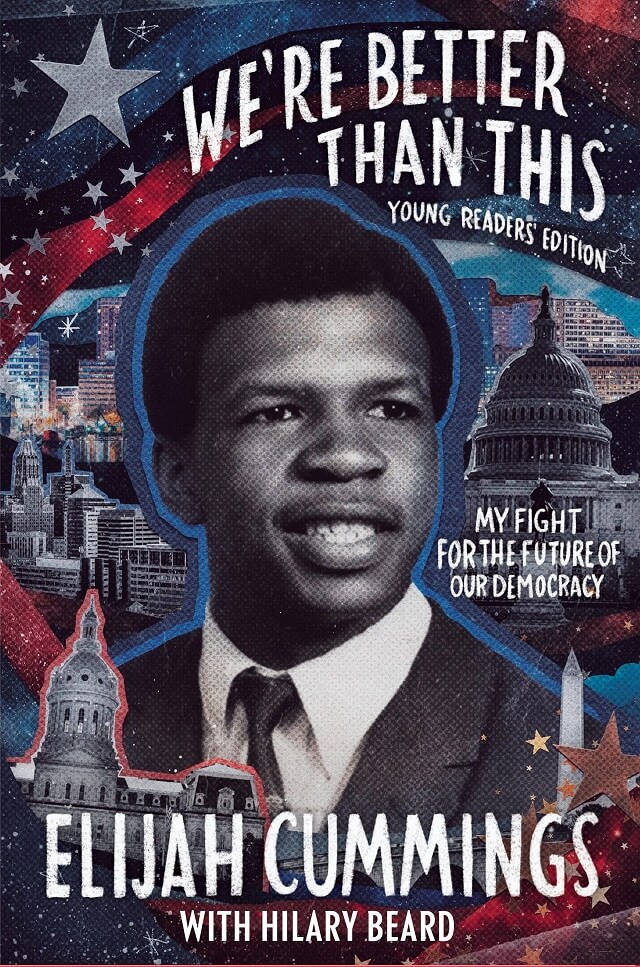 The adults got (mostly) Laurence Fishburne, but Adam Lazarre-White is distinctly the softer, better choice for younger listeners to get to know the late congressman in his own words.
Elijah Cummings was born to South Carolina sharecroppers who moved to Baltimore "looking for a better life." His modest childhood provided early lessons on combatting racism; in 1962, at 11, he helped integrate the neighborhood pool. He remained firmly grounded in his community, active at New Psalmist Baptist Church. He was a lawyer before being elected to the Maryland House of Delegates, then the U.S. House of Representatives. His honesty made him a target of the 45th U.S. president, but Cummings refused to demean himself.
At grave personal cost, he never stopped working for the people. Cummings's beloved widow, Maya ­Rockeymoore Cummings, joins Lazarre-White near book's end.
Verdict: Cummings's death in 2019 predated this memoir's publication, but Lazarre-White amplifies his resonating voice for justice.
Review: "22 Noteworthy Audiobook Adaptations of Young Readers Editions," School Library Journal, June 8, 2022
From the introduction: All the titles here are nonfiction; most feature difficult subjects including history, climate change, systemic racism. Some might ask, why expose younger readers to challenging, unpleasant, haunting truths? One of the featured writers, Hilary Beard, provides the consummate answer back in her introduction to The Burning:
"…the fact that something is upsetting to us doesn't mean that we should not engage it. Facing the truth empowers us to understand our self, our neighbors, and our world more accurately; to make appropriate choices and decisions; to heal the past and present and build a more promising future. Together."
Readers: Middle Grade, Young Adult
Published: 2021
By Audio, Black/African American, Memoir, Middle Grade Readers, Nonfiction, Repost, Young Adult Readers
in
Tags > BookDragon, Coming-of-age, Elijah Cummings, Family, Father/son relationship, Hilary Beard, Historical, Identity, Illness, Race/Racism, School Library Journal, We're Better Than This: Young Readers' Edition