19 Mar /

We Are the Ashes, We Are the Fire by Joy McCullough [in Booklist]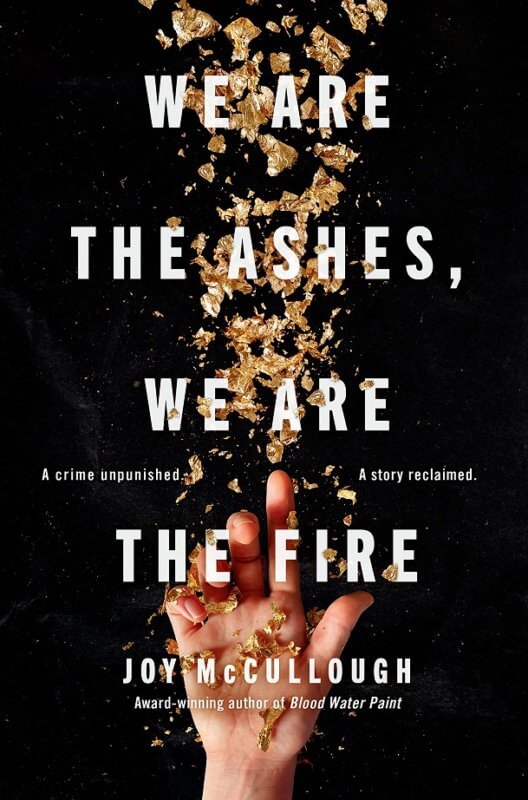 Invoking the shocking Chanel Miller case, Joy McCullough introduces a mixed Guatemalan/presumed-to-be-white family in which older daughter Elinor is brutally raped; although found guilty, the rapist is released for "time served." Despite best intentions, younger daughter Marianne's social justice-driven public outrage only causes further damage to her deeply suffering family. She finds solace in her lyrical writing, imagining the exploits of a medieval noblewoman who audaciously avenged sexual violence.
In a hybrid text – in this case, a story-in-verse inside a prose novel – audio distinction is essential, since the reader is without the benefit of visual cues that are immediately obvious on the page. Here, a dual-narration would have better served McCullough's layered text. Frankie Corzo is a favorite and capable narrator, but doesn't succeed in vocally distinguishing between the framing narrative set in contemporary Seattle and the 15th-century French swashbuckling epic-in-verse being composed and interwoven throughout.
Somewhere between the 15th and 21st centuries, the family must figure out how to begin to heal.
Review: "Media," Booklist, March 1, 2021
Readers: Young Adult
Published: 2021
By Audio, Fiction, Hapa/Mixed-race, Latina/o/x, Nonethnic-specific, Poetry, Repost, Verse Novel/Nonfiction, Young Adult Readers
in
Tags > BookDragon, Booklist, Family, Frankie Corzo, Friendship, Gender inequity, Identity, Joy McCullough, Mother/daughter relationship, Parent/child relationship, Sexual violence, Siblings, We Are the Ashes We Are the Fire