18 Jul /

Uncomfortable Conversations with a Black Boy by Emmanuel Acho [in School Library Journal]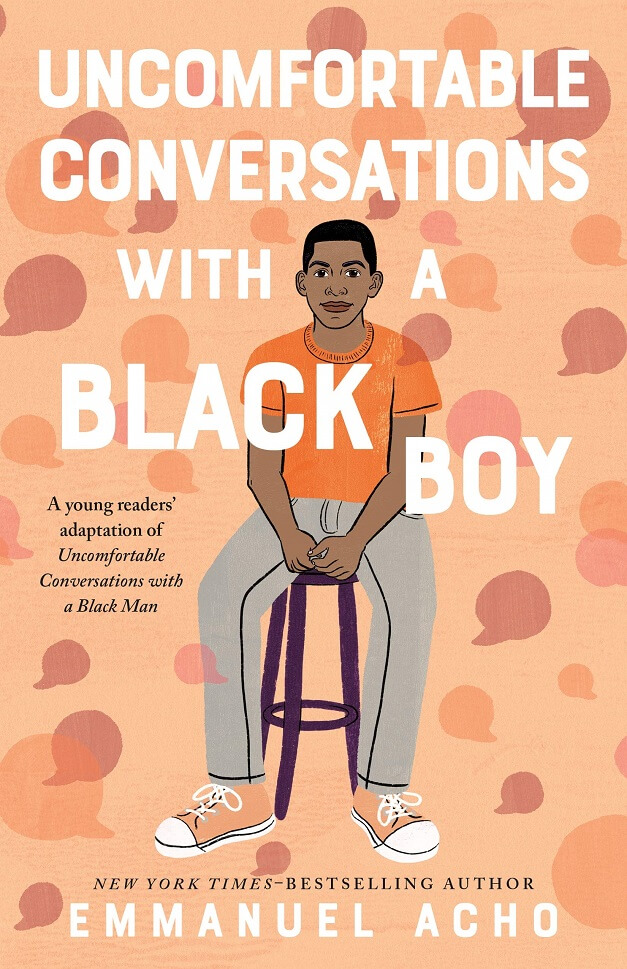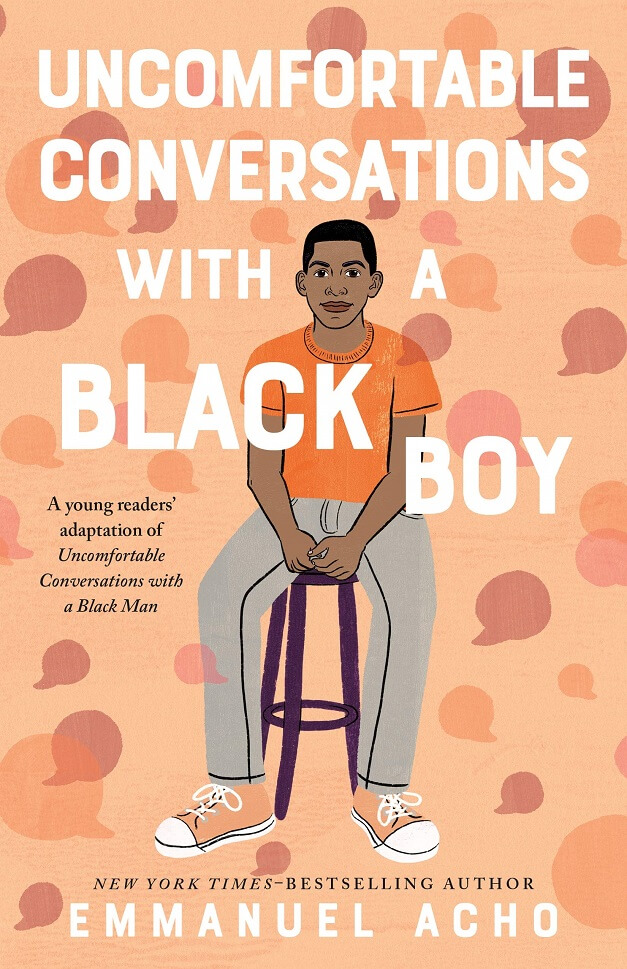 *STARRED REVIEW
For audiences familiar with the former NFL linebacker's viral YouTube series, Uncomfortable Conversations with a Black Man, or those who might have already listened to the Emmanuel Acho-narrated ­audiobook of the same title, be assured that Landon Woodson's performance in this young readers edition is just as affecting.
Divided into three parts – "Me and You," "Us and Them," "We" – Acho presents concise, thoughtful chapters that combine history, contemporary context, lessons and how-tos, even managing to acknowledge COVID-19 with "the longest-lasting pandemic in this country is a virus not of the body but of the mind, and it's called ­racism." He's got antidotes to share.
Youthful and energetic, Woodson effortlessly adapts from the solemnity of exposing the horrors of ­enslavement, from breaking down challenging concepts like implicit bias and ­cultural appropriation, to encouraging all the ways of allyship. ­
Verdict: ­Never ­pedantic, always heartening, ­Woodson is an excellent stand-in to amplify Acho's uncomfortable conversations.
Review: "22 Noteworthy Audiobook Adaptations of Young Readers Editions," School Library Journal, June 8, 2022
From the introduction: All the titles here are nonfiction; most feature difficult subjects including history, climate change, systemic racism. Some might ask, why expose younger readers to challenging, unpleasant, haunting truths? One of the featured writers, Hilary Beard, provides the consummate answer back in her introduction to The Burning:
"…the fact that something is upsetting to us doesn't mean that we should not engage it. Facing the truth empowers us to understand our self, our neighbors, and our world more accurately; to make appropriate choices and decisions; to heal the past and present and build a more promising future. Together."
Readers: Young Adult
Published: 2021