24 Feb /

Three Brothers: Memories of My Family by Yan Lianke, translated by Carlos Rojas [in Shelf Awareness]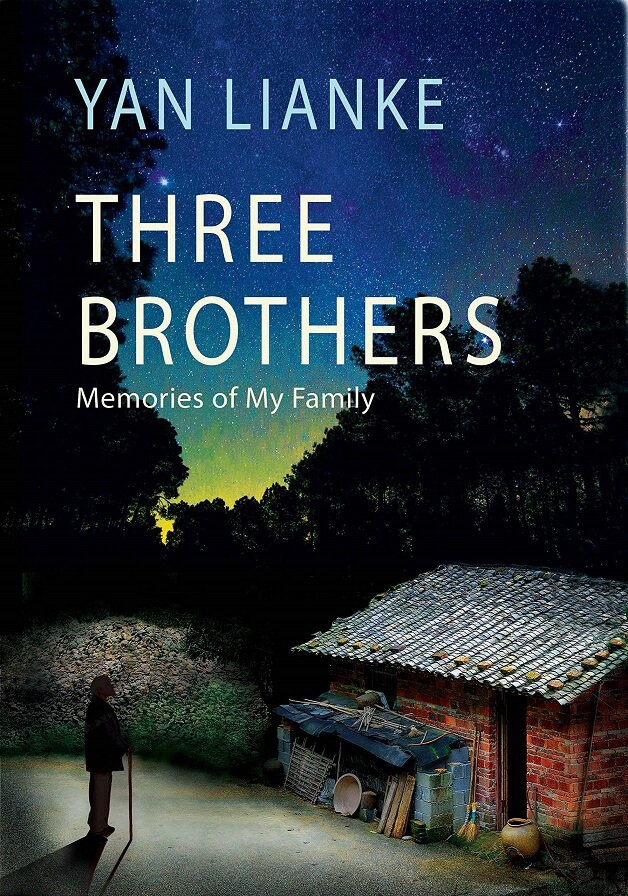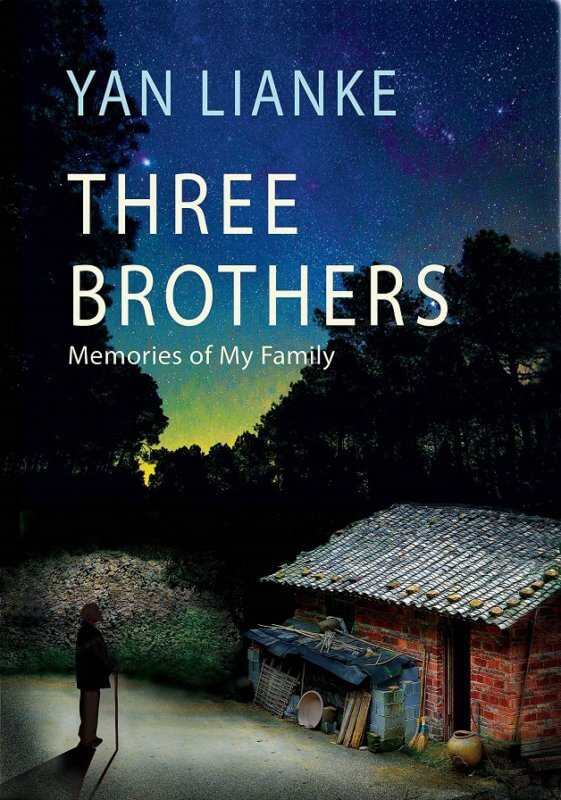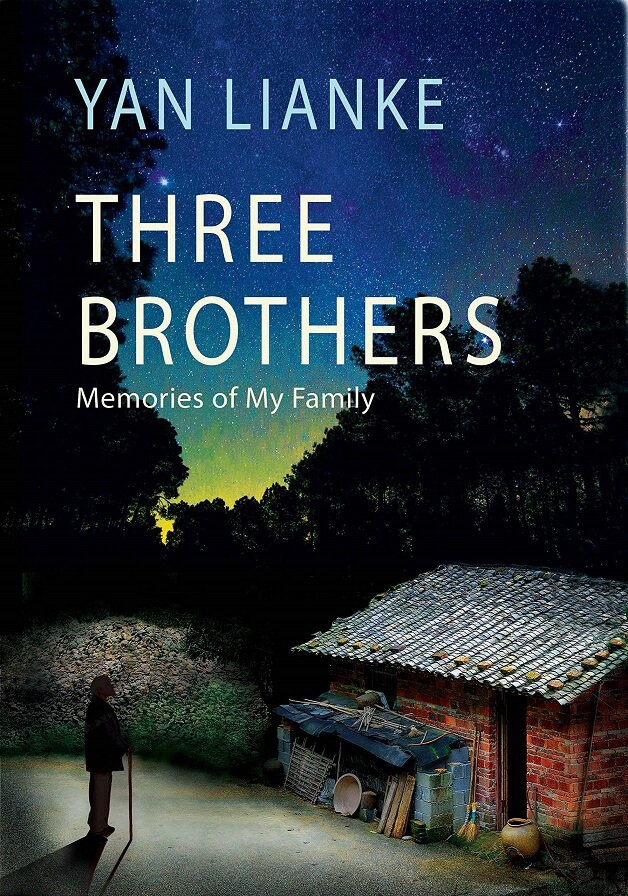 After decades of glimpsing autobiographical hints in his always intriguing, often surreal novels and short stories, Anglophone audiences get access to Yan Lianke's real life. Haunted by the passing of the men in his father's generation, Yan – one of China's most awarded, lauded authors – transforms his anguished loss into Three Brothers: Memories of My Family. At the burial of their last uncle in 2007, his sister prompted him, "Brother Lianke, you've written so many books, why don't you write one about our family?" Yan's decision to "absolutely… write something for them" becomes an "epiphany" about family bonds in life, unbreakable even in death. Duke University professor Carlos Rojas, who worked on Yan's previous four titles published in the U.S., returns as Yan's excellent translator.
Born in rural Song county in Henan Province, Yan survived a childhood of onerous deprivation during China's Cultural Revolution of the 1960s and '70s. Although his chronically ill sister's medical needs depleted the family's funds, causing hunger and demanding hard labor, Elder Sister's sickness also provided Yan the opportunity to share whatever she read, while mind-numbing work underscored his determination to seek opportunities beyond the village. And yet, "While I was growing up, virtually the only thing I didn't lack was a feeling of warmth and protection." Yan's father, prematurely dead at 58, managed to fulfill his life goal of providing a residence for each of his four children upon their marriage.
Yan's First Uncle was the next to die, albeit at a more reasonable 83. Supporting a family of eight children on almost nothing, First Uncle's regular distribution of candies and crackers to the village children remains a joy-inducing memory. Debilitated by a gambling addiction in later age, First Uncle never left the tiny plot of land he called home. "If only he hadn't had to spend the entire life trying to survive," Yan surmises. "If only he had learned how to read, his prospects would have been limitless." A generation ends with Fourth Uncle's death at 69, from whom Yan learns the difference between living – "enduring day after day" – and life – "a sense of richness, of progress, and the future."
Originally published in 2009 in China, the U.S. edition opens with a new preface essay, "The Home from Which I Walked Away," dated October 2018. Yan offers an overview of his writing career since joining the army at 20, from his inspiring discovery of Margaret Mitchell's Gone with the Wind to his first publications, the changing tides of acceptance and rejection of his work, and, finally, at age 60, being given permission by his long-suffering 85-year-old mother: "You should write whatever you want, just as long as you return every year to visit me and this home." Meandering through his past, Yan shows you can – and should – go home again.
Shelf Talker: After losing the last of the men of his father's generation, Yan Lianke intimately memorializes their admirable lives in Three Brothers.
Review: Shelf Awareness Pro, February 21, 2020
Readers: Adult
Published: 2009 (China), 2020 (United States)