21 Oct /

The Loophole by Naz Kutub [in School Library Journal]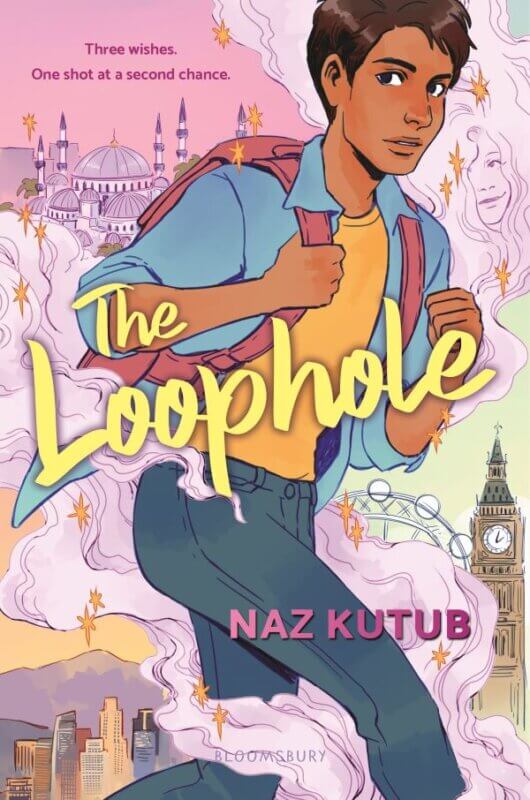 Naz Kutub commingles the preposterous and poignant, heightened with myths of lost love. Shawn K. Jain is a sensitive cipher, opening with Kutub's author's note that includes content warnings about abuse and expulsion, both of which happen to Sy, the 17-year-old Muslim Indian gay son of a homophobic father.
Sy's still mourning beloved Farouk's abandonment. Enter – rather, crash into the coffee shop window – Reggie, who, in exchange for a kind lending hand, offers Sy three wishes. A million-dollar deposit and an egg sandwich later, Sy's en route toward his true love.
Jain's focus is, of course, Sy, but he's equally affecting as Sy's smothering mother, sarcastic sister, and especially capricious Reggie. He affectingly shifts tone and cadence for Hamza and Delima's nested tale; Orpheus and Eurydice also make brief appearances.
Verdict: Kutub's debut occasionally turns bewildering with excessive narrative prongs, but Jain adroitly guides readers through.
Review: "22 Audiobooks Inspired by Fairy Tales and Mythology," School Library Journal, August 29, 2022
From the introduction: For the latest audio roundup, we turn to titles inspired by fairy tales and mythology, each published in 2022. Rewriting, adapting, subverting the familiar has long been a popular literary trope – who can argue with universal appeal? Cinderella, especially, continues to be an evergreen favorite, appearing in multiple stories, often in surprising permutations. Read (and listen) on!
Readers: Young Adult
Published: 2022
By Audio, Fiction, Indian American, Repost, South Asian American, Young Adult Readers
in
Tags > BookDragon, Father/son relationship, Folklore/Legend/Myth, Friendship, Identity, LGBTQIA+, Loophole, Love, Mystery, Naz Kutub, Parent/child relationship, Religious differences, School Library Journal, Shawn K. Jain, Siblings, Travel