14 Aug /

The Cartographers by Peng Shepherd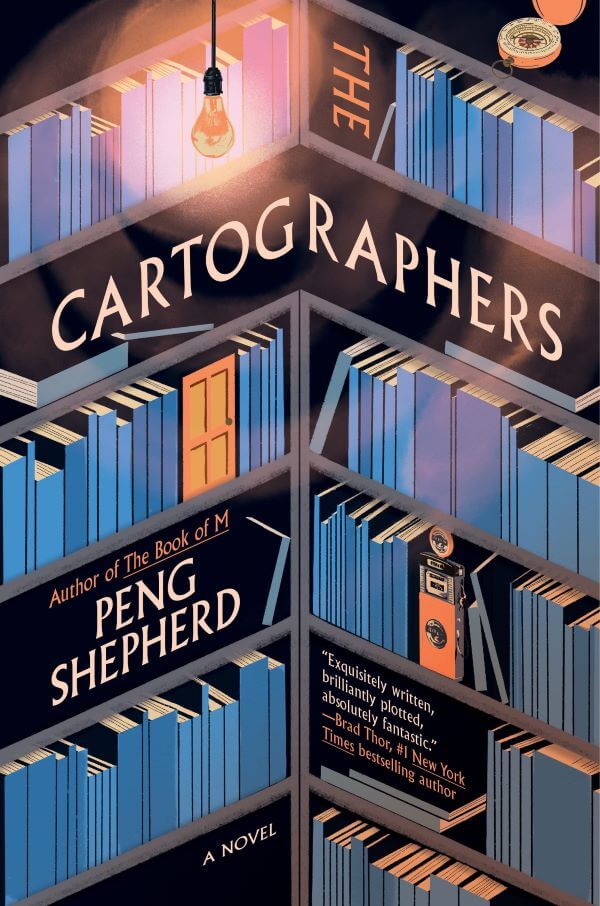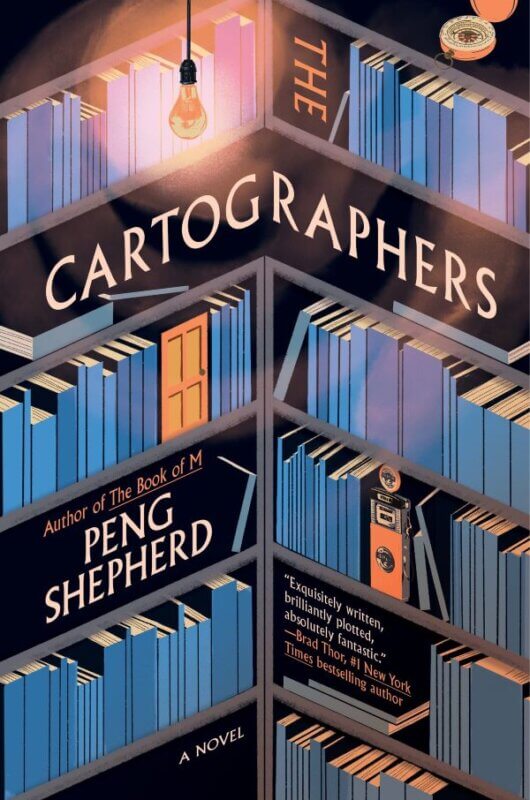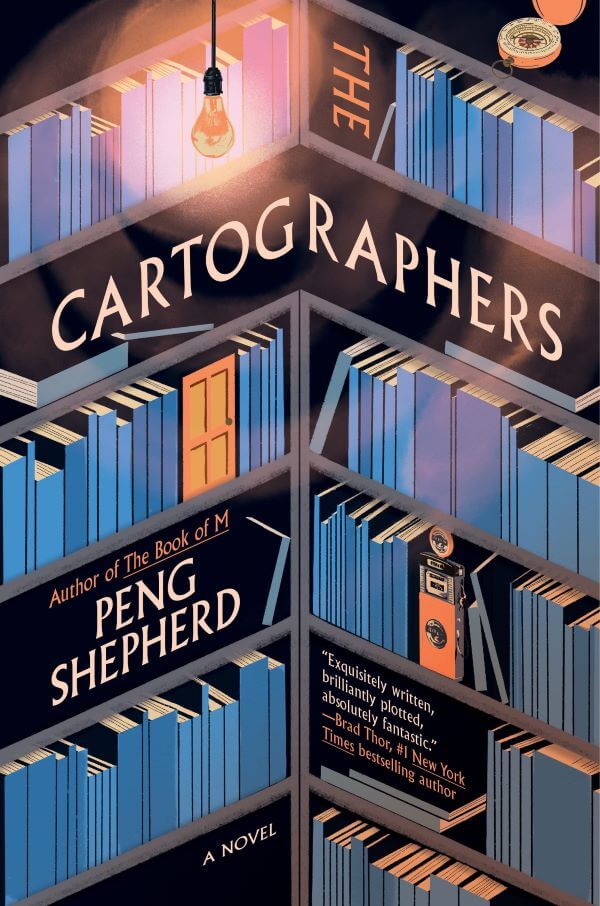 Nell Young, former New York Public Library cartography scholar, is summoned back to the hallowed Map Division when her director father is found dead in his office. Seven years ago, he ignominiously fired her over the Junk Box Incident and she's hasn't seen him since. Suspecting foul play, Nell ferrets out the estranged Cartographers who each reveal their own stories.
Audio could have been an enhancement, but lazy producers win (again). Emily Woo Zeller's unnecessarily frantic signature style controls the majority of the performance. As the individual cartographers take the mic, all semblance of consistency disappears between Zeller's characterization and that of the individual narrators. Anxious Ramona via Zeller bears no resemblance to Nancy Wu's more dignified presentation.
Eve via Karen Chilton reads "Romi" as Rahmy while the rest of the cast agree on Roamy. Brittany Pressley as Tamara out-impassions even Zeller. The men fare better: Ron Butler convinces as cheating Francis, Neil Hellegers is desperately gentle as Bear, Jason Culp embodies a poignant Daniel.
Listeners willing to endure 14 hours of serviceable-enough for the not-so-subtle reveal likely won't be disappointed.
Readers: Adult
Published: 2022
By Adult Readers, Audio, Chinese American, Fiction, Nonethnic-specific, Repost
in
Tags > Betrayal, BookDragon, Brittany Pressley, Cartographers, Death, Emily Woo Zeller, Friendship, Jason Culp, Karen Chilton, Love, Mother/daughter relationship, Murder, Mystery, Nancy Wu, Neil Hellegers, Parent/child relationship, Peng Shepherd, Ron Butler, Speculative/Fantasy