17 Nov /

Shadow by Suzy Lee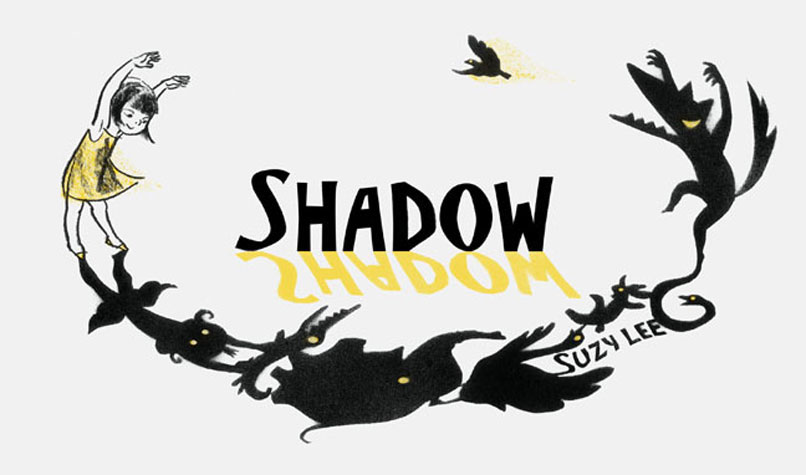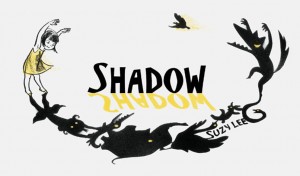 Here's unforgettable testimony to the endless possibilities of childhood imagination, brought to the page by the phenomenally inventive Korean-born, Singapore-based Suzy Lee.
Surrounded by the usual basement detritus, a little girl climbs on top of two boxes, eating her apple with a mischievous little half-grin on her adorable face, and with literally a single 'click' of a lightbulb (!) brings an imaginative adventure to life. To 'read' Lee's latest book is a creative free-for-all: 'reality' seems to exist on one side – boots with separating soles, a box of tools, a vacuum cleaner  – while the excitement of a world beyond comes to life in shadows … the hose becomes a hissing snake, the vacuum cleaner sprouts giant flowers, and the airborne little girl grows fangs of her own …
Lee's simple pages of black and white, with splashes of golden yellow, amplify the message that imagination has no limits. Until she's called for dinner, the little girl's adventures multiply and grow until they literally take over the full double-page spread; the real and imagined worlds come together in a moment of sweet empathy, then gleefully bursts with utter joy.
In our overstimulated, overtechnical, overprogrammed lives (what are we doing to our children??!!), Lee provides an unforgettable, necessary reminder that what we really need most to be happy is just our imagination.
As a Luddite, might I also add that Lane Smith's recent It's a Book (which has a totally different energy) makes for a perfect companion to Shadow, as well …
Readers: Children
Published: 2010