25 Mar /

Serena Singh Flips the Script by Sonya Lalli [in Booklist]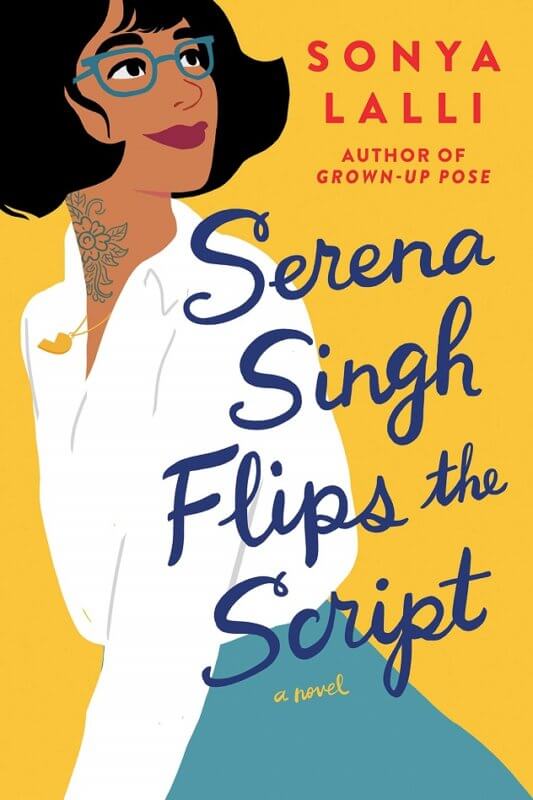 Actor/dancer Ulka Simone Mohanty confidently makes her solo debut and is clearly poised to become a chosen voice for contemporary South Asian American protagonists. Her versatility is immediately clear as she effortlessly ciphers Sonya Lalli's (Grown-Up Pose, 2020) diverse cast: beyond career-driven exec Serena Singh, Mohanty is just as affecting as Serena's immigrant parents, her spoiled younger sister Natasha, and Natasha's preening white mother-in-law.
As the older daughter of a Sikh American family, Serena has eschewed traditional expectations, excelling at her dream job at a top DC ad agency. With Natasha as her sidekick, Serena survived losing close friends to spouses, kids, and familial duties. But now even Natasha's married and preoccupied with her pregnancy. Despite all her success, including finding a patiently caring boyfriend, Serena most misses strong relationships with women. Finding BFFs in DC's concrete jungle proves exasperating, but the rewards, of course, turn out to be worth the false starts.
In her ending author's note, Lalli candidly reveals how her Hindu, Punjabi, and – here – Sikh backgrounds have inspired her novels. A (rare!) readers' guide with discussion questions is also included in the recording.
Review: "Media," Booklist, March 15, 2021
Readers: Adult
Published: 2021
By Adult Readers, Audio, Canadian, Canadian Asian Pacific American, Fiction, Indian, Indian American, Repost, South Asian, South Asian American
in
Tags > BookDragon, Booklist, Family, Friendship, Gender inequity, Love, Mother/daughter relationship, Parent/child relationship, Serena Singh Flips the Script, Sibling rivalry, Siblings, Sonya Lalli, Ulka Simone Mohanty