15 Oct /

Pilar Ramirez and the ­Escape from Zafa [Pilar Ramirez, Book 1] by Julian Randall [in School Library Journal]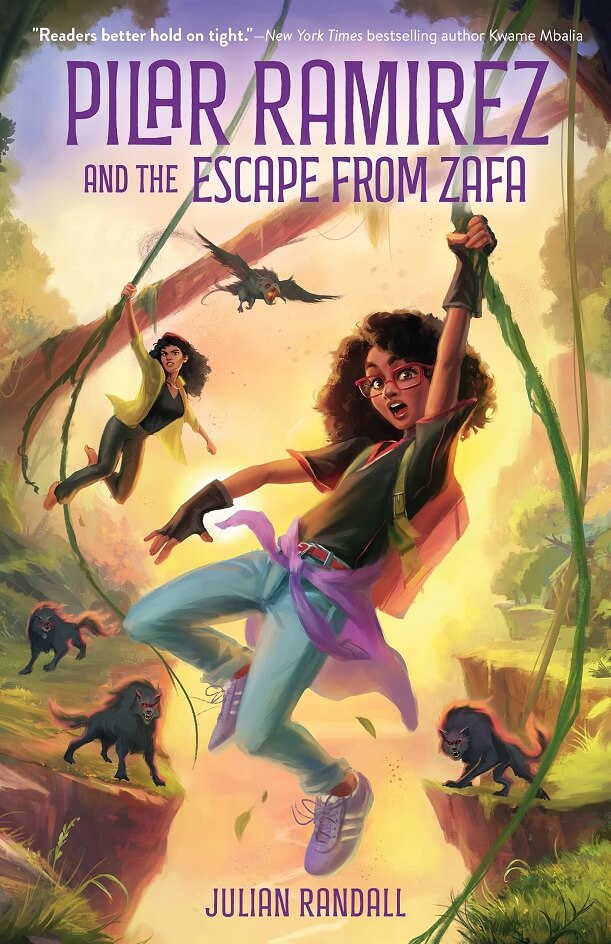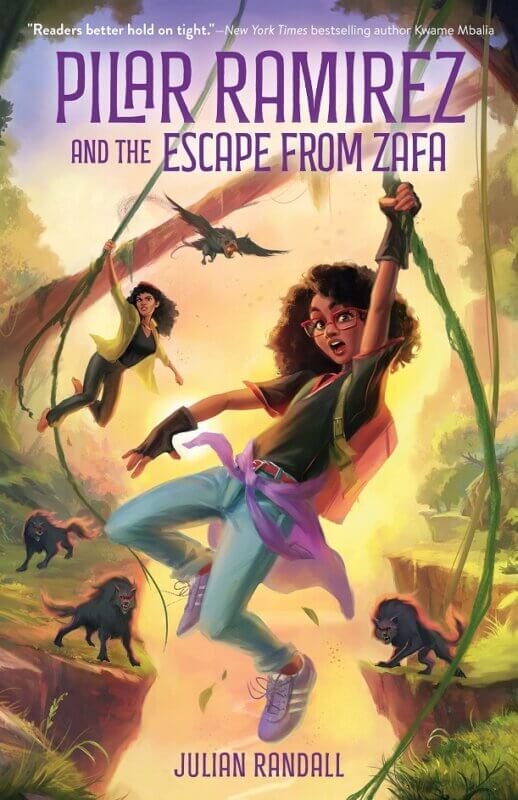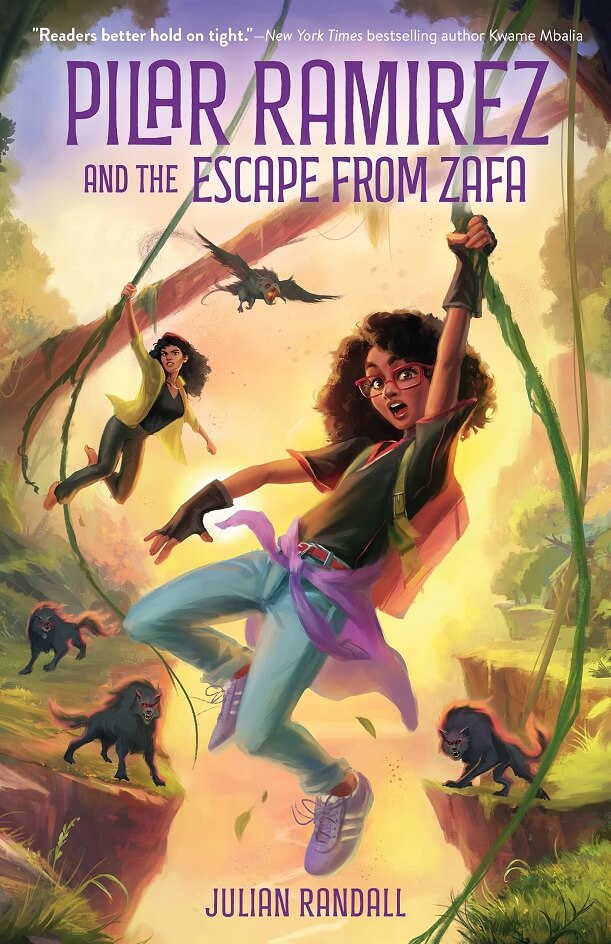 Escaping the Dominican Republic's murderous Trujillo regime is how Julian Randall's own family arrived in the United States two generations ago. His debut novel seamlessly combines that history – political and personal – with Dominican mythology for his Pilar Ramirez duology (book two publishes February 2023).
Dominican American Amanda Alcántara – her Spanish audiobook experience a superb asset here – is an expert cipher channeling all the whip-smart snark of the eponymous 12-year-old Chicagoan filmmaker-in-the-making. Pilar's intended documentary centers on Mami's cousin Natasha's 1957 disappearance – a tragedy no one will talk about. When older sister Lorena alerts Pilar to a sociology professor researching the Trujillo era's missing persons, Pilar heads to his office, camera in backpack. He's not there, but Pilar discovers a folder marked with Natasha's name that becomes a magic portal to Zafa, an enchanted island in need of her daring.
Verdict: Alcántara deftly, undeniably boosts Randall's empowering adventure with empathy and energy.
Review: "22 Audiobooks Inspired by Fairy Tales and Mythology," School Library Journal, August 29, 2022
From the introduction: For the latest audio roundup, we turn to titles inspired by fairy tales and mythology, each published in 2022. Rewriting, adapting, subverting the familiar has long been a popular literary trope – who can argue with universal appeal? Cinderella, especially, continues to be an evergreen favorite, appearing in multiple stories, often in surprising permutations. Read (and listen) on!
Readers: Middle Grade
Published: 2022
By Audio, Caribbean American, Fiction, Latina/o/x, Middle Grade Readers, Repost
in
Tags > Adventure, Amanda Alcántara, BookDragon, Coming-of-age, Family, Folklore/Legend/Myth, Girl power, Historical, Identity, Julian Randall, Kidnapping, Pilar Ramirez and the ­Escape from Zafa, Politics, School Library Journal, Series, Series: Pilar Ramirez, Siblings