09 Apr /

Onion Skin by Edgar Camacho, translated by the author [in Booklist]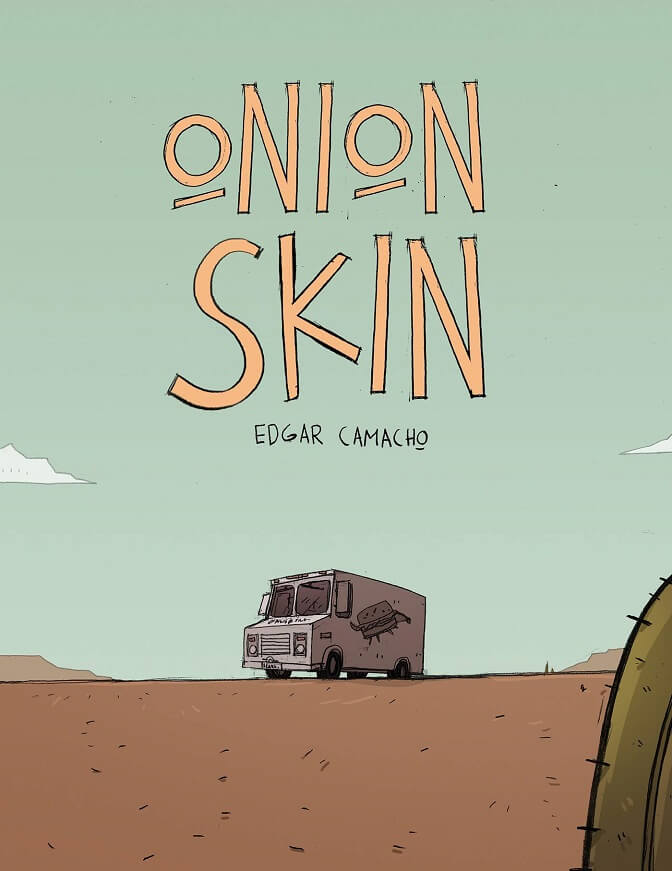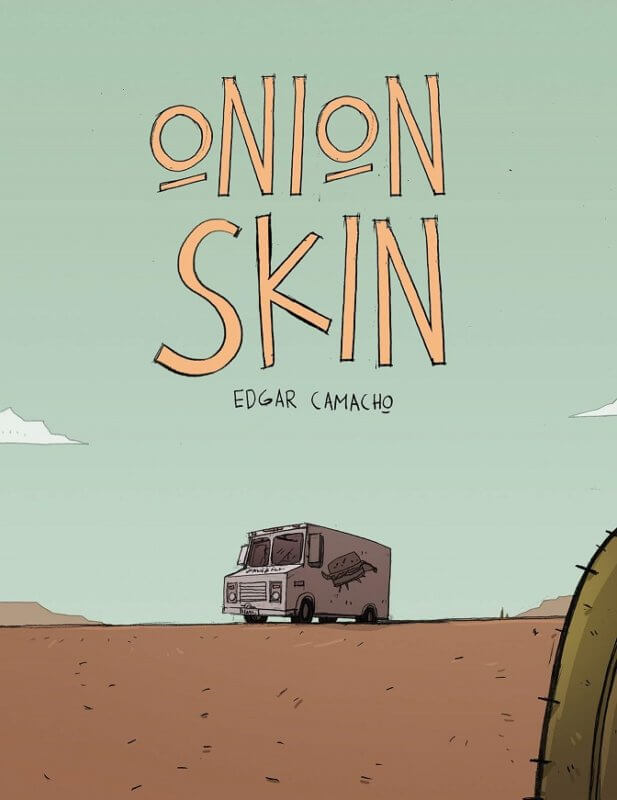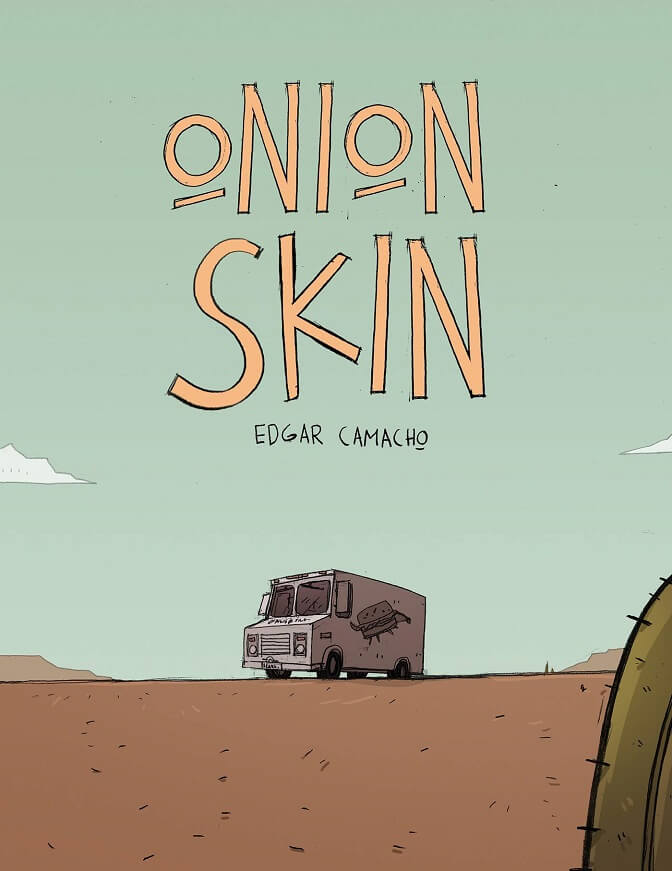 Rolando's been fired from a marketing gig he hates, which was actually an act of corporate kindness, because he gets severance pay, allowing him to be a screen hermit in his man cave. When his roommates finally drag him out, he ends up abandoning them to go across town with a stranger, Nera, to rock out to his favorite live band. Their epic evening ends up back at Nera's rundown food truck, which she calls home – for now.
Sometime between dancing, drinking, and running from the police, Rolando offered up his savings to fix and outfit the truck. Free-spirited Nera accepts, and their enterprise, Dawgburger, takes to the road. Their culinary success draws multiplying devotees – and, of course, enemies. Survival of the tastiest is on.
Edgar Camacho, Mexico's first-ever National Young Graphic Novel Award winner, creates a visual feast of art so energetic that it constantly breaks through and beyond the panel borders, in a brilliant, saturated palette and stylized, angular figures. Originally published in 2016 and translated into English by Camacho, this promises to be quite the toothsome thrill ride.
Review: "Graphic Novels," Booklist, March 15, 2021
Readers: Adult
Published: 2016 (Mexico), 2021 (United States)
By Adult Readers, Fiction, Graphic Title/Manga/Manwha, Latin American, Latina/o/x, Mexican, Repost, Translation
in
Tags > Adventure, BookDragon, Booklist, Edgar Camacho, Food, Friendship, Onion Skin, Travel