06 Jan /

Moth by Melody Raza [in Booklist]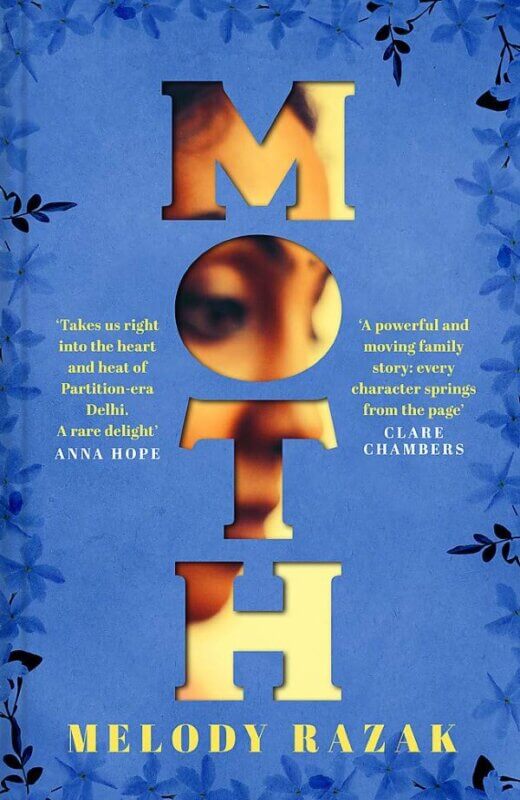 In 1947, as Britain withdrew from India, it left in its wake a trail of vicious slaughter. British Iranian debut novelist Melody Razak introduces the (mostly) Brahmin residents of Delhi's Pushp Vihar – "the House of Flowers" – whose lives become the tragic microcosm of the pivotal and grisly moment of partition, when Pakistan and India became separate nations.
Fourteen-year-old Alma is soon to be married, her betrothal a protective, albeit reluctant, decision by Ma and Bappu, both liberal educators. Younger sister Roop, already negotiating an impressive vocabulary, is growing into a determined killer of bugs and small animals. When their grandmother's manipulations cause Alma's engagement to be canceled with grave dishonor, the petulant teen demands to escape to Bombay to stay with independent Cookie Auntie. Alma never arrives.
Soneela Nankani showcases her empathic range, from spoiled, forced-to-mature Alma, precociously shrewd Roop, bitingly acerbic Daadee Ma, compassionate family cook Dilchain-ji, nurturing nanny Fatima Begum, a patient and untouchable gardener, and four (not-so-very) kind women. Unfaltering over 12-plus hours, Nankani ensures another impressive aural experience.
Review: "Media," Booklist, November 1, 2022
Readers: Adult
Published: 2022
By Adult Readers, British Asian, Fiction, Indian, Repost, South Asian
in
Tags > Betrayal, BookDragon, Booklist, Colonialism, Family, Grandparents, Haves vs. have-nots, Historical, Identity, Kidnapping, Love, Melody Razak, Moth, Parent/child relationship, Partition, Religious differences, Siblings, Soneela Nankani, War