10 Aug /

I See the Sun in Mexico | Veo el Sol en México by Dedie King, illustrated by Judith Inglese, translation by Julio Ortiz Manzo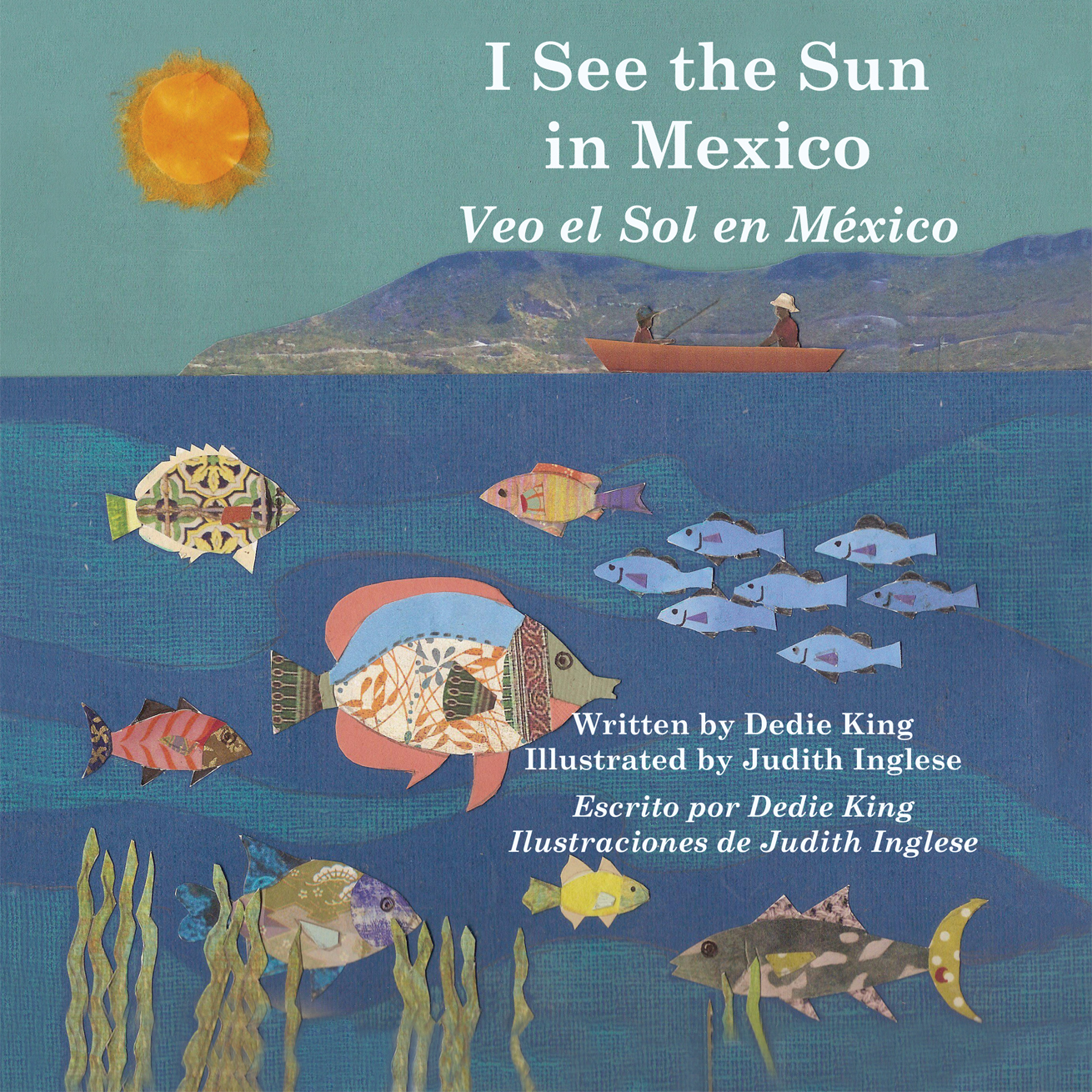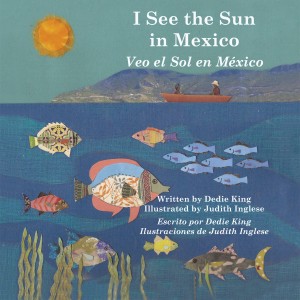 Boutique press Satya House Publications continues their around-the-world cultural tour in their bilingual I See the Sun series with a first Latin American stop. Young Luis excitedly prepares to join his Papa on the tourist excursion boat on which his father works as the cook. On his way to the pier after a favorite breakfast of eggs and tortilla as only his Mama can make, Luis stops by the local market to pick up fresh fruits and vegetables for his father.
Luis sets off into the Sea of Cortez on the good ship Don Jose, helping his father serve lunch, then assisting the tourists with masks and snorkels as they explore the vibrant seas. He swims, then later joins the guests on an afternoon hike on one of the many islands. The evening ends with another made-by-Papa delicious meal, with music provided by his father's assistant Pablo. Once the guests are settled in their cabins, Luis lies in his father's arms under sparkling stars: "The boat is like our own island floating between the two bowls of ocean and sky, one shimmering with life and the other with light."
The book's dynamic duo of author Dedie King and artist Judith Inglese explain in an afterword at adventure's end that they "chose to place the story in La Paz because it is not totally dependent on tourism and has a vibrant middle-class Mexican population." That said, "La Paz is an eco-tourism center of Baja and many citizens here work to preserve the pristine environment." Luis and his young contemporaries are already part of a global village: they can navigate comfortably between both local and outside worlds, riding the pesero (the local mini-bus) and bargaining at the markets, while helping to provide a unique experience for the many tourists who arrive to enjoy the beckoning coastal town.
Care to join in? The Don Jose is part of real-life La Paz-based Baja Expeditions' fleet, touted as "the world's leader in eco-adventures to Baja." The almost-40-year old company gets a literal nod of approval at title's end. Anchors aweigh … and who knows, you just might find Luis, Papa, and Pablo on board!
Readers: Children
Published: 2012