20 May /

Five More to Go: Nathacha Appanah's Tropic of Violence [in The Booklist Reader]
Tropic of Violence by Nathacha Appanah and translated by Geoffrey Strachan
How can a story so harrowing, so wrenching be so gorgeous? In her third novel exquisitely translated by award-winning Geoffrey Strachan, Mauritius-born journalist and translator Appanah (Waiting for Tomorrow, 2018) presents the beginning and dissolution of a boy, Moïse, and all the people who, La Ronde-style, nurture, enable, and destroy him. Each slim chapter bears the name, including Moïse's, of those responsible for his existence on Mayotte, "a département of France" in the Indian Ocean riddled with illegal immigration and stifling poverty. French nurse Marie didn't give Moïse life, but she provided legal status, a safe home, and unconditional love. Abandoned by his teenage mother, who washed up on unfriendly shores, Moïse reciprocally saved Marie, who had been driven almost insane by her longing for a child. But at 13, Moïse is suddenly alone when Marie dies. By 15, Moïse is a murderer sitting in a jail cell after shooting the slum's vicious gang leader; corpse he may be, but Bruce gets his say in revealing his brutal rise to becoming "the king of Gaza." Police officer Olivier, to whom Moïse confesses, wants to save the boy, and temporary aid-worker Stéphane's white-savior complex induces him to think that he will save the boy. Eloquent, horrifying, surreally relevant, Violence proves revelatory.
Biology has long ceased being the single factor of what defines a family – beyond nature, nurture often plays an even greater role in creating familial units. Drawn together by circumstance, even thrown together by outside forces, families can be created in unusual, unpredictable ways. Below you'll find five superb novels about nontraditional, unexpected families.
Glorious Boy by Aimee Liu
Liu's eponymous "glorious boy" exists at the intersection of families, communities, countries, cultures – and, for a while, life and death. His spirited, adventurous parents – Shep, a British doctor obsessed with the healing power of indigenous plants, and American Claire, a would-be anthropologist without an official degree – arrive in 1936 in the remote Andaman Islands in India's Bay of Bengal. Ty is born into their near-idyllic paradise, colonial as it is, and is beloved by all, but his closest attachment is to the servants' daughter Naila, who is eight years older. By 1942, looming war demands all expats to evacuate the islands. Hours before departure, Ty and Naila disappear. Having frantically thrust Claire onto the final rescue ship bound for Calcutta, Shep is left to search. Reunion is the only goal that keeps Claire alive. Bestselling Liu's latest is a fascinating, irresistible marvel.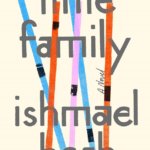 Little Family by Ishmael Beah
Beah, who recounted his brutal experiences as a child soldier in Sierra Leone in A Long Way Gone (2007), understands all too well the horrors that can befall children. Here his fictional "little family" numbers five, the two oldest still teens. Among them, they understand 15 languages and three dialects, but they never speak about their lives before they became family. Bookish Elimane lost everything and everyone to fire; Khoudiemata escaped repeated sexual abuse; young Namsa remains plagued by screaming night terrors. Little is known about the two in-between boys, Nedevui and Kpindi, except a seeming contentment with their rambunctious togetherness. The fivesome lives in an abandoned airplane at the edge of a small town, where well-planned hustling and impeccably timed thieving keep the children alive. Unflinching and unadorned, Beah's novel provides an indelible portrait of desperate survival.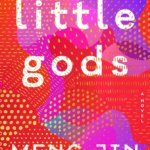 Little Gods by Meng Jin
The story starts at the end – "Today Su Lan begins to die" – and finishes at the beginning – "her new American life." In between, multiple fragments pieced together from various points of view present an immigrant teenager's quest to understand who she is, how she came to be, and how she'll move forward alone. Liya's birth during the 1989 Tiananmen Square Massacre marks the cleaving of her parents' marriage, her father's disappearance, and the reversal of her mother Su Lan's promising trajectory as a gifted physicist. Seventeen years later – enough [time] to turn an infant into a woman, a Chinese into an American" – Su Lan is suddenly dead. In searching through the few fragments Su Lan left behind, Liya finds evidence of a past her mother intended to erase, prompting Liya to return to her birth country. What she finds upon arrival sets in motion the search for a father she's never met. With precocious dexterity, Jin – Chinese-born, Harvard-educated, Brooklyn-based – gifts readers with a skillfully revealed, exquisitely rendered debut novel.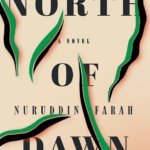 North of Dawn by Nuruddin Farah
Originally from Somalia, Mugdi and Gacalo have now spent the majority of their lives in Norway, where they've been productive citizens, raising two children. Their quiet, middle-aged calm is shattered when their son Dhaqaneh commits a suicide bombing in Somalia. Gacalo's only way forward after the tragedy is to sponsor Dhaqaneh's widow, Waliyah, and her two young children as refugees to Norway. Despite Waliyah's refusal to engage with her in-laws, 14-year-old Naciim becomes quickly attached to Mugdi, while Gacalo works hard to make 12-year-old Saafi feel safe after surviving brutal gang rape in the refugee camps. Out of horrific adversity, a new family begins to emerge. Farah's timely story challenges loyalties and borders in a contemporary society that perhaps knows too much about killers and victims, but little about families left behind to somehow survive.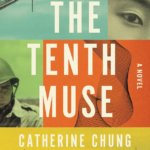 The Tenth Muse by Catherine Chung
"I suppose I should warn you that I tell a story like a woman: looping into myself, interrupting," announces Chung's protagonist, Katherine. "Things have never seemed straightforward to me; the path has never been clear." As the child of a WWII veteran father and Chinese immigrant mother in 1950s Virginia, Katherine stood out first as a racial anomaly, and later for her mathematical prowess; she becomes one of MIT's first female graduate students in the 1960s and gains uneasy admittance, but never acceptance, in her male-dominated profession. Beyond her mixed-race heritage, her personal identity, too, is an unknown variable when she learns of her ambiguous parentage. A leather-bound notebook, myths and fairy tales, the Holocaust, comfort women, disappearing strangers, and materializing relatives all factor into Katherine's quest toward self-discovery.
Published: "Five More to Go: Nathacha Appanah's TROPIC OF VIOLENCE," The Booklist Reader, May 19, 2020
By Adult Readers, African, Chinese, Chinese American, European, Fiction, Indian, Lists, Repost, South Asian, Translation
in
Tags > Adoption, Aimee Liu, BookDragon, Booklist, Booklist Reader, Catherine Chung, Coming-of-age, Death, Family, Five More to Go, Friendship, Gender inequity, Geoffrey Strachan, Glorious Boy, Haves vs. have-nots, Identity, Ishmael Beah, LIttle Family, Little Gods, Love, Meng Jin, Mother/daughter relationship, Murder, Nathacha Appanah, North of Dawn, Nuruddin Farah, Parent/child relationship, Siblings, Tenth Muse, Terrorism, Tropic of Violence, War