20 Nov /

Death by Bubble Tea [L.A. Night Market Mystery 1] by Jennifer J. Chow [in Booklist]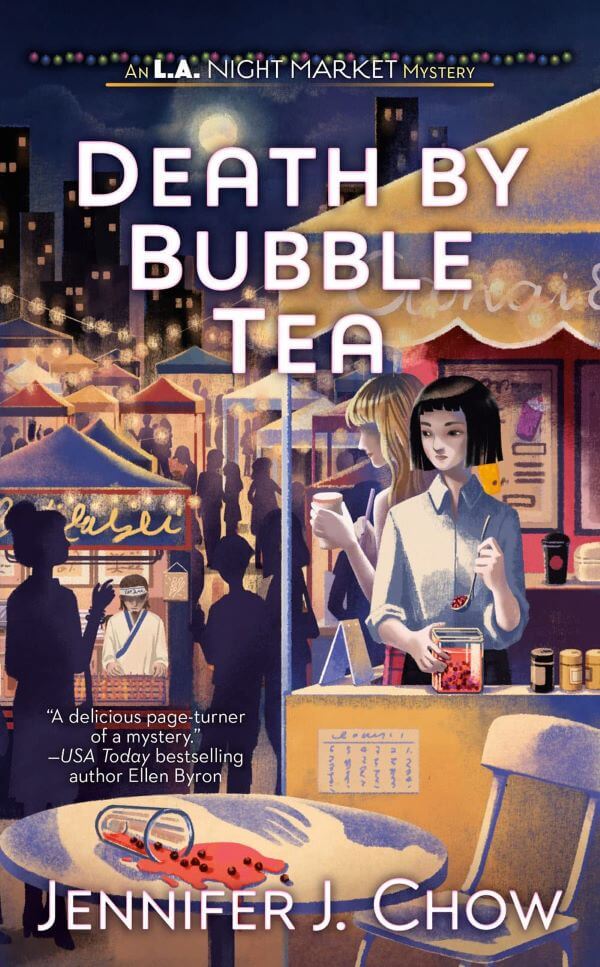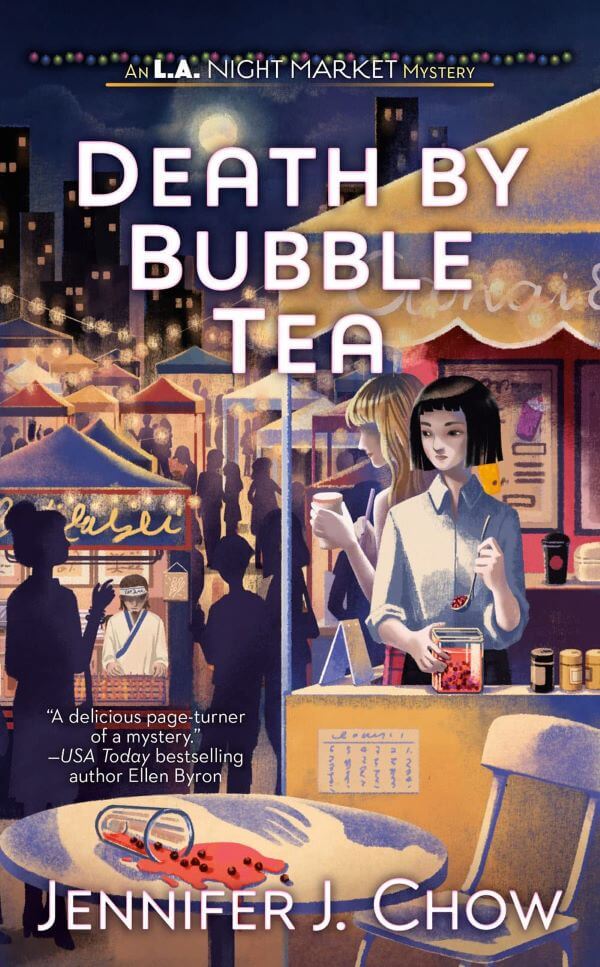 Jennifer J. Chow inaugurates her L.A. Night Market Mysteries (after the Winston Wong and Sassy Cat/Mimi Lee series), which turns two cousins into unlikely sleuths. Yale Yee is still mourning her mother's death. She quit her family's dim sum restaurant and found solace in a sisters-owned bookstore – except now she's been laid off.
Enter wealthy, glamorous, media-influencer cousin Celine, who's just arrived from Hong Kong. After not seeing each other in 20 years, their airport reunion proves short and clumsy. Still, neither can say no when Yale's father pairs them to run a food stall at the new Eastwood Village Night Market. Tech-averse Yale has her reservations, but Celine's foodstagramming expertise makes for a busy evening that ends in … yep, murder. Might their grapefruit boba have been fatal?
Stephanie Sheh might be a relative newbie to audiobooks, but her ample anime/animation/video game credits have prepared her well for crisp delivery and exacting pacing. While the supporting cast isn't always distinguishable, Sheh keeps the cousins firmly in the spotlight. She's also notably affecting as churlish nemesis Nikola Ho. Sheh ensures Chow's latest stays light and tasty (recipes included!).
Review: "Media," Booklist, October 1, 2022
Readers: Adult
Published: 2022