04 Mar /

Crow Boy by Taro Yashima [in What Do I Read Next? Multicultural Literature]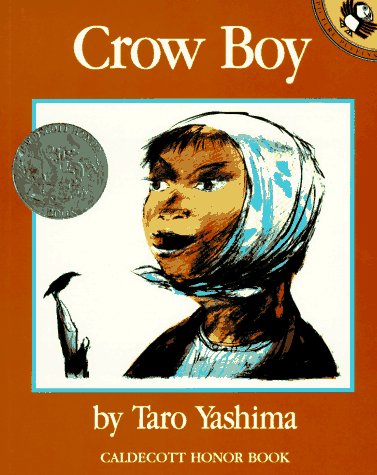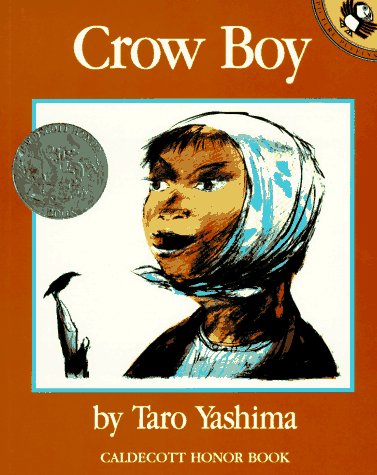 Shy Chibi does not fit in with the rest of his schoolmates. During the last school year, the new teacher takes an interest in Chibi, who amazes the teacher with his knowledge about the outdoors, especially his ability to imitate crows. As Chibi emerges from his shell, others take notice of his courage and determination.
Crow Boy is an early Caldecott Honor Book (1956) by an artist of Asian ancestry.
Taro Yashima was a pen name for Jun Iwamatsu. As a political refugee escaping the tryanny of the pre-WWII Japanese government, Yashima and his wife, who took the pen name Mitsu Yashima (who was also an artist and activist in her own right), were forced to leave their young son behind in the care of his grandparents. That son was Makoto Iwamatsu, better known throughout the world as the late award-winning actor Mako! The Iwamatsus changed their names to protect the safety of their only child, who they desperately worried about; Mako would finally join his parents in the U.S. at the age of 16 in 1949. Check out Yashima's amazing memoirs, The New Sun first published in 1943, followed by Horizon Is Calling in 1947.
Review: "Asian American Titles," What Do I Read Next? Multicultural Literature, Gale Research, 1997
Readers: Children
Published: 1955