24 Nov /

Children of War: Voices of Iraqi Refugees by Deborah Ellis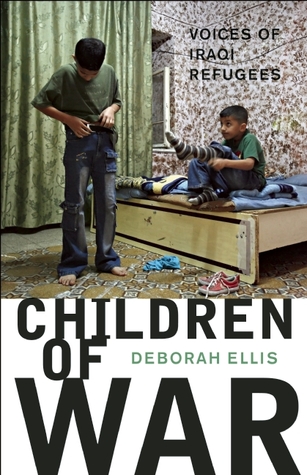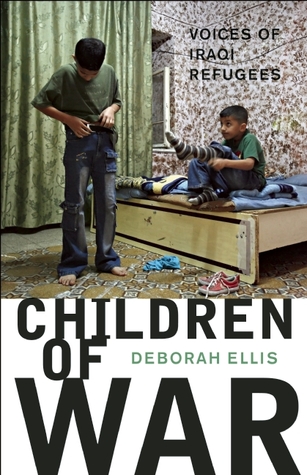 Bestselling Canadian anti-war activist Deborah Ellis's four nonfiction titles (thus far) for younger readers should be bundled together and sent to every policymaker throughout the world. Two of those four, Kids of Kabul: Living Bravely through a Never-Ending War and Three Wishes: Palestinian and Israeli Children Speak, give voice to children living in active war zones. Off to War: Voices of Soldiers' Children features the children left behind in the United States and Canada by deployed military. Children of War looks at lives attempting to be reclaimed by surviving families who have fled a war-torn homeland for an often unwelcoming new country.
Hibba, 16: "I have nothing in common with American children. How could I? They are raised up with peace and fun and security. … We are raised with war and fear. It's a big difference."
Michael, 12: "I think it would make the world better if people had to fix the things they broke. Like, if someone bombs your house, they couldn't go away and do things they wanted to do until they built you a new house and fixed what they broke."
Sara, 15: "We all miss our homeland. We had friends there, and lives that could have been wonderful."
Eva, 17: "Hating people is not part of our culture, but the war is sending people back to the dark ages. It is destroying who we are. Iraqis love sports and literature, and poetry and science, and gardens, all good things. Iraqis don't like all this killing."
Iraq is a young country, gaining independence in 1932, although the civilization that originated there is one of the world's oldest, its ancient glory buried in the hanging gardens of Babylon, its written literary history dating back over 2000 years with the Epic of Gilgamesh. Tragically, Iraq's recent history is defined by violence and war, from the eight-year Iran-Iraq War that began in 1980, to Iraq's invasion of Kuwait in 1990 which sparked the First Gulf War, to the post-9/11 U.S. invasion in 2003.
While Ellis provides important political and historical context here, Ellis' focus is clearly on the  youngest victims: "The children in this book are mostly refugees who fled Iraq because of the war and were living in Jordan in the fall of 2007." She chose Jordan "simply because the entry process was easier than for Syria." Five million Iraqis were displaced by war, 3 million were unable to leave Iraq and live in remote tent camps; many of the survivors able to get out went to Jordan and Syria.
Nearly a decade has passed since Saddam Hussein was deposed. And yet the troubled nation remains in the headlines for the seemingly unending sectarian violence. The majority of those surviving children are no more, having grown into troubled adulthood. What now? What now?
Readers: Middle Grade, Young Adult
Published: 2009
By Canadian, Iraqi, Middle Eastern, Middle Grade Readers, Nonfiction, Young Adult Readers
in
Tags > BookDragon, Children of War, Death, Deborah Ellis, Family, Refugees, War