02 Dec /

Breakdowns: Portrait of the Artist as a Young %@&*! by Art Spiegelman [in Booklist]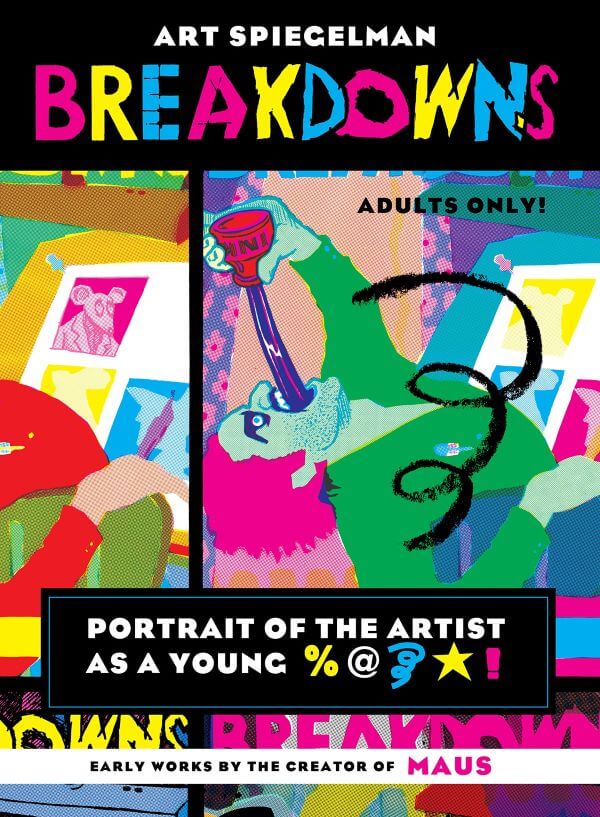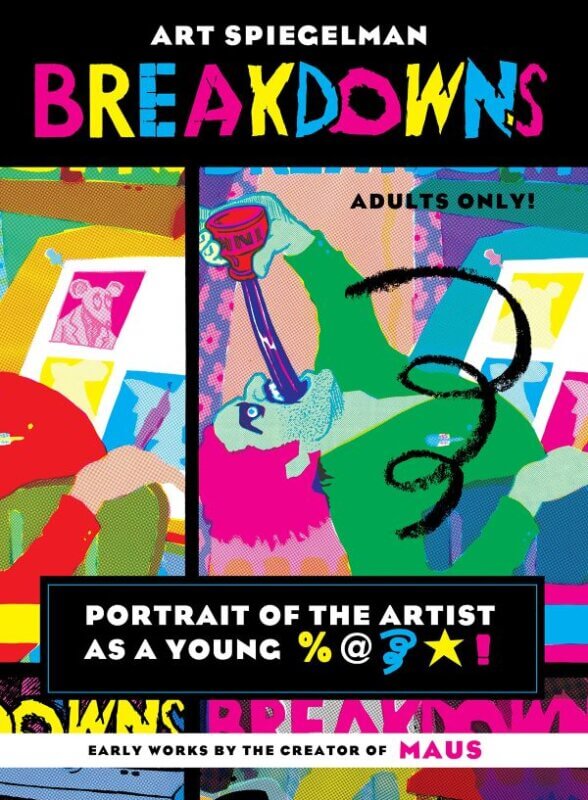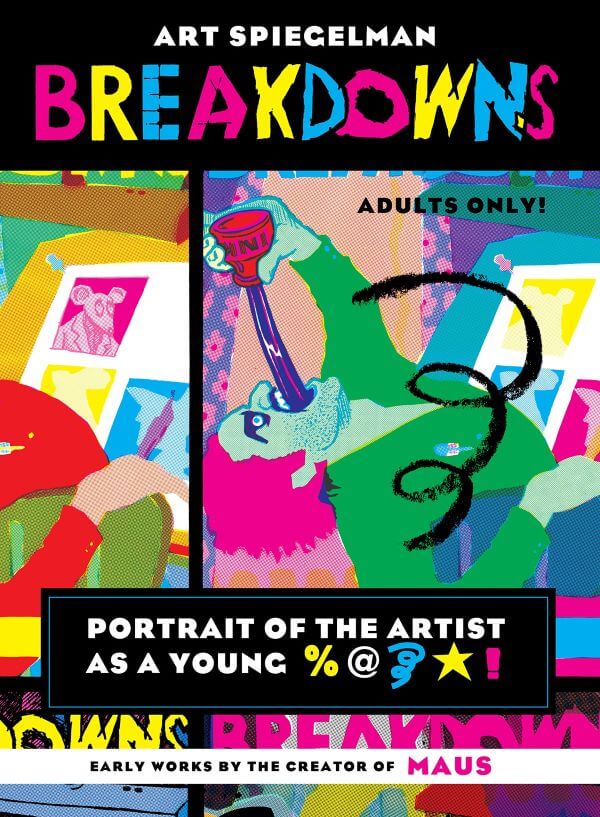 *STARRED REVIEW
Among the perennially relevant, permanently indisputable pioneers of the graphic genre is Art Spiegelman, whose Pulitzer Prize-winning Maus remains a groundbreaking masterpiece. The provenance for that achievement is a 1972 three-page strip, included in this celebrated historical compilation, which was first published in 1978 "against all odds," Spiegelman writes in his do-not-miss afterword. "There was no demand for a deluxe large-format album that collected the scattered handful of short autobiographical and structurally 'experimental' comics I'd made between 1972 and 1977 – except by me."
The initial 5,000-copy run, half of which were "unusable" due to "woozy all-nite session"-afflicted printers, barely saw any demand. After Maus became a phenomenon, Pantheon reissued a hardcover Breakdowns in 2008. Forty-five years since its muddled debut, the latest deluxe paperback, with its impossible-to-ignore psychedelic cover, arrives close-up ready.
From the hauntingly realistic (the precursor "Maus" and "Prisoner on the Hell Planet," about Spiegelman's mother's suicide), to the deeply disturbing (violent "Cracking Jokes"; surreal "Ace Hole"), and even those "naughty bits" that require the "ADULTS ONLY!" warning, Spiegelman's genius as a "young %@&*!" awaits discovery by the newest generation of academics, aficionados, devotees, and groupies.
"Breakdowns is a manifesto, a diary, a crumpled suicide note and a still relevant love letter to a medium I adore," Spiegelman promises, just before he gets the final laugh (but, of course) in his ending "Synopsis" – no spoilers.
Review: "Graphic Novels," Booklist, October 15, 2022
Readers: Adult
Published: 1978, 2022 (updated paperback edition)