14 May /

Angel & Hannah by Ishle Yi Park [in Shelf Awareness]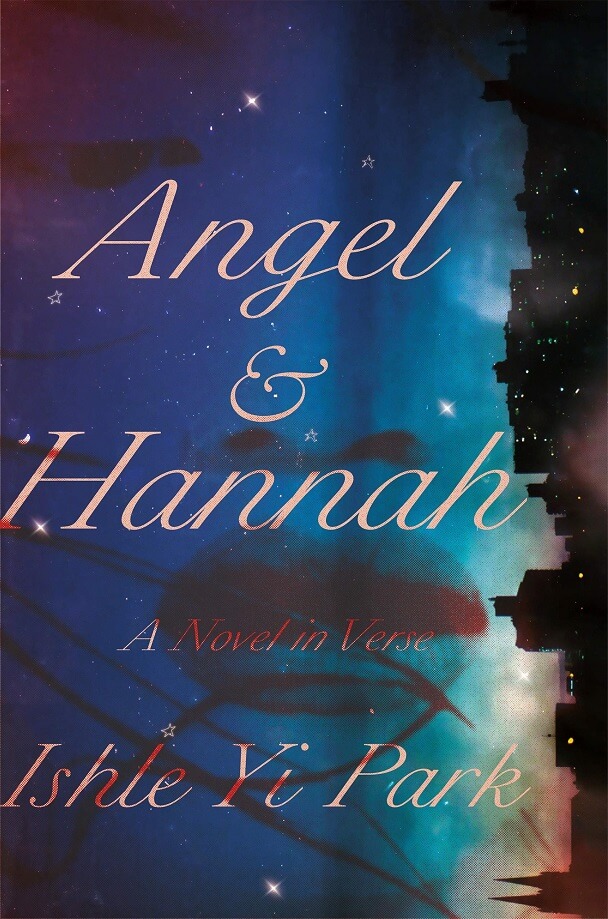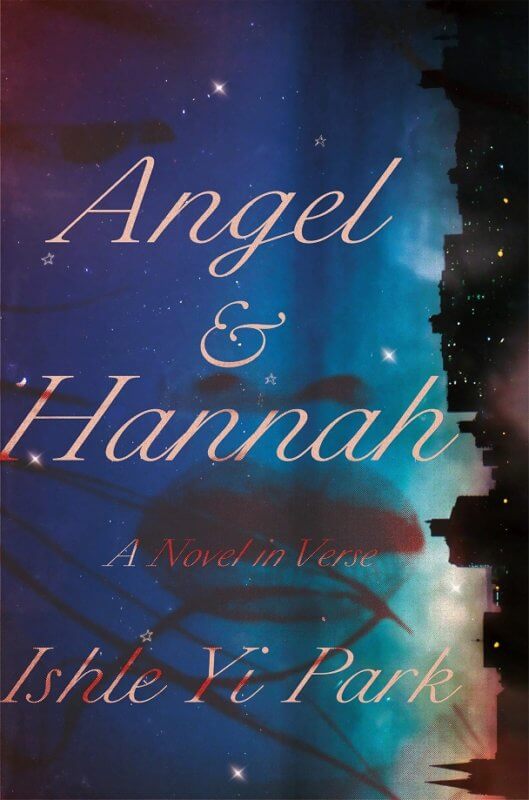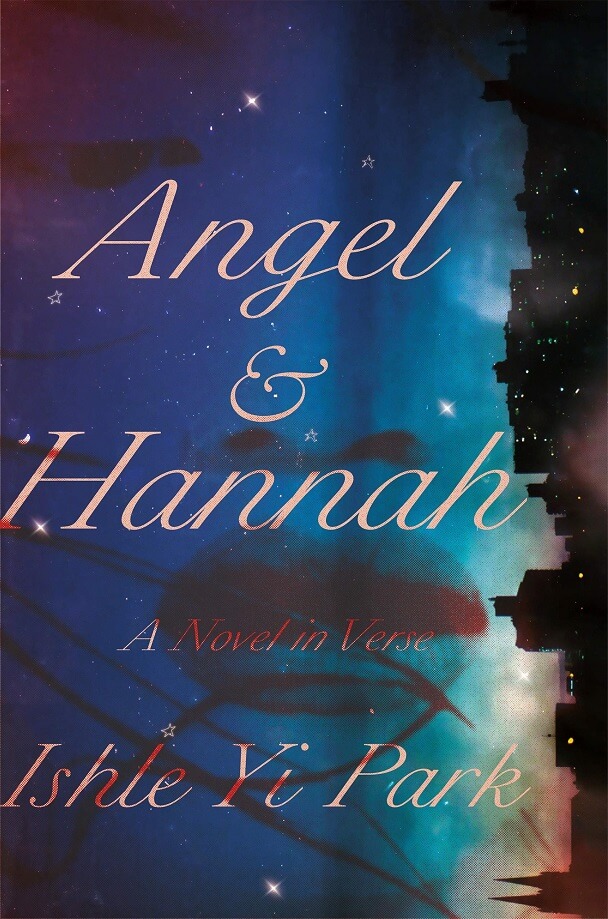 Poet/singer Ishle Yi Park crafts an elegiac debut novel-in-verse featuring star-crossed teens, a "rebel/ Romeo & Juliet." From the opening line of Angel & Hannah, Park immediately commands complicity in sharing something secret involving diverse backgrounds: "Psst," she warns, "Ven acá. Illuwah" – "come here," in Spanish, then repeating "come here," in Korean. The eponymous lovers-to-be are just 16 in the spring of 1993, when they first meet "in the heart of Jamaica, Queens." Angel is Puerto Rican, goes to Aviation High School (albeit sporadically), and dreams of flying. Hannah has been the high-achieving "good girl" all her life, pleasing her Korean immigrant parents, protecting her mother from her father's relentless violence.
Love is an escape for both. Park segments their (d)evolving romance to parallel the seasons: the newness of "Primavera," the heat of "Verano," the changes of "Otoño," the ending of "Invierno." Hannah can't keep Angel from her strict parents, whose rigidity pushes her out until she's living in Angel's chaotic home. But Angel's mother welcomes her, his little brother adores her. Reality, though, is undeniable and drugs, poverty, betrayal, death, loss will destroy. By the end, Park alludes to rebirth on a faraway island.
Hawaii is where Park (The Temperature of This Water) currently lives. In Angel & Hannah, she returns to the New York City of her birth, where she was the first woman to be named Poet Laureate of Queens, from 2004 to 2007. Her youthful cast here, their generational and cultural struggles, could easily resonate with mature teen readers; adult audiences longing to reminisce, to be immersed in all-encompassing, cascading emotions of first love, will be enthralled.
Discover: Former Poet Laureate of Queens, N.Y., Ishle Yi Park's debut novel-in-verse haunts with a diversely populated Romeo & Juliet.
Review: "Fiction," Shelf Awareness, May 11, 2021
Readers: Young Adult, Adult
Published: 2021
By Adult Readers, Fiction, Korean American, Latina/o/x, Poetry, Puerto Rican, Repost, Verse Novel/Nonfiction, Young Adult Readers
in
Tags > Angel & Hannah, BookDragon, Coming-of-age, Cultural exploration, Family, Ishle Yi Park, Love, Mother/daughter relationship, Parent/child relationship, Shelf Awareness, Siblings