25 Nov /

Always Never by Jordi Lafebre, translated by Montana Kane [in Booklist]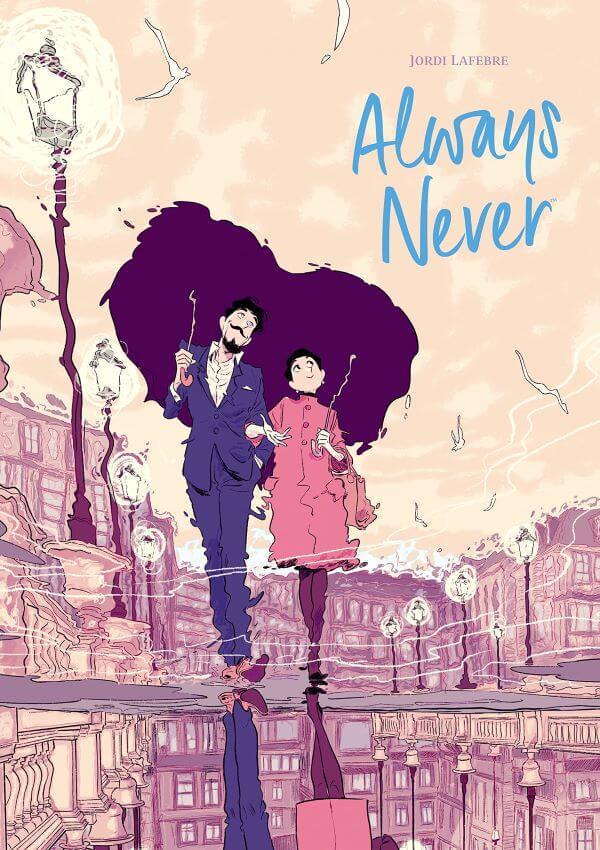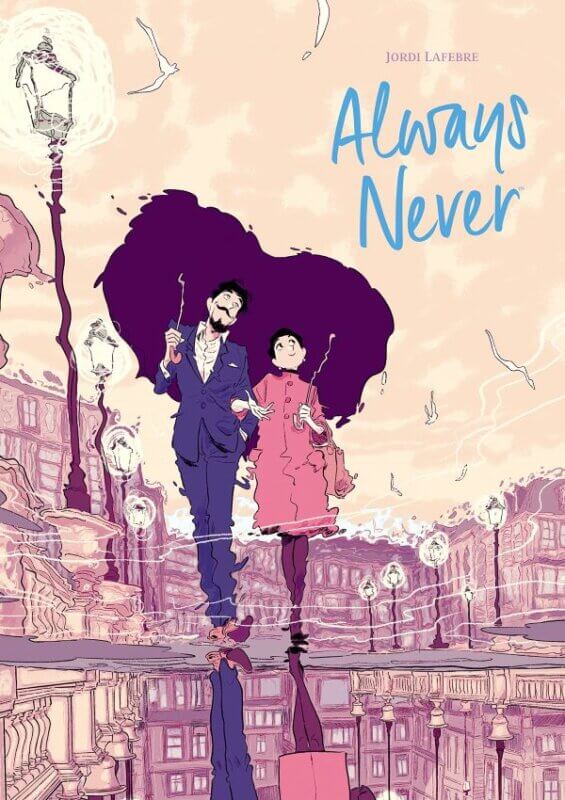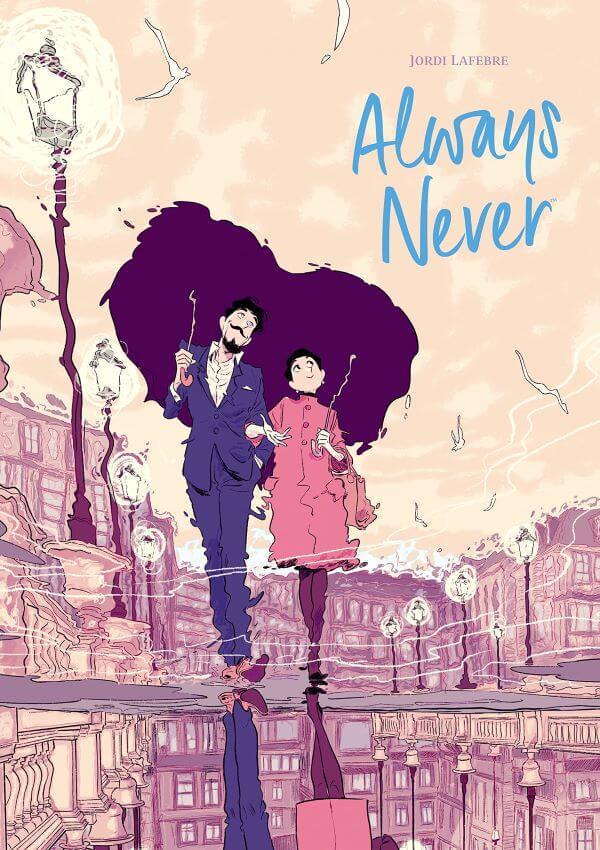 *STARRED REVIEW
That this story starts with "CHAPTER 20" will likely make readers pause to wonder if an earlier volume might have been missed. But worry not, and read on. A half-dozen pages later shows "CHAPTER 19," revealing the narrative is moving in reverse.
For 37 years, Ana and Zeno have lived their separate lives, staying connected across thousands of miles through letters and phone calls. Ana married a gentle, caring man, had a headstrong daughter, and now has a charming granddaughter. She became a formidable but beloved mayor for multiple terms, only recently, finally, retiring.
Zeno could never settle, traveling around the world, usually by sea, never able to commit to any single relationship or location, a physicist working on a seemingly endless dissertation proving the reversibility of time.
Almost four decades since their initial maritime meeting, Ana and Zeno are finally ready to cross the bridge, emotionally and literally, into the utter unknown.
Spanish comics maker Jordi Lafebre's work is a spectacular visual feast, gorgeously detailed to every corner of every panel, meticulously hued in striking palettes that denote time and distance, gratifyingly replete with expressions that catch every emotion possible. The stunning architecture, the high seas, three widowed sisters and their croissants, a formula-laden blackboard, a virtual dance apart but oh so together – Lafebre ensures magic on every page.
Review: "Graphic Novels," Booklist, September 15, 2022
Readers: Adult
Published: 2020 (France), 2022 (United States)