11 Jul /

A Long Walk to Water by Linda Sue Park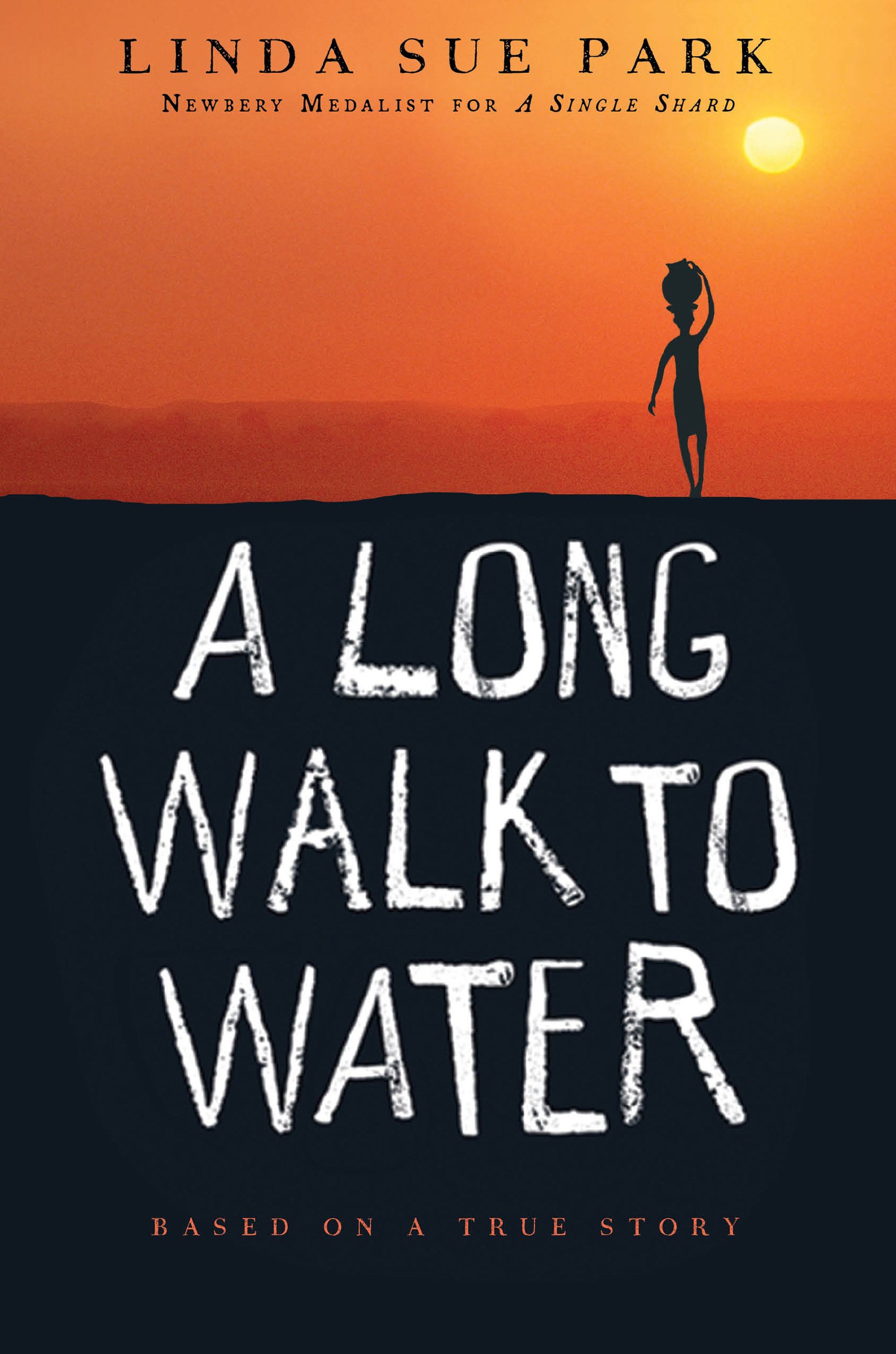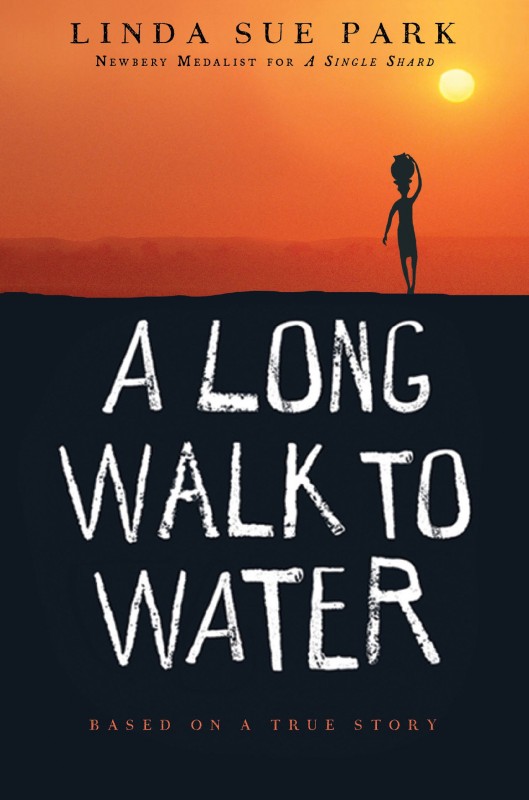 Since 2002 Newbery winner Linda Sue Park's latest title was published in November 2010, borders shifted (again) and the world recognized the birth of the newest nation, the Republic of South Sudan, on July 9 at midnight. The weekend announcement makes A Long Walk to Water almost an anachronism – the included map is no longer accurate, country names will need updating – and yet the importance of this searing double narrative deserves even more attention than ever before. Park's slim new book is remarkable.
Nya's story, told in copper print, begins in 2008 with the eponymous "long walk to water" which the 11-year-old faces daily – a sweltering journey that takes all morning, which she must repeat all afternoon each and every day of her life. Her family's survival depends on access to that valuable water, and they must migrate with the water's availability, chasing after what is sometimes merely mud in order to endure through to the next season.
Also making a hot, dusty journey is an 11-year-old boy named Salva Dut, his tale captured in crisp black type. In 1985, he flees his school away from the latest marauding rebel soldiers. Separated from his family, Salva's escape to safety proves grueling and will take him through Sudan, Ethiopia, Kenya, and eventually to upstate New York. His odyssey will last over a decade; Salva is one of the "Lost Boys of Sudan" who survived. His story here is true.
Nya is Nuer. Salva is Dinka. Their respective tribes have been fighting each other for hundreds of years, and yet their physical resemblance is so strong that only the scar patterns on people's faces can distinguish their tribal affiliations. In spite of their inherited warring past, Nya and Salva's lives will intersect in a life-saving effort of cooperation and peace.
The two Sudanese Civil Wars between north and south began in 1955 and has decimated the country for over half a century. With new, solid hope for lasting peace with the birth of South Sudan, Salva's extraordinary story provides both necessary testimony of the innocent suffering that must finally end, and an urgent reminder of the vast rebuilding challenges the new nation faces.
In 2003, Salva began Water for Sudan – its mission is simple, to build wells and bring safe water to remote villages in southern Sudan. According to the organization's website, as of May 2011, 104 wells are bringing safe water to tens of thousands of South Sudanese villagers. Lost no more, Salva's "dreams of helping the people back home in Sudan are beginning to come true."
Readers: Middle Grade
Published: 2010