On Memorial Day Weekend 2016, the Smithsonian Asian Pacific American Center presented CrossLines: A Culture Lab on Intersectionality at the Smithsonian Arts & Industries Building, the historic former site of the U.S. National Museum. The culture lab consisted of original works of art that investigate the complexities of today's American identities. Asian Pacific Americans encompass a wide range of ethnicities, religions, points of origin and experiences. Among these are distinct Muslim communities that compose a rich fabric of faith, practice and relationships.
Here are four works from CrossLines artists who addressed experiences of Muslims in America. We hope they offer deeper insight and understanding of the greater Muslim American community.
Frank Chi
Letters From Camp
When history repeats itself before we have a chance to forget.
This film features letters that young Japanese Americans in World War II incarceration camps sent to Clara Breed, a librarian in San Diego.
Excerpts from the letters are read by contemporary Muslim American youth standing beside Japanese American camp survivors. The survivors remain silent as the young people read stories that parallel their own hopes and fears during the current era of anti-Muslim sentiment. The letters reveal connections between America's past and present that alert us to the threat of the past repeating itself.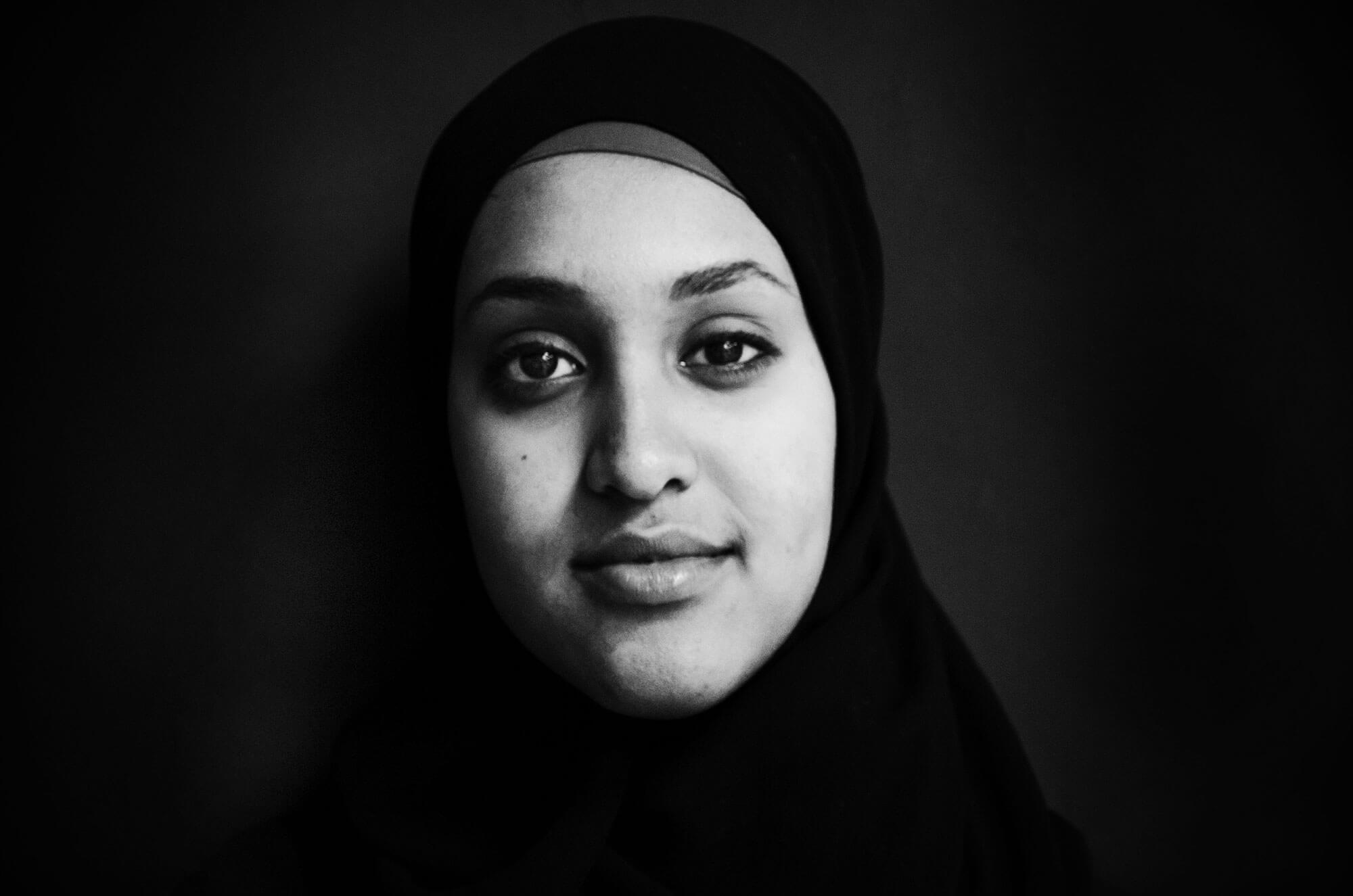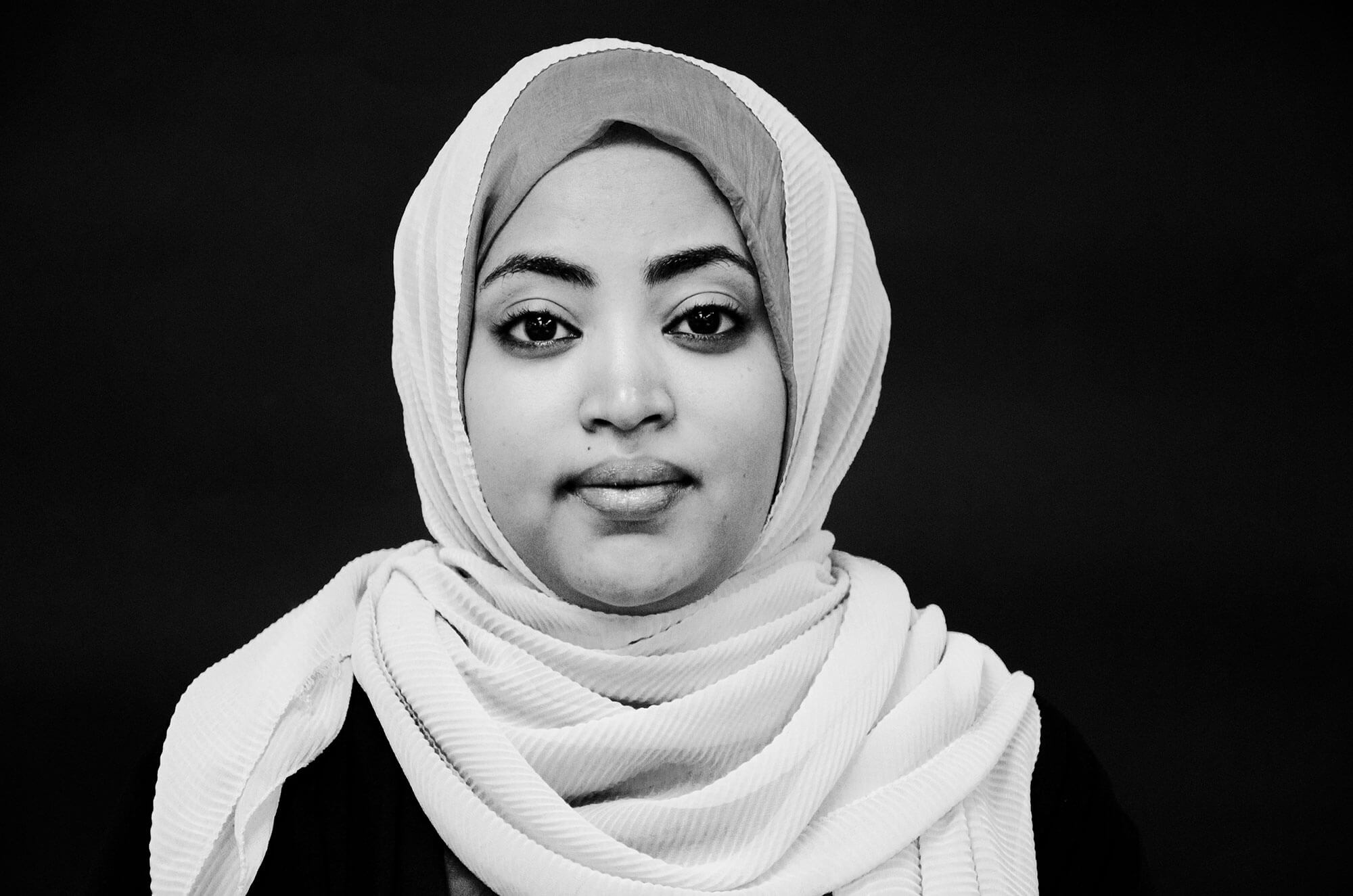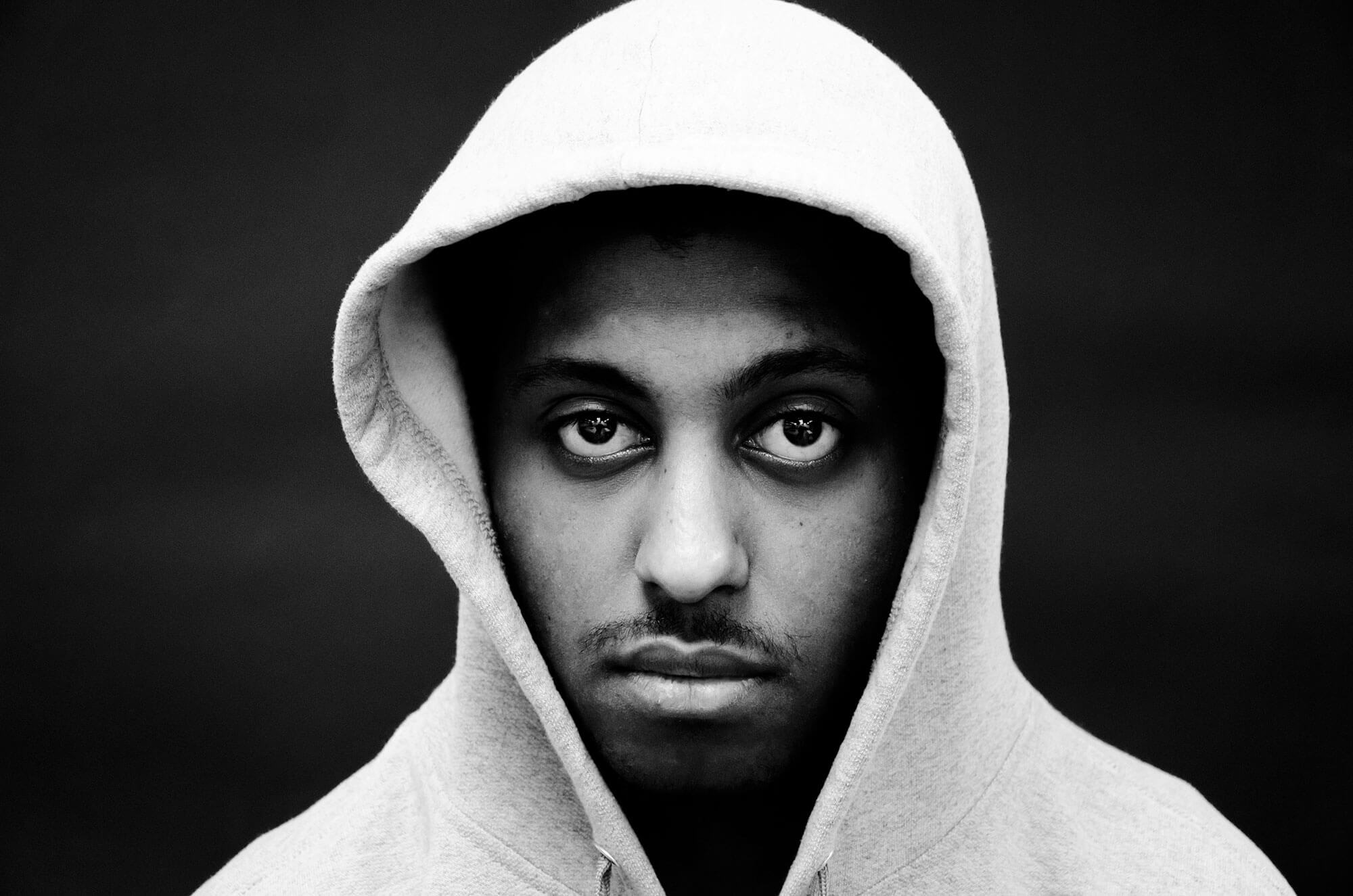 Question the dress code for America.
Tracy Keza explores the stereotyping of African Americans and Muslims, looking specifically at how clothing can be perceived as a threat.
In Hijabs & Hoodies, we encounter faces and fabrics that draw a range of reactions—depending on who views them. Tracy designed the work as an active gallery, and at CrossLines she invited black and Muslim visitors to participate in a photoshoot to expand the series.
Roger Shimomura & SUPERWAXX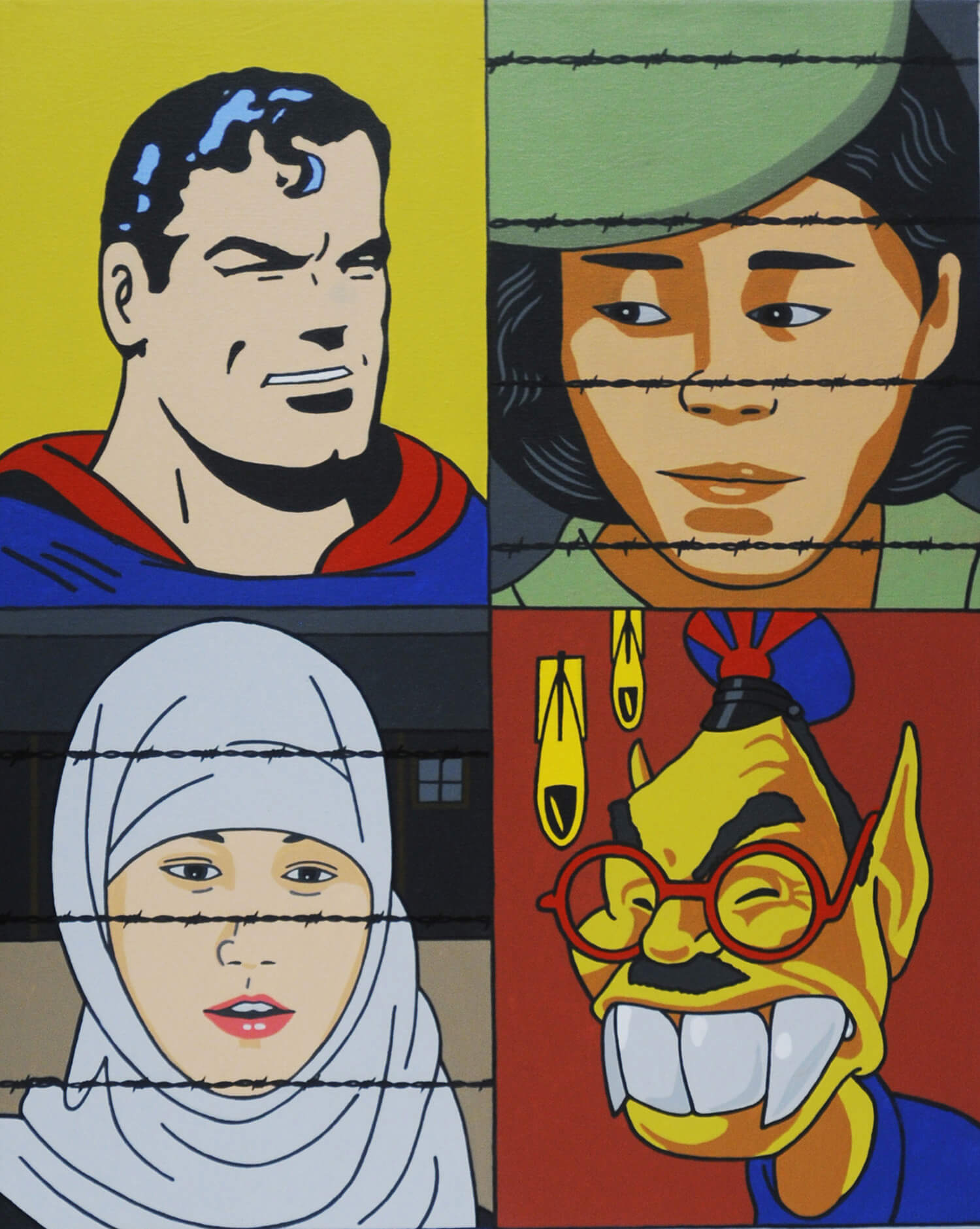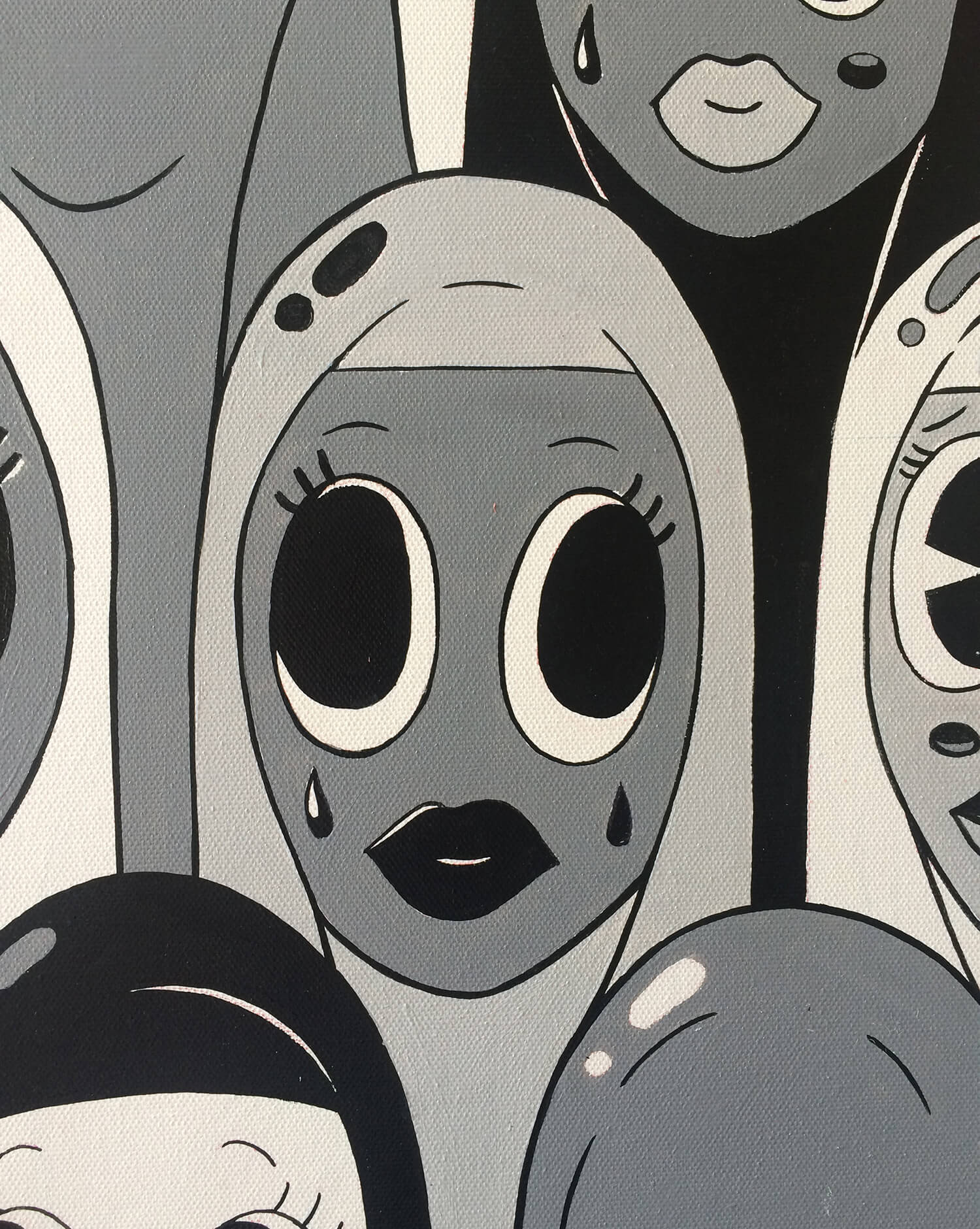 Finding commonality through shared trauma.
This is a collaborative series of works by Roger Shimomura—an internationally-acclaimed painter who has shown in three Smithsonian museums—
and SUPERWAXX, one of Washington, D.C.'s most beloved emerging artists.
The works exemplify how both artists shape pop imagery to recall historical and social moments. They look at incarceration, hate crimes and vilification that resulted from anti-Japanese sentiment during World War II and Islamophobia amidst the War on Terror—showing how collective trauma transcends race, religion, gender and even generations.
Anida Yoeu Ali w/ Studio Revolt
The Red Chador: Threshold
Can we accept a Muslim woman as an American patriot?
The Red Chador looks at how the mere presence of a Muslim woman can be misinterpreted in an era of heightened anti-Muslim bias. Still and silent, she appears where the Statue of America stood over a century ago. American flags as well as small white flags printed with Salaam (Arabic for peace) surround her, challenging the idea that her Muslim and American identities are at odds. 
With the complete absence of voice, how does her lone presence speak to you?
CrossLines and the works presented are made possible by the Ford Foundation.
Photos of the works are by Les Talusan.