Jocelyn Kapumealani Ng, Terisa Siagatonu, Kathy Jetñil-Kijiner & Jahra Rager
PASIFIKA FIRST FRIDAYS
SOUNDS OF SUMMER POETRY SLAM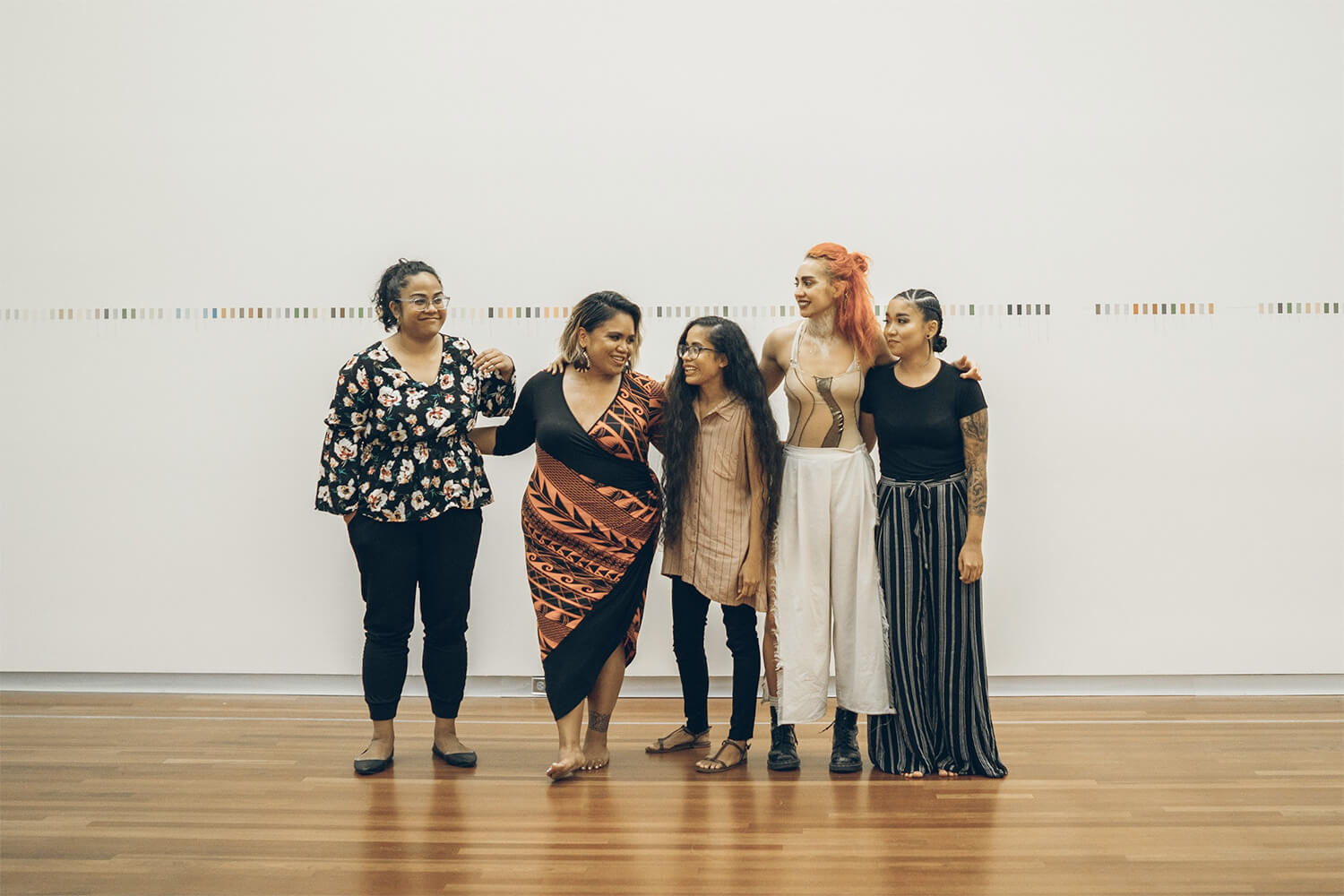 About the Event
Pasifika First Fridays (First Fridays) are a monthly, community wide art cooperative dedicated to highlighting, celebrating, and supporting Pacific Islander artists. For its August edition in celebration of Utah Pacific Island Heritage Month, PFF collaborated with SmithsonianAPA to feature four poets whose lineages are traced throughout the Pacific.
About the Artists
Jocelyn Kapumealani Ng is a queer multidisciplinary artist, educator, community organizer of mixed Kanaka Maoli descent who was born and raised on the island of O'ahu. Her work explores queerness, mixed identity, Oceania, dismantling patriarchy, womyn empowerment, and a unique fascination with the dark.
Terisa Siagatonu is an award winning poet, arts educator, and community organizer born and rooted in the Bay Area. Her presence in the spoken word world as a queer Samoan womyn and activist has granted her opportunities to perform in places ranging from the White House to the UN Conference on Climate Change in Paris, France.
Kathy Jetnil-Kijiner is a Marshall Islander poet. She received international acclaim through her poetry performance at the opening of the United Nations Climate Summit in New York in 2014. As an artist and organizer, she is dedicated to empowering Marshallese youth to seek solutions to climate change and other environmental impacts threatening their home island.
Jahra 'Rager' Wasasala is a contemporary dancer, choreographer and poet. She was born and raised in Aotearoa, New Zealand. Jahra has roots in many places around the world, and her pacific heritage comes from the islands of Fiji. Her work aims to serve as a platform to create open discussions on the connections with historical events.