10 Dec /

World Record Holders by Guy Delisle, translated by Helge Dascher and Rob Aspinall [in Booklist]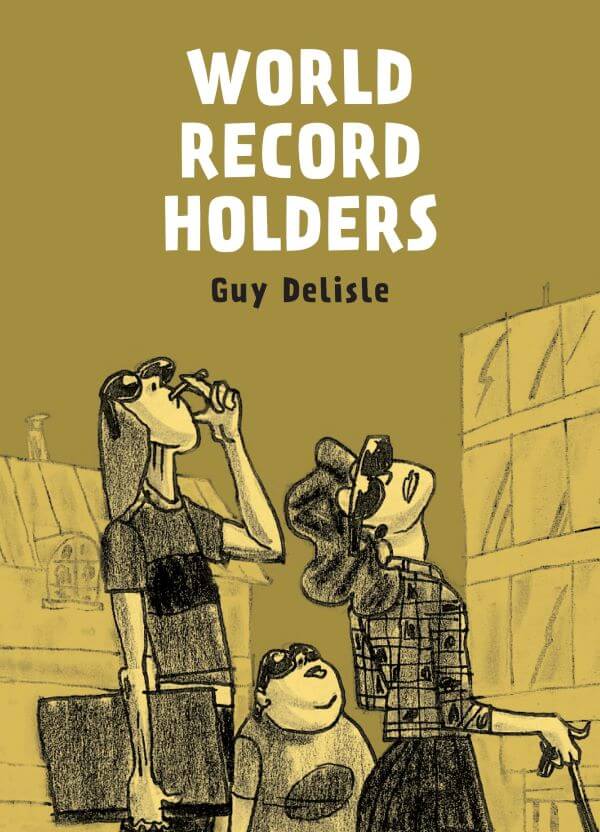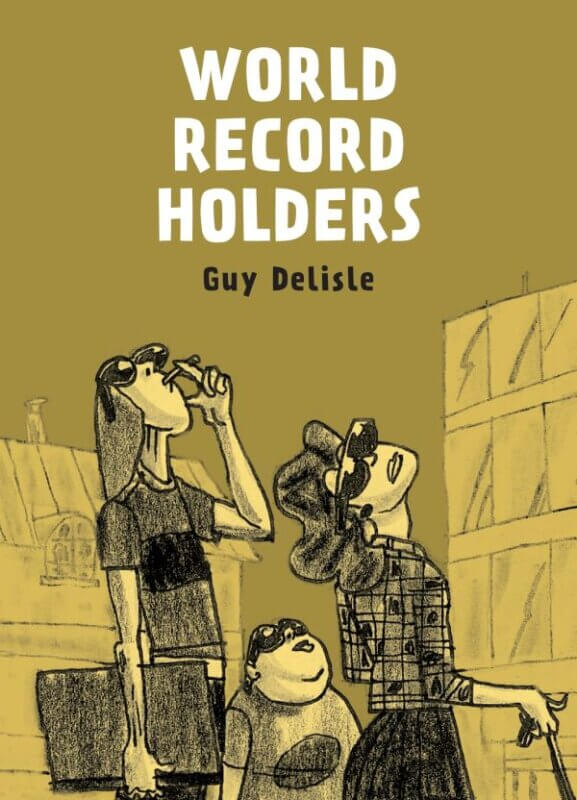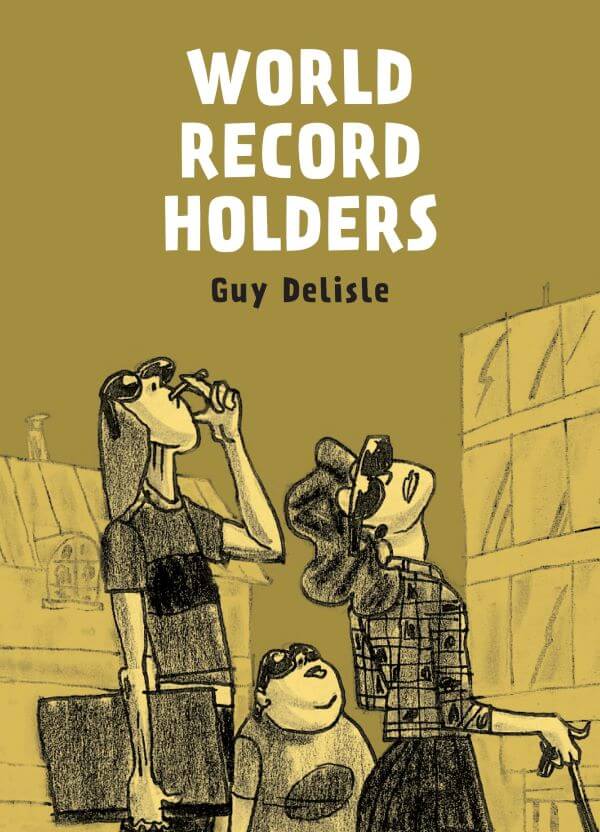 "I bet everybody sets at least one world record without even knowing it," claims Guy Delisle's sister in the titular short. Sure, such records can't be verified, but "thanks to the magic of comics, [Delisle's] done the verifications" to showcase random record holders for never cutting toenails, having the smallest big intestine, living in all French cities that start with the letter E.
Delisle's (Factory Summers, 2021) latest – notably translated again by Helge Dascher and Rob Aspinall – showcases plenty of such droll, occasionally disturbing, shorter pieces spanning decades of his stupendous career. Little escapes his sharp observations that land with perfect timing, including a quiche-eating dead bird, an ax-wielding tree with a vendetta, and the exacting art of doing nothing.
While Delisle's distinct on-the-page avatar remains immediately recognizable – as a festival guest, exhibit honoree, reluctant companion to a panic attack-stricken neighbor – the collection also features strikingly different artistic styles from simplified line drawings to shade-heavy panels and highly-detailed scenes. "Sit down … Pick up the pencil," Delisle convinces himself, so that we lucky readers can once more sit down and pick up his newest book.
Review: "Graphic Novels," Booklist Online, October 28, 2022
Readers: Adult
Published: 2020 (Canada), 2022 (United States)