14 Dec /

Why Didn't You Tell Me? by Carmen Rita Wong [in Booklist]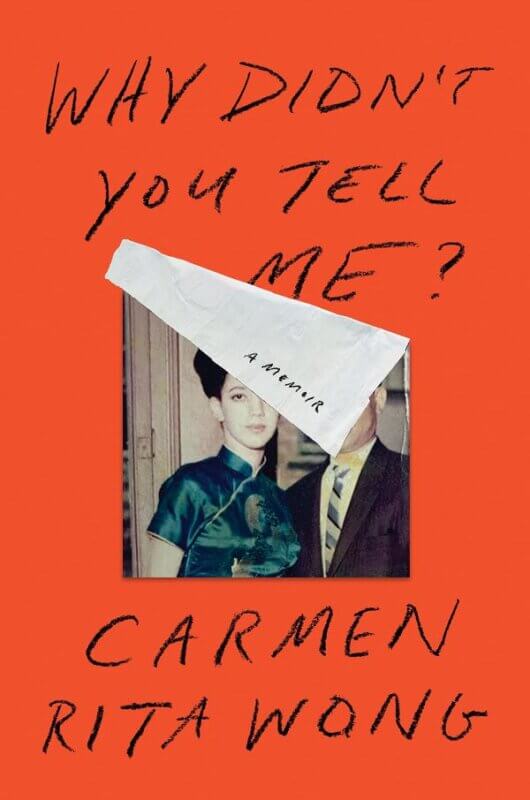 "'Your life is like a telenovela!'" Carmen Rita Wong's daughter tells her after another complication in Wong's labyrinthine search for her biological father. Born to Dominican immigrant mother Lupe, Wong and older brother Alex called Lupe's estranged Chinese immigrant husband, Peter Wong, "Papi."
Lupe was a single parent buffered by an extended Dominican family in 1970s Harlem until her second marriage to Italian American Marty, who moved the soon-to-be-growing brood to New Hampshire ("a sea of whiteness"). Marty eventually became "Dad" to Wong.
"I wish I could tell you a loving story, a cross-cultural heart-filled fest of American melting-pot dreams … but no," Wong warns. Despite – or because of? – impossible odds, Wong survived her onerous upbringing, fought for an education (including an Ivy League degree), outlasted bad marriages, and created a successful media career on her own terms.
"[T]his who's-my-daddy business" will – how could it not?! – loom as a defining challenge to an unintended mutable identity.
Wong is her own best narrator, imbuing her already snappy prose with an enviable, energetic spectrum of emotions. Her onscreen and radio experiences have prepared her well, ensuring that she is both expert and empathic.
Review: "Media," Booklist Online, November 23, 2022
Readers: Adult
Published: 2022
By Adult Readers, Audio, Caribbean American, Chinese American, Hapa/Mixed-race, Latina/o/x, Memoir, Nonfiction, Repost
in
Tags > BookDragon, Booklist, Booklist Online, Carmen Rita Wong, Coming-of-age, Family, Identity, Mixed-race issues, Mother/daughter relationship, Mystery, Parent/child relationship, Siblings, Why Didn't You Tell Me?