02 May /

When We Fell Apart by Soon Wiley [in Shelf Awareness]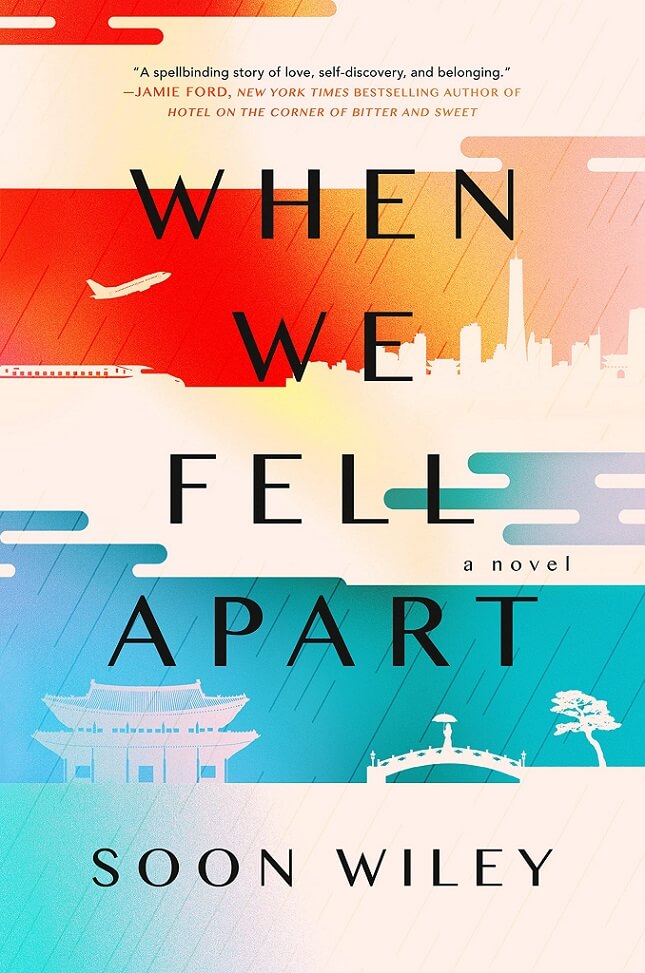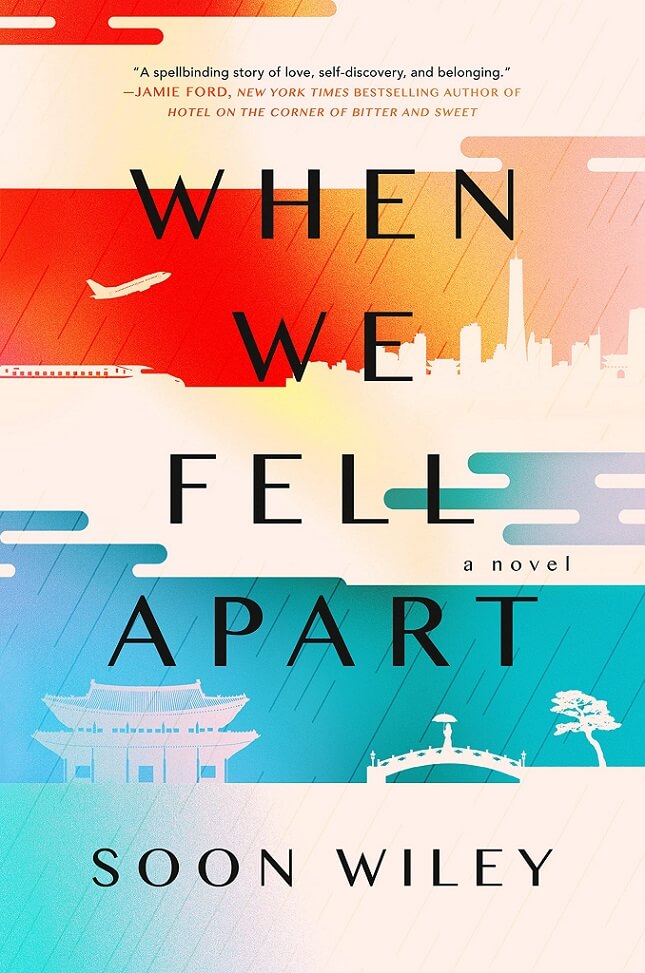 Soon Wiley's searing debut, When We Fell Apart, deftly reveals in alternating chapters an abruptly truncated love story. Min Ford, a biracial Korean American, is a Samsung cultural specialist who has lived for three years in Seoul. Kim Yu-jin is in her final year at elite Ewha University. Theirs is a happy relationship, albeit a temporary one. Neither expected their union would "go beyond his time in Seoul or her graduating from university." After 10 months together, Yu-jin is dead, allegedly by suicide.
Min's narrative arc progresses in the present day as he denies someone so strong could kill herself, that he could be so unaware, setting in motion an intense three-month search for answers. Yu-jin's story begins at the end of high school, when she was laser-focused on escaping her demanding parents and insular hometown to reinvent herself in Seoul. While shrinking the temporal gap chapter by chapter, Wiley seamlessly exposes Yu-jin's immediate circle: vibrant So-ra, inseparable best friend since freshman year; wealthy Misaki, Yu-jin and So-ra's third-wheel roommate; and Yu-jin's father, now national Minister of Defense, whose impossible expectations loom.
Wiley – who, like Min, has a white father and Korean mother – brilliantly and achingly confronts all the ways his characters struggle to connect and to be whole: Min, who "never felt wholly American … [and] hoped to find some sense of belonging" in Seoul; Yu-jin, So-ra and Misaki each struggle to be their own selves. That search for ethnic, historic, familial,and sexual identities, seemingly so elusive for adults coming of age, propels Wiley's untethered characters in diverse directions. Some are delusional; some, liberating; and one proves tragically fatal.
Review: "Fiction," Shelf Awareness, April 29 2022
Readers: Adult
Published: 2022