29 Dec /

Thirty Talks Weird Love by Alessandra Narváez Varela [in Booklist]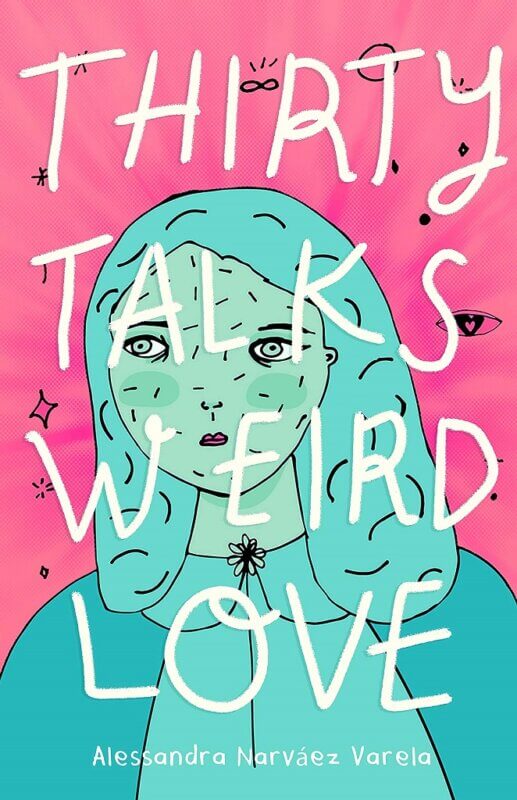 At 13, Anamaria is a beloved daughter, a top-performing student at an elite academy. But she lives in Ciudad Juárez, Mexico on the Texas border in 1999, threatened by looming femicide. And then Anamaria meets Thirty, who insists she's Anamaria's 17-years-in-the-future self. Thirty indeed talks "weird love," repeatedly encouraging self-care and self-acceptance.
Anamaria's just too busy being the best in her class, determined to be a doctor someday. That Thirty is a poet and teacher only makes her more suspect. But Thirty knows that Anamaria's thoughts and dreams have turned dark and violent. Dangers encroach and Anamaria will have to ask for help if she's to survive.
Alessandra Narváez Varela makes her dual debut as author and narrator, stronger as the former, rather less so as the latter. Voicing her own novel-in-verse might sound like the ideal choice, but her inexperience results in too-forceful delivery out of sync with the nuances of her poetic writing. Insufficient differentiation of characters – Anamaria and Thirty in dialogue, especially – also disappoints.
Choosing the page might be the more affecting option.
Review: "Media," Booklist Online, December 21, 2021
Readers: Adult
Published: 2021