18 Oct /

Theo Tan and the Spirit Fox by Jesse Q. Sutanto [in School Library Journal]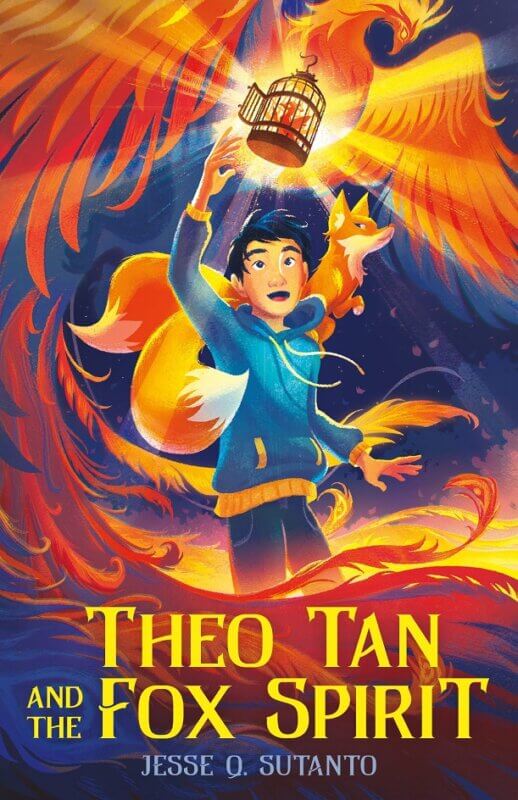 Jesse Q. Sutanto makes her middle grade debut with a Chinese and Indian mythology-inspired epic examining identity politics, bullying, capitalist greed, and unblurring the lines of integrity. "I hate that I'm a Chinese American kid who lives in Chinatown," Theo readily admits. But he'll have to change his attitude to get into the prestigious "Know Your Roots" summer program – because that's the only way he'll figure out how his older brother Jamie died.
Sutanto's chapters alternate between Theo and Kai, Jamie's beloved spirit fox who's compelled to become Theo's begrudgingly cranky sidekick. Just as Theo and Kai are mismatched, so, too, are Caleb Yen as Theo and Kimberley Wong as Kai. Individual performances entertain, but listeners will quickly notice the jarring lack of continuity of characterizations between chapters.
Verdict: Fans of B.B. Alston's missing-older-sibling "Supernatural Investigations" series will appreciate getting to know Theo – albeit likely better on the page.
Review: "22 Audiobooks Inspired by Fairy Tales and Mythology," School Library Journal, August 29, 2022
From the introduction: For the latest audio roundup, we turn to titles inspired by fairy tales and mythology, each published in 2022. Rewriting, adapting, subverting the familiar has long been a popular literary trope – who can argue with universal appeal? Cinderella, especially, continues to be an evergreen favorite, appearing in multiple stories, often in surprising permutations. Read (and listen) on!
Readers: Middle Grade
Published: 2022
By Audio, Chinese American, Fiction, Indian African, Indonesian American, Middle Grade Readers, Repost, Singaporean American
in
Tags > Betrayal, BookDragon, Caleb Yen, Cultural exploration, Death, Family, Folklore/Legend/Myth, Identity, Jesse Q. Sutanto, Kimberley Wong, Murder, Mystery, Parent/child relationship, Pets/Animals, School Library Journal, Siblings, Theo Tan and the Fox Spirit