18 Nov /

The Last Lecture by Randy Pausch with Jeffrey Zaslow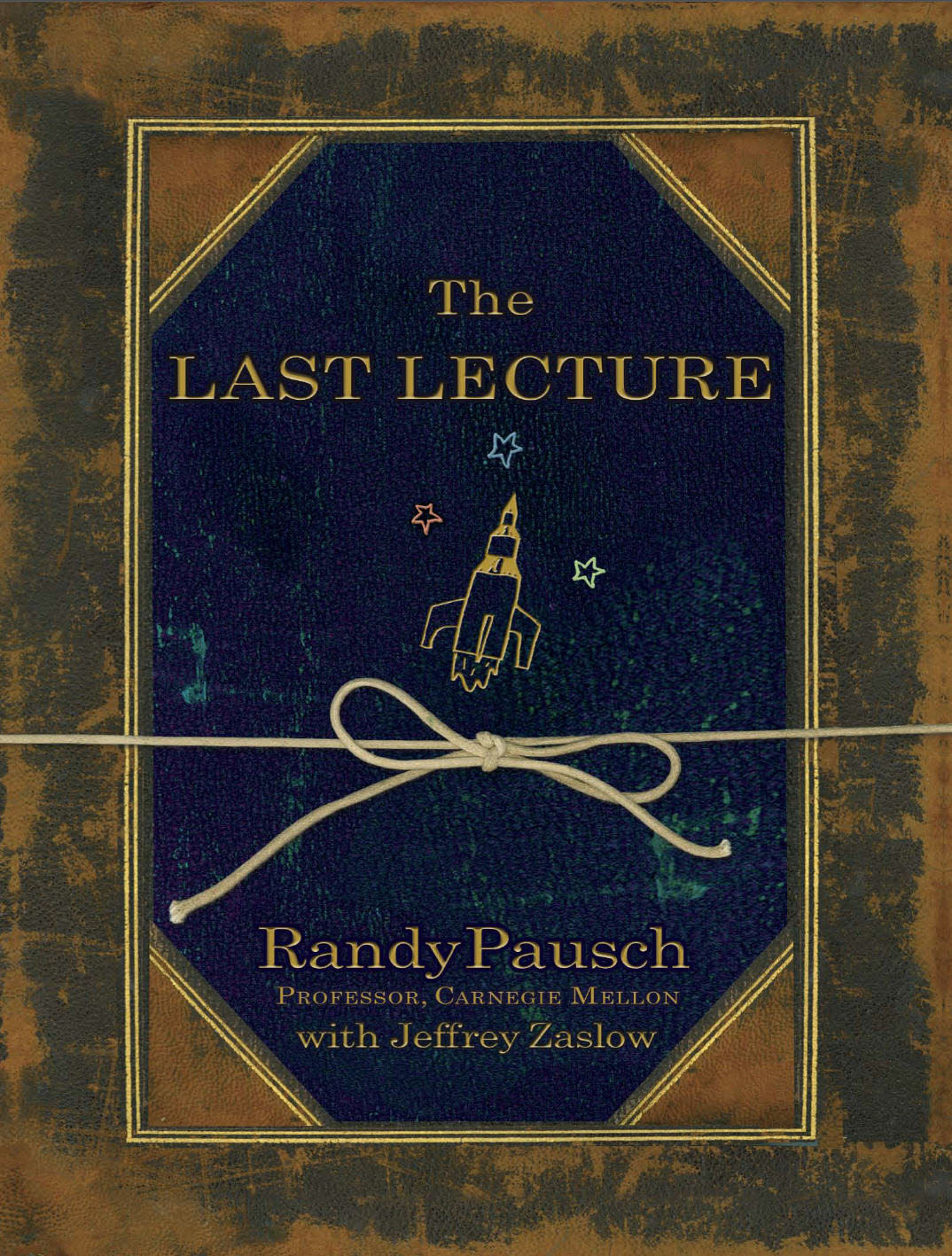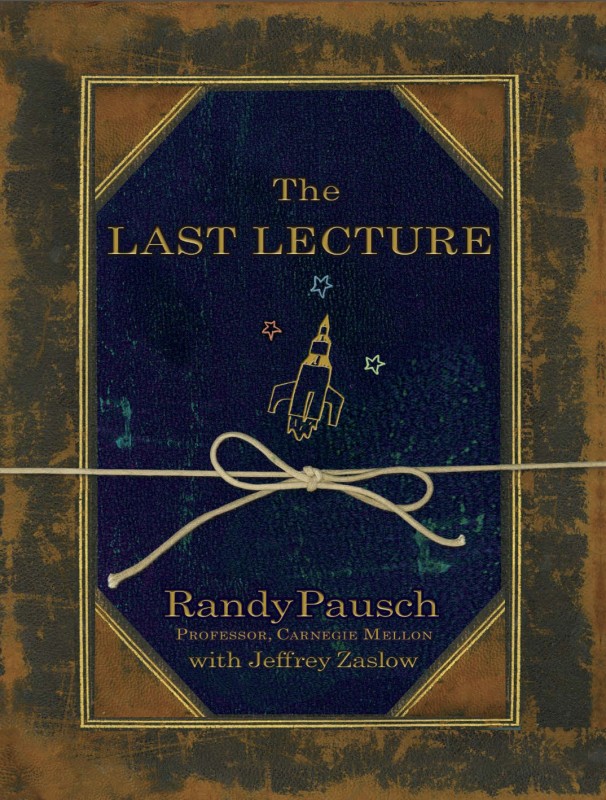 If you haven't heard of Randy Pausch and experienced his delightful, heartbreaking, inspiring Last Lecture, surely you must: Click here for a comprehensive summary page created by Carnegie Mellon University where he was a professor before he passed away on July 25, 2008 of pancreatic cancer. His final lecture delivered at Carnegie Mellon on September 18, 2007 was captured on the Web and truly went ubiquitously viral.
This book followed in April 2008 – each chapter was dictated via cell phone headset to Zaslow (the Wall Street Journal columnist who first broke the news that began the Pausch phenomenon) as Pausch rode his bike getting his daily exercise – but I couldn't read it then. I did finally listen to it, read to me first by Pausch himself in the introduction, then picked up by Erik Singer who does an admirable job of filling in Pausch's now-lost voice. I went next to the book and paused over each of the pictures I missed listening on the go. While Pausch was an utter stranger, the familiarity of hearing then reading his words was literally breathtaking. His is a story that simply goes straight to the heart.
My childhood closest friend (who seems to intermittently wander in and out of my life the last three-and-a-half decades – we met as the two new kids in the school, thrown together as square dance partners in 5th grade) apparently lives very close to Pausch's in-laws, with whom he is friends. My childhood friend says Jai Pausch's parents are some of the nicest people in the world. Pausch moved his family to southern Virginia from Pittsburgh almost a year before he passed away, knowing that being closer to family would make the transition of loss easier for his wife and three young children.
Pausch lived his too-short 47 years the fullest – with joy, appreciation, and downright glee. He fervently chose to live – and die – a Tigger, never an Eeyore, a choice that he reminds us we all have every day.  He leaves these pages as an enduring gift for his children: "None of this is a replacement for a living parent. But engineering isn't about perfect solutions; it's about doing the best you can with limited resources. Both the lecture and this book are my attempts to do just that."
He talks at length about his amazing parents that in one way or another helped him fulfill his childhood dreams. But he also shares his greatest realization that helping others enable their dreams is the best dream come true of all. With charm and humor, he uses his own life to share the very best lessons on how we can all live better, happier, downright funner lives. And somehow, he manages to face his fast-approaching death with a candid curiosity and utter clarity.
"… I'm certainly grateful for having advance notice of my death. In addition to allowing me to prepare my family for the future, that time gave me the chance to go to Carnegie Mellon and give my last lecture. In a sense, it allowed me to 'leave the field under my own power.'" And what enduring power that still is …
Readers: Adult
Published: 2008