06 Sep /

This Is Me: A Story of Who We Are & Where We Came From by Jamie Lee Curtis, illustrated by Laura Cornell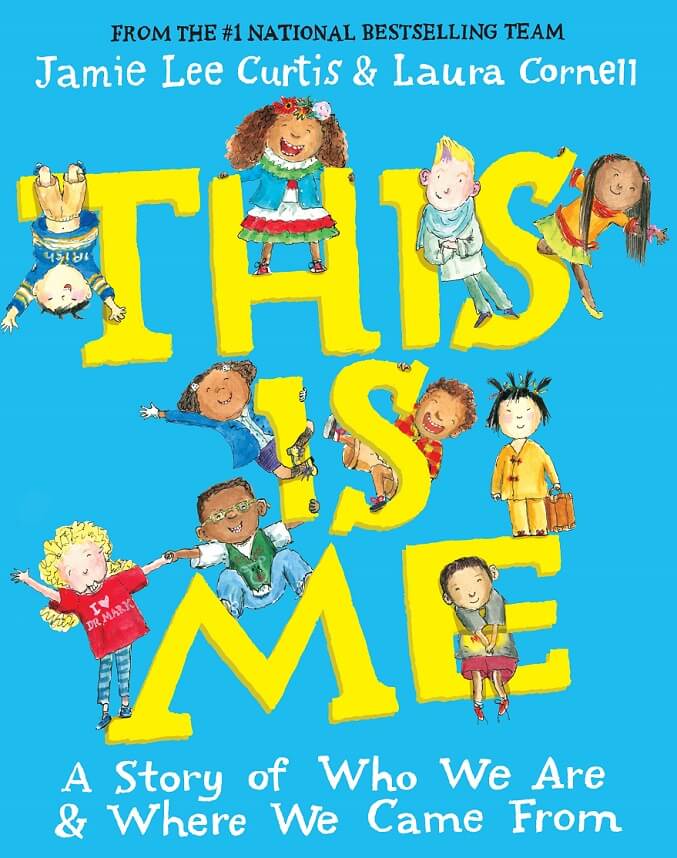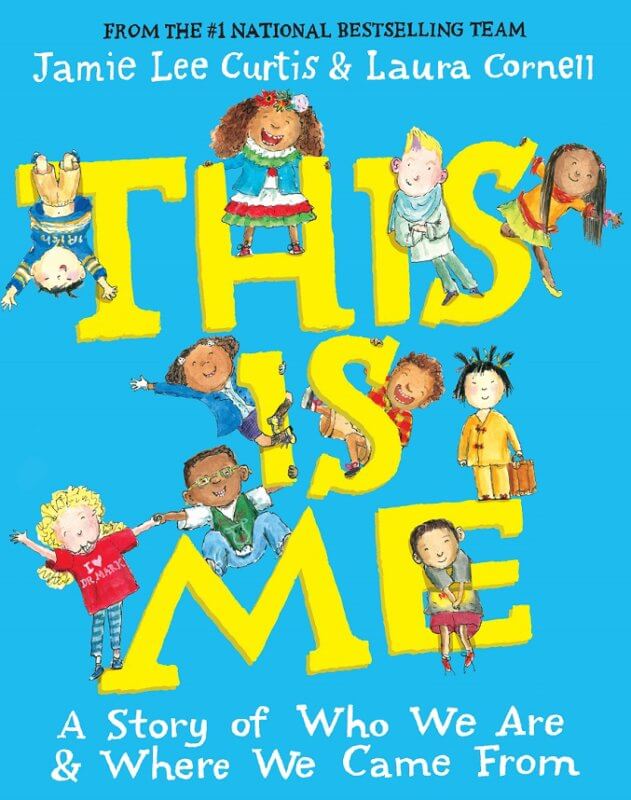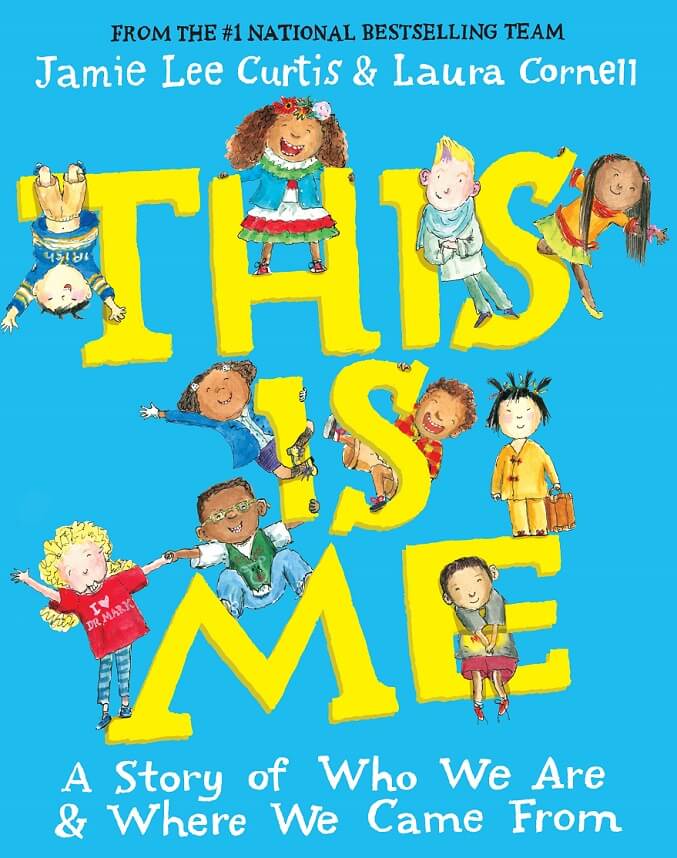 Happy Back-to-School across these wide United States of America with this timely reminder that we are a nation of immigrants with histories and stories from somewhere else. Given some of the hot topics looming this election year, all parents, teachers, schools, libraries would do well to order this lively, delightful title immediately.
Welcome to the classroom where a teacher beckons her young students with a new project. Writ large across the blackboard is, "Where did you come from because it wasn't here." As she shares her own family tale – "My great-grandmother came from a far, distant place. She came on a boat with just this small case" – she beckons her students to look into an empty suitcase, inviting each child to imagine such a journey: "How would you know in this case what to pack and that once you had left there'd be no coming back?"
Each child chooses with great care: Shanay with her "doll [her] gram sewed," Kate with her "barely stuffed bear," Roberto with "Abuelo's beret," Corrine with his "USA passport, that makes [him] feel FREE," Ali with his "camera to film what [he] leave[s]," and more. And then – such brilliance! – the teacher directly asks the reader, "Now YOU take this case … to choose what says YOU."
The mega-bestselling team of Jamie Lee Curtis (yes, that Jamie Lee Curtis: "I also pretend to be other people occasionally," her back-cover author bio reveals) and Laura Cornell (that whimsical signature style) team up for their eleventh title to commemorate and celebrate the stories from all over the world that converged (and continues to converge!) to make up the amazing diversity that is these United States.
To Curtis' clever, thoughtful verses, Cornell makes sure every page is enhanced with entertainment and education both – from pop culture icons to the surly older teenage sibling to bookish devotions to cultural lessons and beyond. That the book then becomes an introspective, deeply contemplative interactive adventure by the final spread is a gift to every young (and not so youthful, ahem) reader indeed. Get packing!
Readers: Children
Published: 2016