10 Jan /

Shuna's Journey by Hayao Miyazaki, translated by Alex Dudok de Wit [in Shelf Awareness]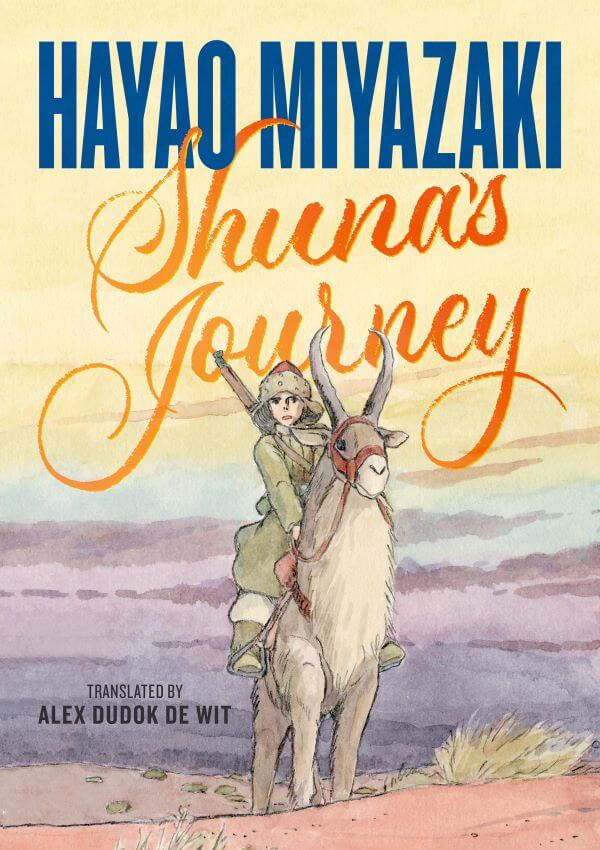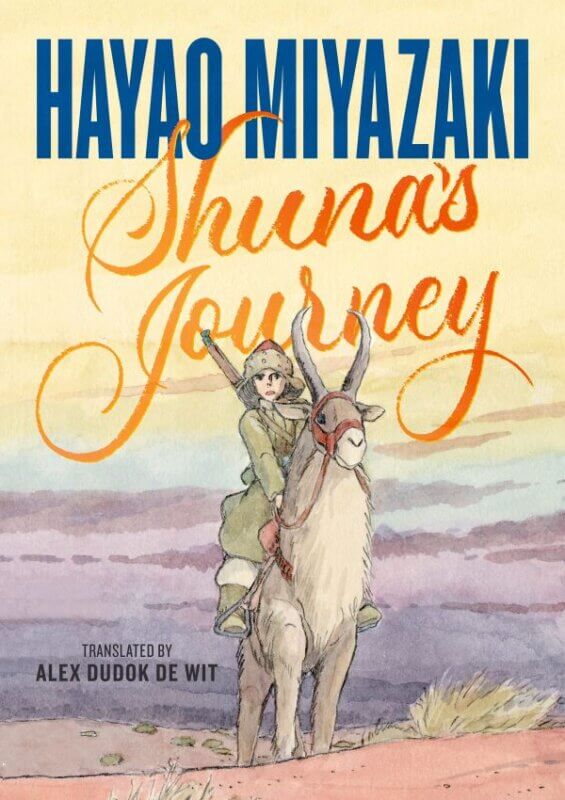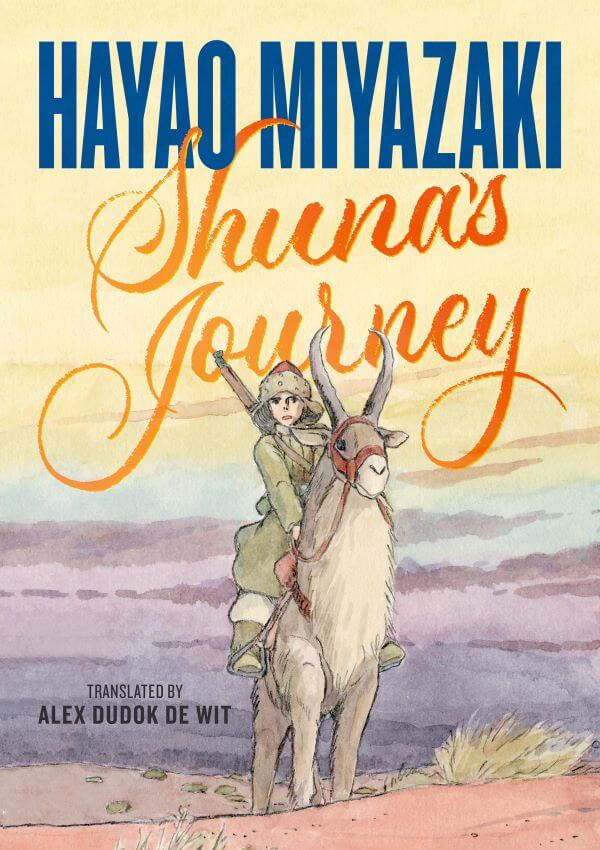 *STARRED REVIEW
In 1983, two years before Hayao Miyazaki cofounded the acclaimed Studio Ghibli, he published Shuna's Journey, a spectacularly illustrated graphic novel in watercolors about a young prince who undertakes an epic quest to save his citizens from looming starvation. Nearly 40 years after its Japanese debut, animation journalist Alex Dudok de Wit treats Anglophone audiences to a fluid translation.
Shuna is heir to "a small kingdom which time had abandoned." Despite a tenacious gratitude on the part of the villagers, "sad and impoverished were their lives. Beautiful and brutal was the nature they lived in." An aging, dying stranger arrives, speaking "of a land, far off west, at the world's edge where the golden grain swayed in waves of fertility." Shuna, after the stranger's inevitable death, "[breaks] the law of the kingdom" and embarks on his journey – full of desolation and suffering – until hope (and humanity) arrive in a pair of young enslaved sisters. Shuna's altruistic determination never falters as he marches toward the unknowable.
Miyazaki's original 1983 afterword reveals that the story was inspired by a Tibetan folktale, "The Prince Who Turned into a Dog." He calls his initial dream of an animated adaptation of Shuna's Journey "unglamorous," which led to this "kind of visual adaptation." Translator de Wit expands Miyazaki's afterword, contextualizing the auteur's early work with the heroes and heroines who followed – and became internationally beloved. Perhaps now, given indisputable proof of Miyazaki's success, Shuna's Journey will head to the big screen.
Discover: The almost 40-year-old early work – about a prince desperate to save his starving people – from the world's most famous animation master finally arrives Stateside in a gorgeous translation.
Review: "Graphic Books," Shelf Awareness, January 6, 2023
Readers: Young Adult, Adult
Published: 1983 (Japan), 2022 (United States)