20 Dec /

Shubeik Lubeik by Deena Mohamed, translated by Deena Mohamed [in Booklist]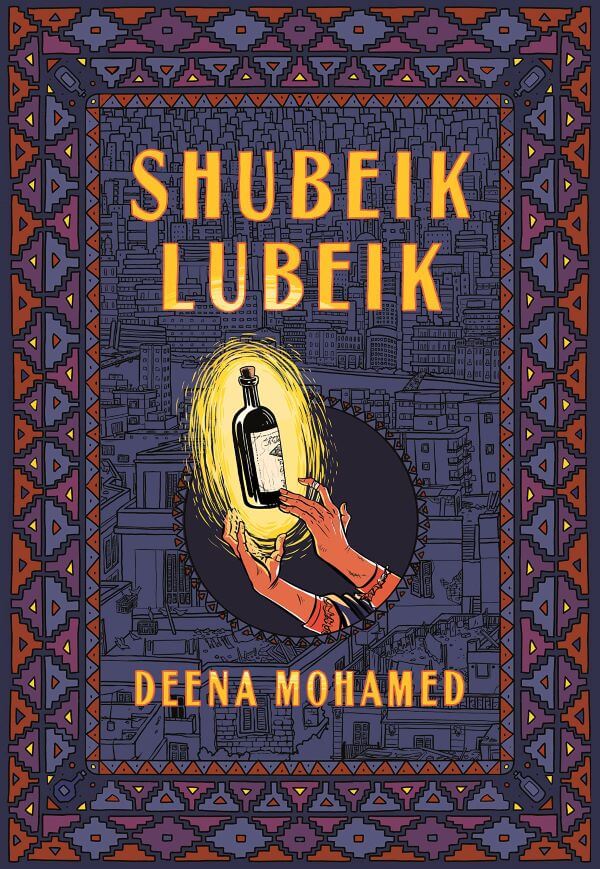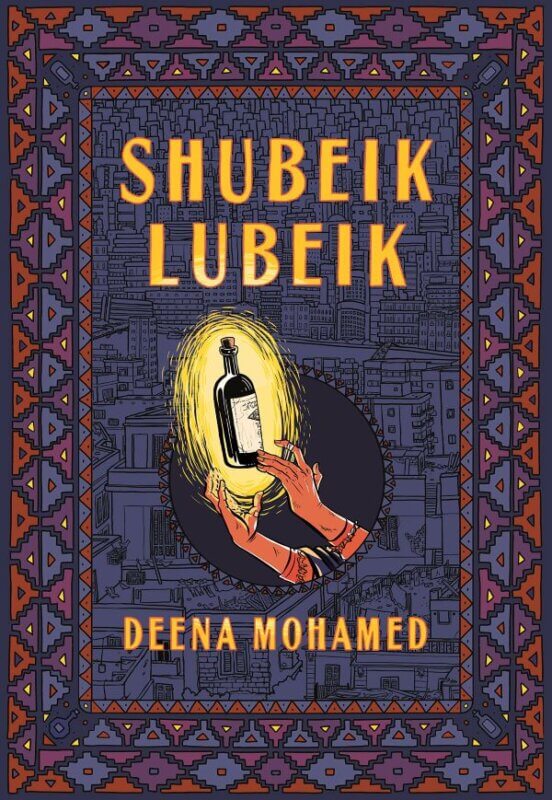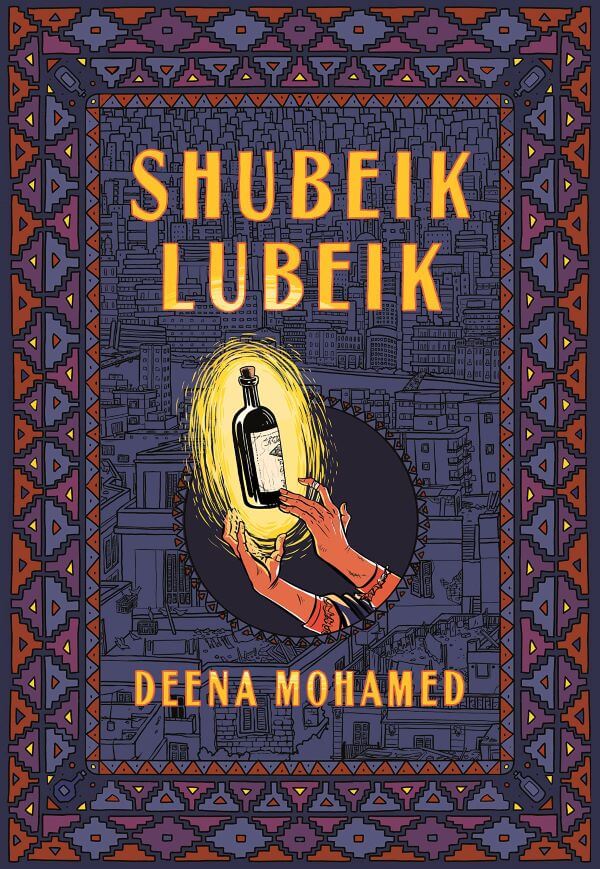 *STARRED REVIEW
Egyptian artist and writer Deena Mohamed deservedly won the Best Graphic Novel and the Grand Prize at the 2017 Cairo Comix Festival for Shubeik Lubeik, the title explained as "a fairy tale rhyme that means 'your wish is my command' in Arabic." Mohamed herself translates this version, ensuring that lucky English-speaking audiences discover her masterpiece exactly as she intended.
Set in a parallel Cairo where wishes can be bought and sold (in bottles and cans, strictly rated for quality), Mohamed presents a trilogy of intertwined strangers seeking perhaps the impossible: young widow Aziza, whose difficult life momentarily shared moments of joy when her lighthearted husband, Abdo, was alive; university student Nour, whose family's wealth and privilege can't buy them lasting happiness; and kiosk owner Shokry, who is desperately trying to resolve his religious beliefs with his need to help a dying friend.
While Mohamed's narratives are memorably entertaining ("at this point, it's about time you learned to greet someone in Arabic," she snarks) and particularly insightful – exploring haves versus have-nots struggles, gender inequity, police brutality – even more astounding is her fluid, sweeping art. Each of the three parts opens in resplendent full color, settling into energetic black-and-white panels that never still. The page count, in fact, might initially seem daunting, but Mohamed's stupendously dynamic visuals will prove addictive, moving all too swiftly toward a rewarding, resonating end.
YA/General Interest: Within the brilliantly intertwined narratives, Nour's story will resonate especially with teens facing mental health challenges.
Review: "Graphic Titles," Booklist, November 1, 2022
Readers: Young Adult, Adult
Published: 2023
By Adult Readers, Egyptian, Fiction, Graphic Title/Manga/Manwha, Repost, Translation, Young Adult Readers
in
Tags > BookDragon, Booklist, Coming-of-age, Death, Deena Mohamed, Family, Friendship, Grandparents, Haves vs. have-nots, Identity, Illness, Love, Magical realism, Politics, Religious differences, Shubeik Lubeik