15 Jul /

One Life: Young Readers Edition by Megan Rapinoe [in School Library Journal]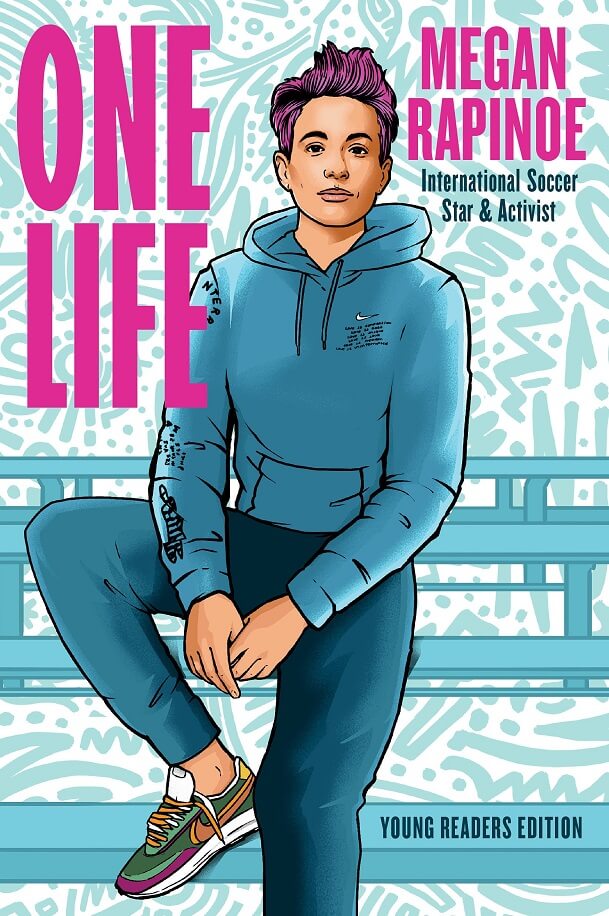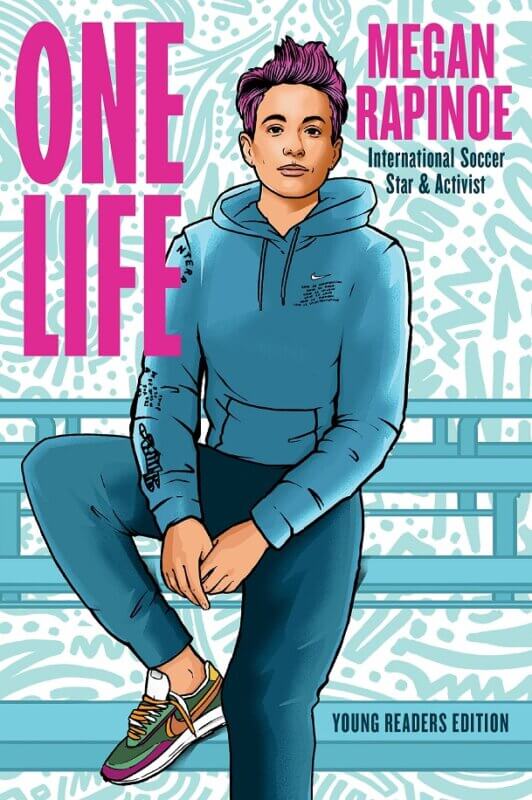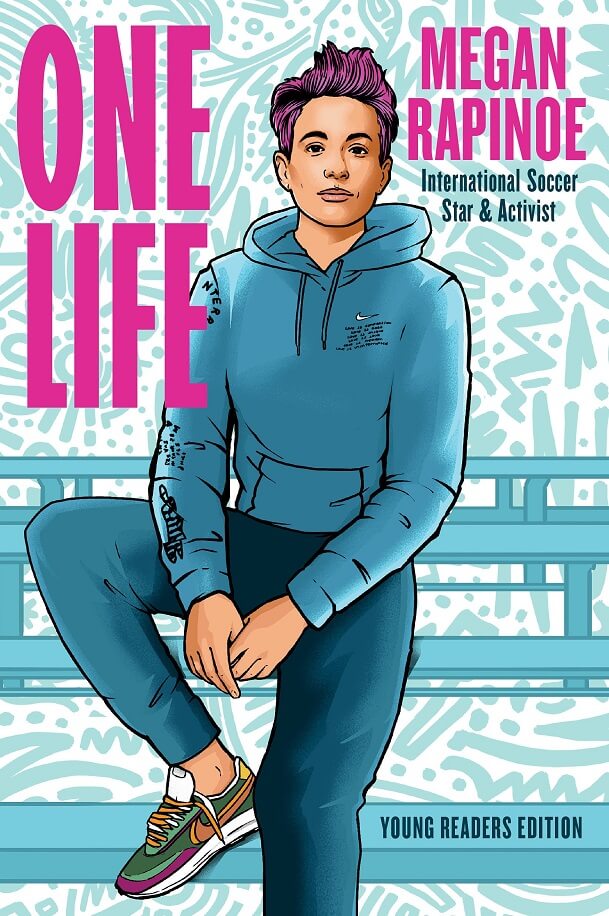 Megan Rapinoe read her original 2020 memoir herself. Here, for the young ­readers edition, Nicole Lewis proves to be an ­optimal, dynamic match. Rapinoe made international headlines – and fielded a ­vicious media onslaught – when she emulated ­Colin Kaepernick's kneeling protests against racism targeting Black people. Recognizing her "four-hundred-year baked-in advantage" as a white person, she's continuously educated herself about injustice.
As one the world's best soccer players – 2012 Olympic gold medalist, two-time Women's World Cup champion (2015, 2019) – her achievements have provided her a public platform. She came out as gay, talks candidly about her brother's drug addiction, and continues to fight for pay equity in professional ­soccer: "Given the breaks I've had, speaking out seems like the least I can do."
Verdict: Lewis assists Rapinoe in scoring another winning goal.
Review: "22 Noteworthy Audiobook Adaptations of Young Readers Editions," School Library Journal, June 8, 2022
From the introduction: All the titles here are nonfiction; most feature difficult subjects including history, climate change, systemic racism. Some might ask, why expose younger readers to challenging, unpleasant, haunting truths? One of the featured writers, Hilary Beard, provides the consummate answer back in her introduction to The Burning:
"…the fact that something is upsetting to us doesn't mean that we should not engage it. Facing the truth empowers us to understand our self, our neighbors, and our world more accurately; to make appropriate choices and decisions; to heal the past and present and build a more promising future. Together."
Readers: Middle Grade, Young Adult
Published: 2021
By Audio, Memoir, Middle Grade Readers, Nonethnic-specific, Nonfiction, Repost, Young Adult Readers
in
Tags > BookDragon, Family, Gender inequity, Identity, LGBTQIA+, Love, Megan Rapinoe, Nicole Lewis, One Life: Young Readers Edition, Parent/child relationship, Race/Racism, School Library Journal, Siblings, Sports