27 Aug /

Night Bus by Zuo Ma, translated by R. Orion Martin [in Booklist]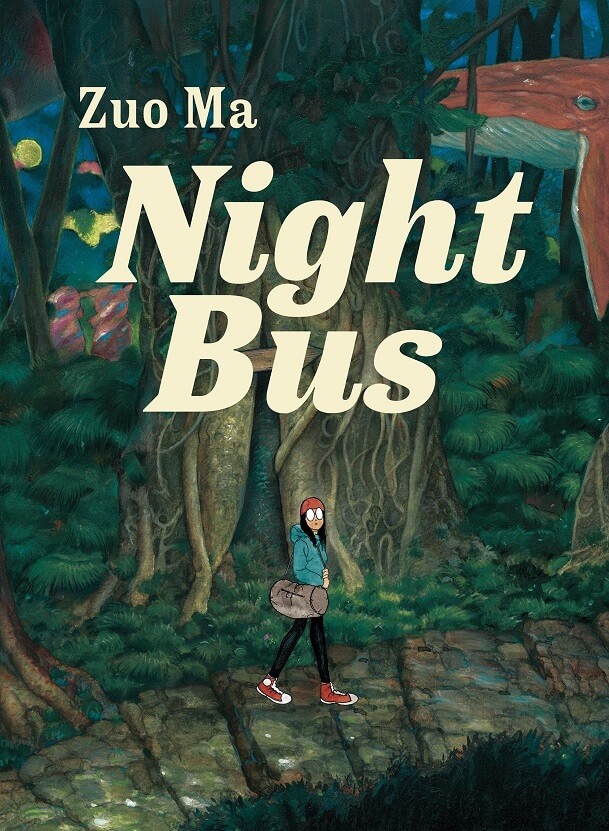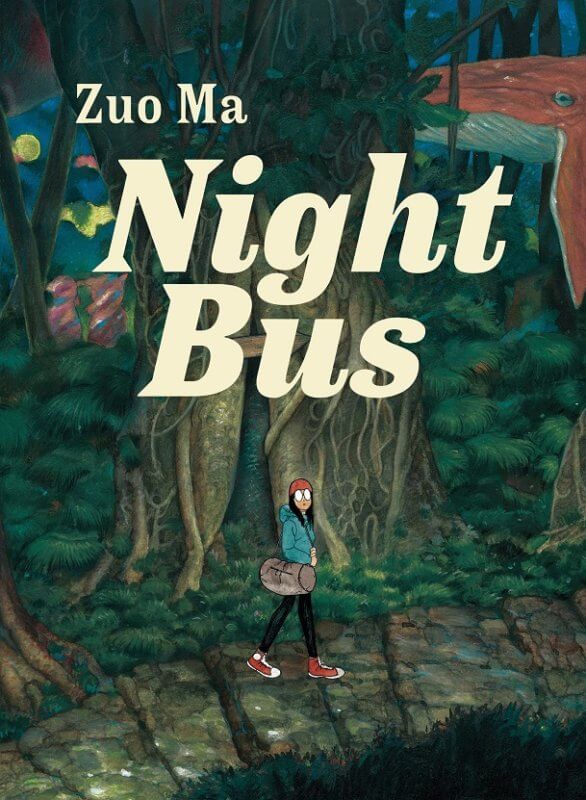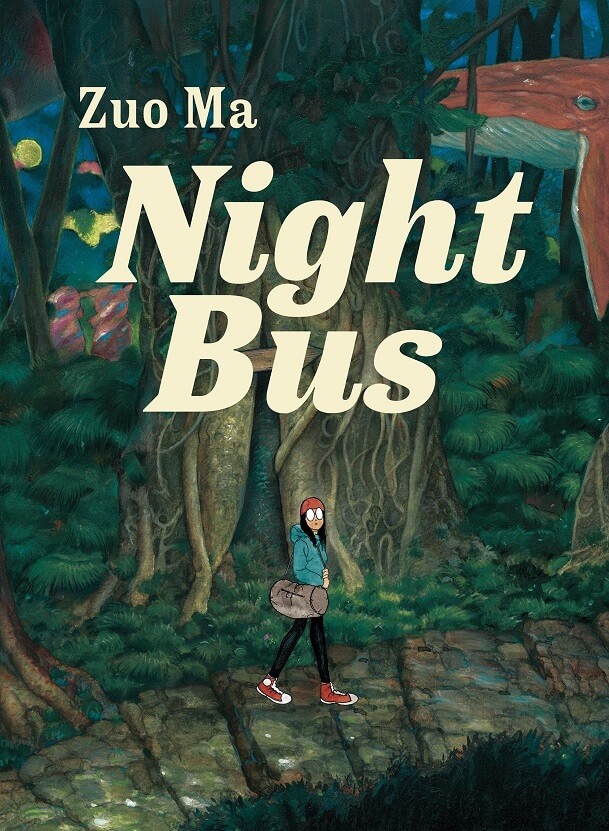 "If I could put it into words, I wouldn't be drawing it," the cartoonist insists. In mostly black-and-white panels laden with exquisite details, Zuo Ma intertwines autobiography with fantasy, their relationship revealed some 200 pages into the unpredictable narrative.
A young man returns home from city to countryside, where he's confronted by his grandmother's mental decline. Her late-in-life journey on the titular night bus takes her to an unknown world of unique creatures and inexplicable happenings. As he accepts her diverging path and leaves home behind, "the stories came into focus." Those stories comprise the book's second half, in which a rural childhood is revealed in graphic shorts, highlighting folk tales, an obsession with bugs and beetles, holiday fireworks, animal slaughter, encroaching development, modern isolation, and lives disappeared.
Zuo Ma – a leader in China's alternative comics scene – thoughtfully annotates each story with provenance and original publication, layering context and personal experience into his graphic memories. In this homage to familial storytelling, Ma – translated into English by small comics publisher R. Orion Martin – succeeds in creating an intriguing portrait of an artistic young man showcasing his well-earned individuality.
Review: "Graphic Novels," Booklist, July 2021
Readers: Adult
Published: 2018 (China), 2021 (United States)